A North Carolina man says a Brunswick County deputy called him a racial slur during a traffic stop in November 2022, and The North Carolina Beat has obtained the audio.
Kevin Davis tells The North Carolina Beat that in November 2022, he was coming back from South Carolina when Brunswick County Deputies got behind him. Davis said one of those deputies was Lt. Joe Cherry, the head of the Selective Enforcement Unit at Brunswick County Sheriff's Office. Davis said the deputies followed him for nearly six miles before they turned on their blue lights.
When they turned on the blue lights, I didn't stop, Davis said.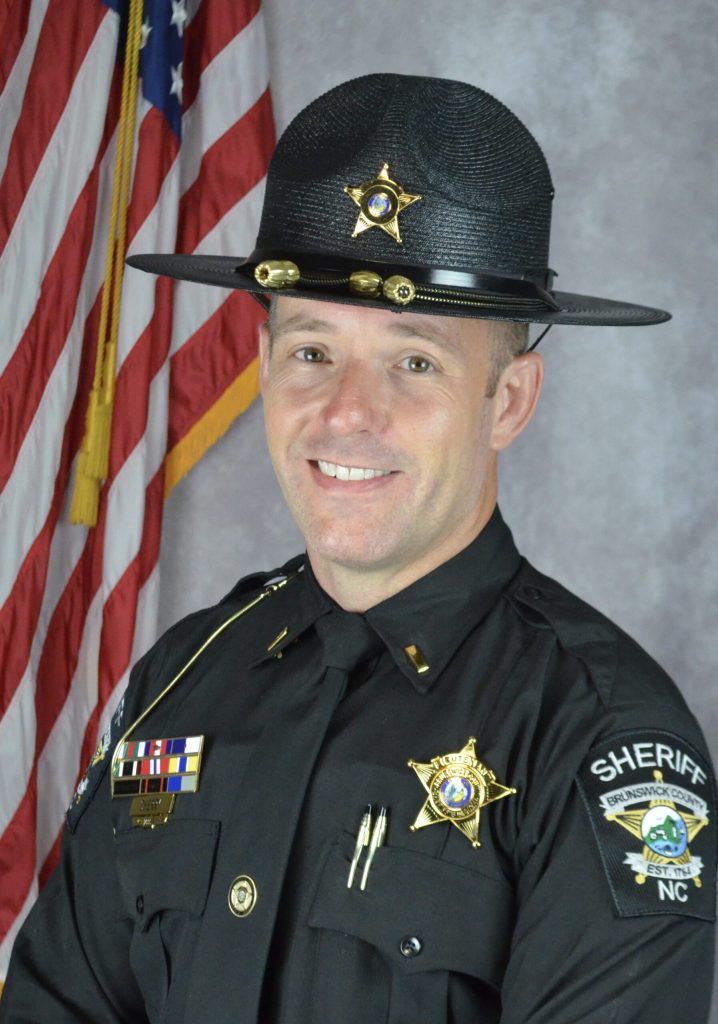 Davis said he continued driving. He said he was out on bond because of a fake drug charge, knew how dirty Brunswick County deputies were, and wanted to get home. According to Davis, when Brunswick County Deputies finally got Davis stopped, he immediately showed his hands.
The North Carolina Beat obtained the body-cam footage of Lt. Joe Cherry the night he stopped Davis. In the body-camera footage, you can immediately hear Cherry telling another deputy named "Keith" to box Davis in. Davis identified "Keith" as Deputy Keith Bowling, who rammed his car out of the blue that night. Davis later filed a complaint with Brunswick County Sheriff's Office Internal Affairs about how Bowling pitted him.
Deputy Keith Bowling is a defendant in a wrongful death lawsuit of the killing of Tyrance "Duke" Benbow. Bowling is accused of using an unlawful pit maneuver on Benwbow, resulting in his death.
Cherry's body-camera footage, which we obtained, shows him and other deputies pulling Davis from his car at gunpoint.
I'm not moving, Joe Cherry, Davis could be heard saying with his hands out of his vehicle.
After deputies pull Davis out of the car to the ground, Cherry asks Davis, "Is this Kevin" to which Davis tells him, "Yes." Cherry then accuses Davis of speeding as their reason for initiating a traffic stop. Cherry also accused Davis of throwing out drugs, which Davis denied.
Two minutes and fifty seconds(2:50) into the body-camera footage, Lt. Joe Cherry is heard telling Davis, "Federal prison is gon be calling your name very soon (N-Word)". Davis said he reached out to the Brunswick County District Attorney Jon David, who claimed that he could not hear the racial slur and that Cherry called Davis an "idiot"– which is untrue, according to the body-camera footage.
WATCH THE FULL BODY CAMERA FOOTAGE (RACIAL SLUR IS AT 2:50 MINUTE MARK):
A shorter clip of the racial slur being used by Lt. Joe Cherry below:
Davis said deputies that night planted drugs on him.
If you have a story you think the public should know about, send it to newstip@thencbeat.com.
Follow me, Gerald, on Instagram @iiamgj and Facebook @TheOfficialGeraldJackson