A Jacksonville woman was shot inside a club early Sunday morning, and the owner, Cassandra White (PICTURED BELOW), is trying to keep the incident on the hush.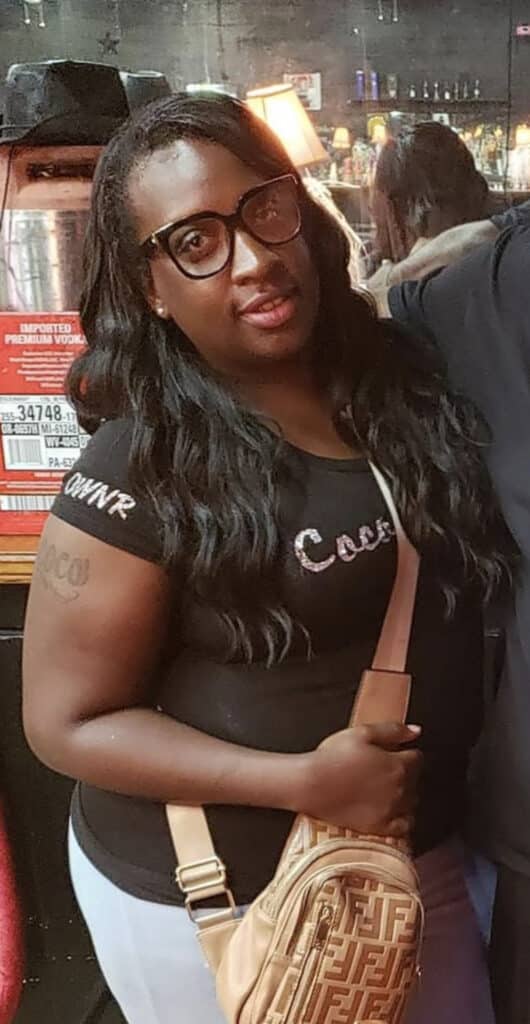 The failing club, now named Crush but formerly known as Champs Lounge, has had an extensive history of fights and gun violence. It seems like White is broke, busted, disgusted, and doesn't have enough money to keep the establishment safe and secure for customers.
According to Jacksonville Public Safety PIO Beth Purcell, Jacksonville Police responded to the nightclub early Sunday morning, November 22, at approximately 2:30 a.m., and during their preliminary investigation, one person was found to have been struck by gunfire and taken to Onslow Memorial Hospital.
Through sources, The North Carolina Beat has been able to identify the shooting victim as Destini Johnson of Jacksonville.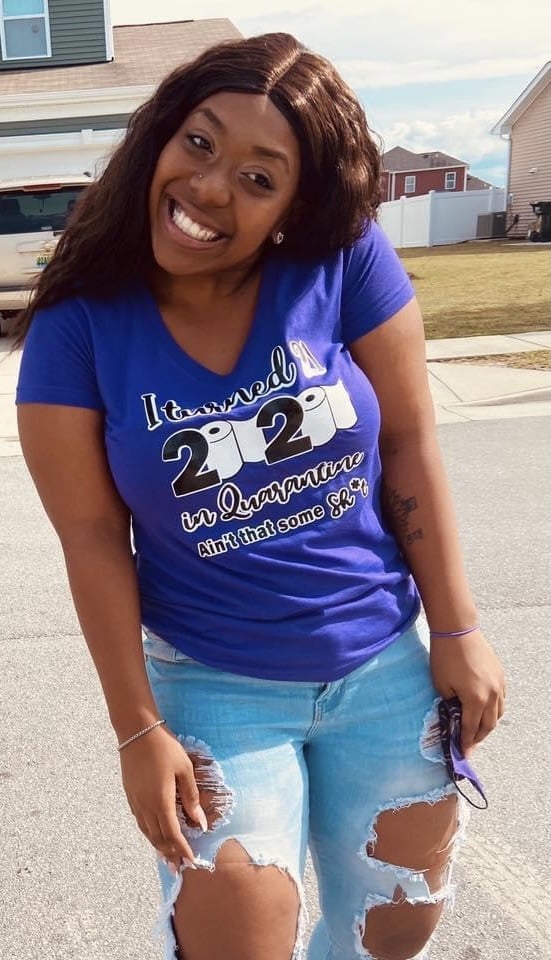 One of Johnson's friends had something to say about the incident.
READ JOHNSON'S FRIEND RESPONSE TO HER BEING SHOT BELOW: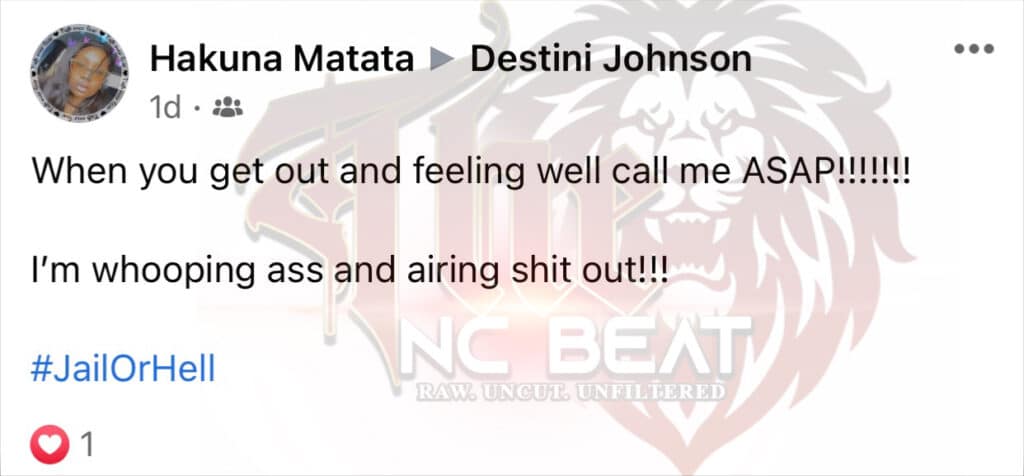 Word On The Curb…is that the person with the gun accidentally dropped it, and the weapon fired, striking Johnson. Jacksonville Police has not confirmed this information, but that is the word on the streets. Johnson's injuries remain unknown. And it doesn't matter if someone drops a gun accidentally or not, you do not suppose to have a gun in a club, PERIODT!
But according to a newly obtained video by The North Carolina Beat, it looks like it was something else.
 WATCH THE VIDEO BELOW:
How do you let a gun get inside of your club? What kind of security do you have? It seems like the owner is just trying to get a quick buck. I understand COVID-19 has really put a stop to a lot of people's bags, but allowing someone in your club with a gun and shooting people because you're broke and need money is not how you get a bag. It's how you get shut down, sued, and ran out of the city.
The North Carolina Beat reached out to the owner Cassandra White about the shooting and this is what she said:
READ CASSANDRA'S STATEMENT BELOW: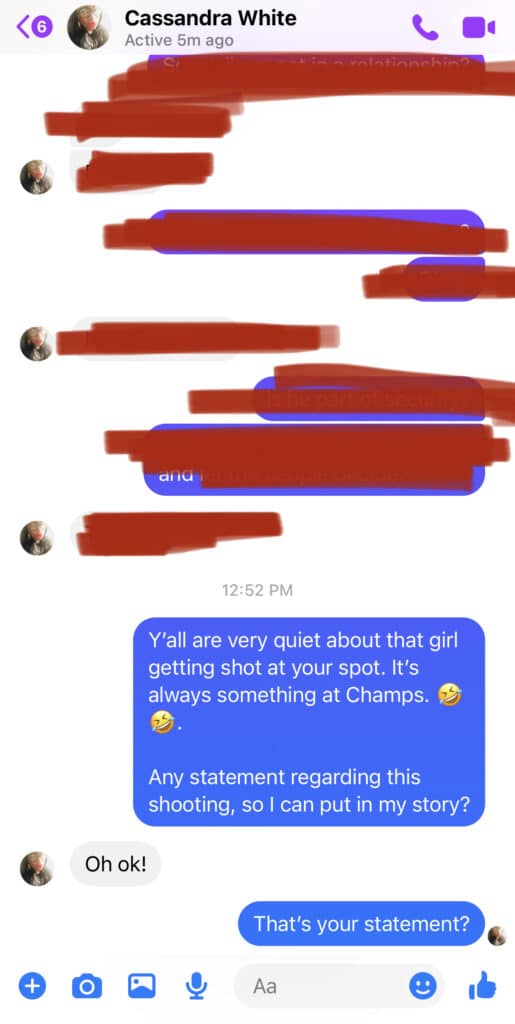 Seems like White doesn't care about the people who come to the club, being that she had an opportunity to publicly address the issue and still didn't. What kind of business owner has a customer who was shot inside their establishment and stays quiet about it…unless it was planned…
If Johnson is smart, she will file a civil suit against the establishment.
To be honest, it just so sad that a lot of you will have to hear about this shooting through The North Carolina Beat and not the owner because she's afraid of the consequences. But if I was the owner of this illegal ass club, I probably wouldn't say shit either.
Jacksonville Police say they are still investigating the incident.
We are still actively investigating this incident and would appreciate any information regarding the shooting from people who were there", Lt. Richard Kellum, JPD Investigations Supervisor said.
Anyone with information can contact Jacksonville Police Investigations at 910-938-6535 or rkellum@jacksonvillenc.gov   Crime Stoppers at 910-938-3273.
Crime Stoppers offers cash rewards of up to $2,500 for information determined to be of value to law enforcement.  Callers to Crime Stoppers are not required to reveal their identities. Information can also be anonymously texted via Text-A-Tip by typing TIP4CSJAX and your message to 274637 (CRIMES)