An 87-year-old elderly Alabama woman has put a woman she loaned money to on blast after the woman refuses to pay her back despite signing an agreement to repay the loan.
87-year-old Mary Wright told The North Carolina Beat that in 2015 she loaned Danielle Lewis Matthews $13,600 because Danielle was about to lose her home. Wright said Danielle also told her that her marriage would have been over if she didn't save her home because her husband was about to leave. For six months, Wright said she told Danielle, "No" but then decided to help her.
For six months I said no but she kept coming back begging and crying and begging and crying,so I loaned her the money Wright said.
She said she has known Danielle and her family all her life, which is why she helped her. Before moving back to Bessemer in 2007, Wright said she lived in Chicago. She said Danielle would come to Chicago, visit her, and beg for money.
She begged and begged when I lived in Chicago before I moved back here to bessemer, Wright said.
Wright said she had sold a house in Chicago, and Danielle knew she had money. On Tuesday, October 6, 2015, a repayment agreement was drafted between Wright, Danielle, and Timothy, Danielle's husband. Danielle and her husband agreed to repay Wright the loan over six months, with the deadline as April 6, 2016.
In the written agreement, Danielle and her husband agreed that the money was not a gift but instead a loan.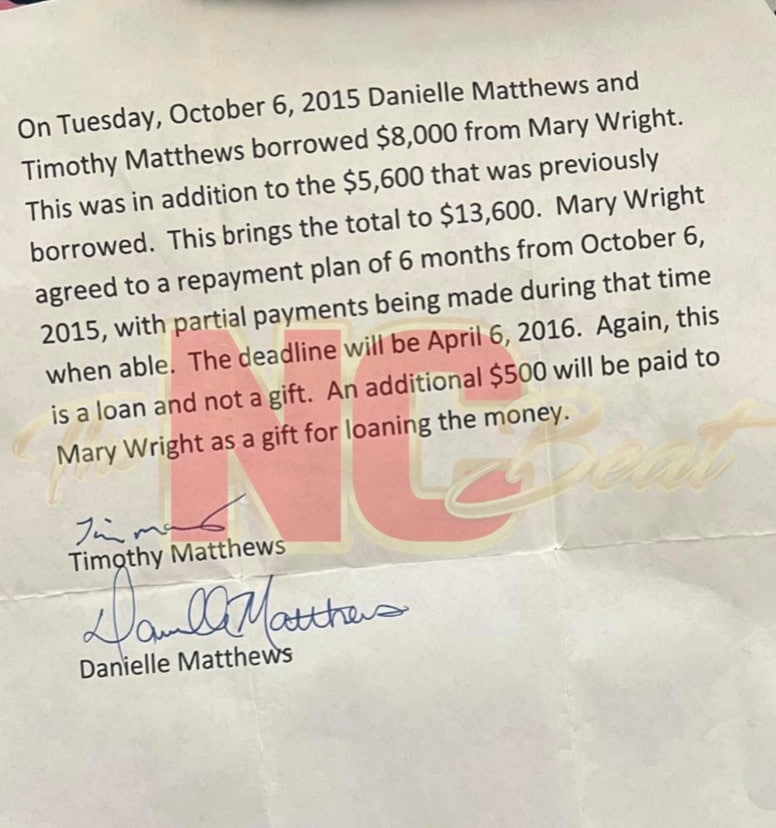 Wright tells The North Carolina Beat that it is 8 years later, and Danielle nor Timothy has repaid the loan. She said she has tried to hire attorneys, but they wanted nearly $5,000 to go after Danielle and Timothy, but the cost was too much. Wright said her last option was to put it on social media for the world to see how she tried to help a woman save her house and marriage, and they gave her their butts to kiss.
I knew her family and I decided to help her, Wright said. I thought she would do the right thing and pay me back.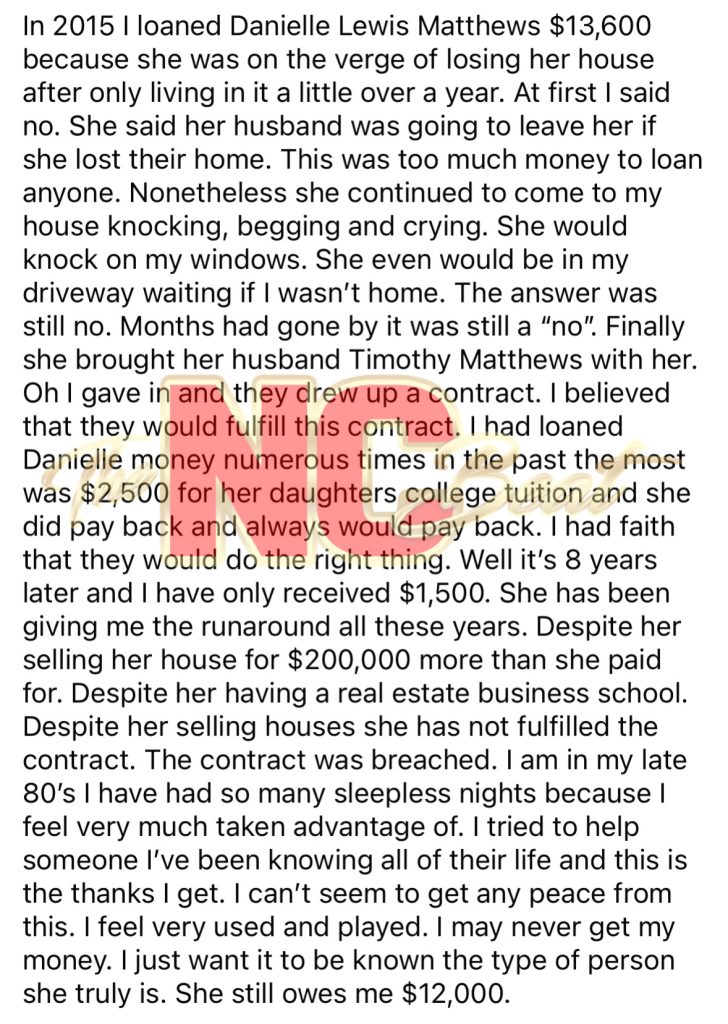 Danielle owns a real estate company called 'Matthews Associates Real Estate' and, according to their website, has been in business for more than 15 years. With that many years of experience selling homes, they would have made over $13,000 to pay Wright her money.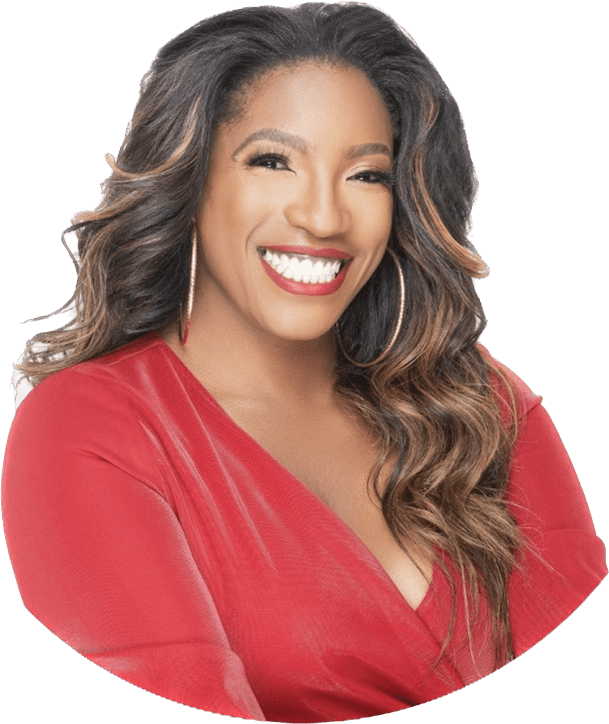 Wright said in 2011, she loaned Danielle $2,500 for her daughter's tuition, and she paid it back. She said Danielle has been giving her the runaround for years and making excuses. Wright said Danielle could have paid her back after she sold a $200,000 home, which was more than what Danielle paid for, according to Wright.
Wright said she has not had peace over this.
I can't get any peace over this, Wright said. I feel used and played and done dirty and I just thought she would do the right thing.
If you have a story you think the public should know about, send it to newstip@thencbeat.com.
Follow me, Gerald, on Instagram @iiamgj and Facebook @TheOfficialGeraldJackson