A married woman who was cheating on her husband pulled a Carlee Russell by fabricating a story about being raped in order to receive a free STD test, so as not to bring any sexual transmitted diseases back to her husband.
30-year-old Renee Dawn Skoglund has been sentenced to two years on community control and eight years on probation after being convicted last Monday of charges related to the misuse of a 911 system, making a false report of a crime, and fabricating physical evidence.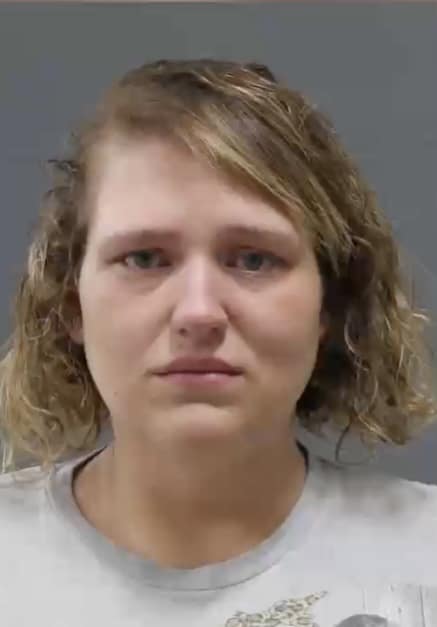 Here we go…
Hillsborough prosecutor Jessica Couvertier told WTVT that Skoglund had a consensual one-night stand with a man and then lied about being raped because she felt guilty for cheating on her husband.
She felt guilty about it because of her marital status and she wanted to get checked out for a sexually transmitted disease, Couvertier said.
Because she couldn't afford an STD test, which is provided for free at the FREE-clinic, Skoglund called 911 instead and falsely claimed she had been raped "like 45 minutes ago" at the time. On the 911 call, Skoglund could be heard sobbing, court documents state.
Prosecutors said Skoglund was visiting the Tampa, Florida area from South Dakota, and claimed that she was driving along I-75 but pulled over because of car troubles. She said the attacker blindfolded her and tied her with a rope inside her rental car. She told investigators that she could not identify the man because she was supposedly blindfolded.
Investigators checked the rope that Skoglund claimed was used on her and discovered that Walmart sold the exact same rope, as stated in court documents. Investigators started checking locations to determine if the attacker had bought rope in the area. But instead, investigators found Skoglund purchasing the rope eight hours before the fake attack.
Surveillance footage obtained by investigators during their investigation disputed Skoglund's story.
Judge Laura Ward said before sentencing Skoglund that she has "never sentenced somebody for perjury, but it's a good reminder to everyone that perjury is a crime and all the stuff you made up and the resources expended on it, could've been used and probably needed to be used, by other cases that were real."
Judge Ward said Skoglund must pay back the Hillsborough County Sheriff's Office $17,245.26 in restitution for all the work they had to do chasing down her fabricated rape claim.
If you have a story you think the public should know about, send it to newstip@thencbeat.com 
Follow The NC Beat on Social Media: Instagram:@TheNorthCarolinaBeat | Facebook: @TheNorthCarolinaBeat | Twitter: @TheNCBeat
Follow me, Gerald, on Instagram @iiamgj and Facebook @TheOfficialGeraldJackson