A man from South Carolina informed the police that he had tossed his 15-month-old baby into the air and allowed him to fall onto the pavement in an attempt to "toughen" him up.
29-year-old Richard Kevin Register III, who appears to be mentally unstable, also informed the police that he frequently tossed his baby in the air to "toughen" him up, as reported by the Myrtle Beach Police Department.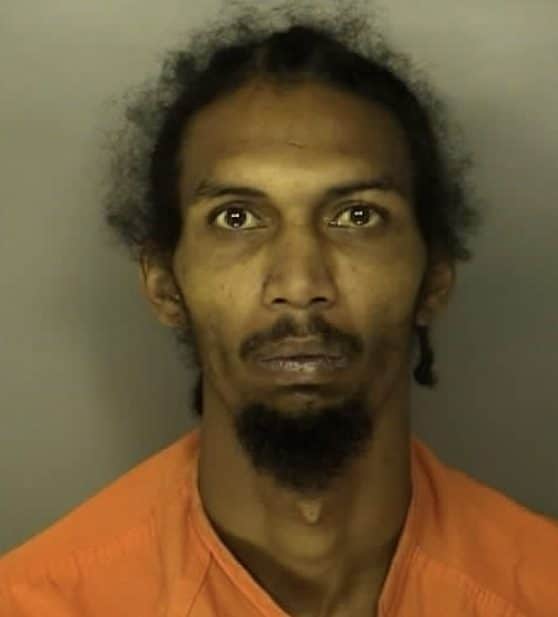 Court documents state that on August 17, an individual flagged down a police officer and reported witnessing Richard dropping and shaking a baby in a stroller. Officers quickly located Register and observed him picking up the baby fromthe ground, according to court documents.
Richard was very hostile with the officers, slurred in his speech, and had trouble standing still, according to court documents. He later admitted to the police that he had been drinking and had dropped his child.
Investigators noted in court documents that "the offender added that there is nothing wrong with playing rough with the victim and that he drops him often in an attempt to toughen the victim up. Due to the offender's level of intoxication, I ordered him to place victim back into the stroller and detain him while I investigate further."
The officer noted that there was redness and dirt on the back of the baby, as well as a "small scrape" on his stomach.
The naked victim was crying hysterically and appeared to be dehydrated, police said.
The witness who flagged down the police informed investigators that she observed Richard stopping in the middle of the street in front of her vehicle and vigorously shaking the baby in the stroller, as stated in court documents. She said Richard then threw the baby into the air above his head and let the child land on the pavement.
Police also said they found Richard in possession of 5.49 grams of marijuana. He also had a 40-ounce bottle of malt liquor under the stroller, according to court documents.
Richard was arrested and charged with unlawful conduct toward a child, public intoxication, and simple possession of marijuana.
If you have a story you think the public should know about, send it to newstip@thencbeat.com 
Follow The NC Beat on Social Media: Instagram:@TheNorthCarolinaBeat | Facebook: @TheNorthCarolinaBeat | Twitter: @TheNCBeat
Follow me, Gerald, on Instagram @iiamgj and Facebook @TheOfficialGeraldJackson