A married couple is behind bars after reports of a possible active shooter at a Spectrum Corporate Office in Greensboro, North Carolina, Thursday.
Last Thursday, around 11:25 am., GSO police responded to a Spectrum Corporate Office off Regional Road. Upon arrival, police said they encountered two male and female suspects with guns. According to police, one of the suspects was outside the building, and the other was in the parking lot.
One of the suspects gained entry to the Spectrum office through a locked door after shooting and shattering the glass. Employees took cover as the shots were fired. Police could get inside the building and thoroughly search and help employees evacuate.
The suspects were identified as 33-year-old Jazzlyn Ingram and her husband, 36-year-old Richard Ingram Jr.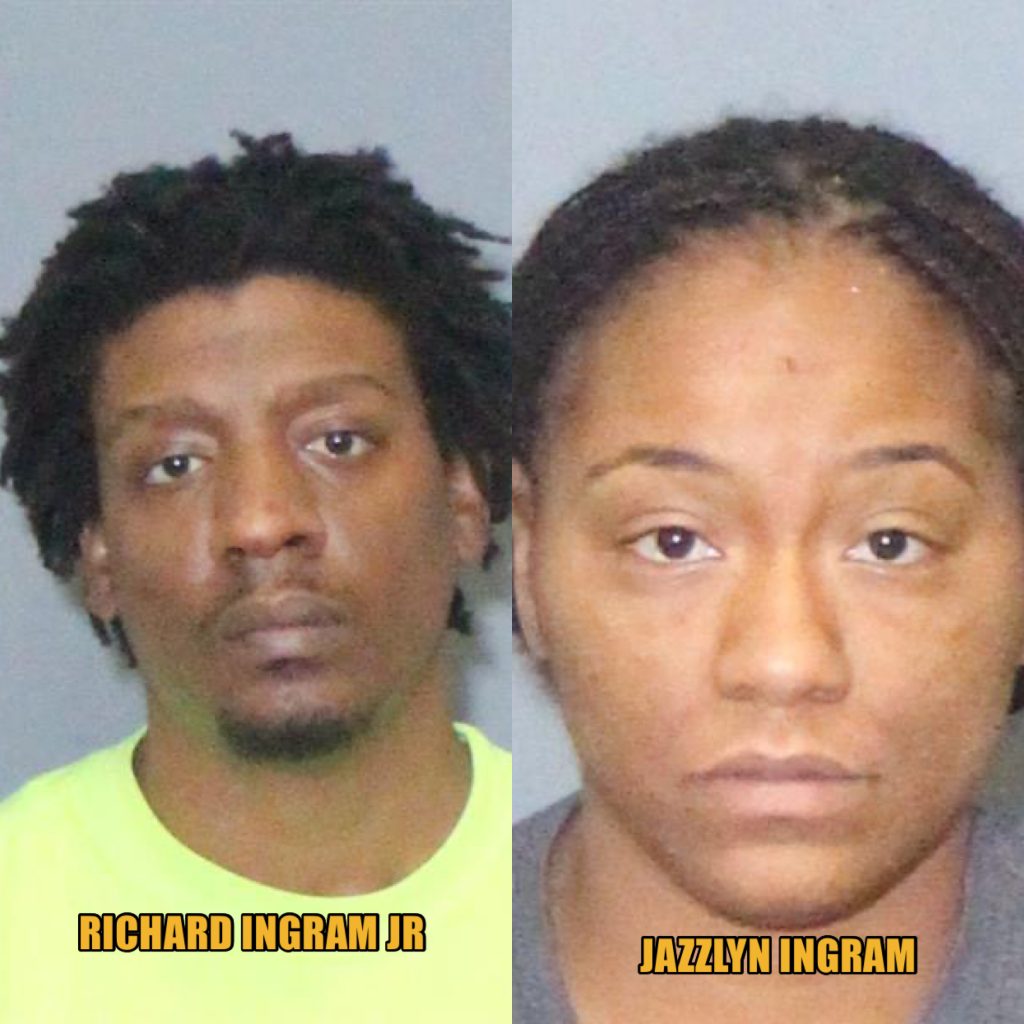 Two firearms were seized from the Ingrams.
Police charged Jazzlyn Ingram with discharging a weapon into occupied property, two counts of second-degree kidnapping, two counts of assault with a deadly weapon, discharging a firearm within city limits, injury to real property and possession of marijuana paraphernalia.
Richard was charged with carrying a concealed weapon and resist and delay or obstruct a law enforcement official.
Jazzlyn Ingram is in the Guilford County Detention Center on a $1 million bond.
Richard Ingram Jr. was booked in the Guilford County Detention Center on a $2,000 bond and has since bonded out.