Word On The Curb…some unfit mother who had a little too much TeKILLYA done got drunker than a cooter brown and started brutally attacking her own small child while a bunch of coward bystanders stood by and did nothing on Flagler Beach, Florida.
On May 31, according to arrest warrants, witnesses called 911 regarding a woman on the 600 block of S. Ocean Shore Blvd. brutally abusing a small child.
The mother of the child has been identified as 33-year-old Amanda Hopkins. Upon arrival, police said they saw Hopkins screaming at the little girl, who was "visibly distraught and crying." Bystanders told police that they watched Hopkins abuse her child for nearly 20 minutes, ultimately drawing a large crowd.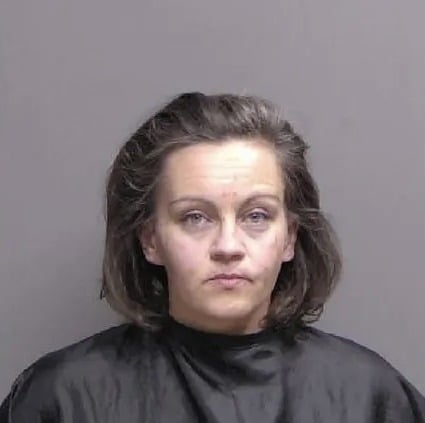 The small girl told investigators that Hopkins abused her several times in the past.
Investigators say bystanders told them Hopkins grabbed her daughter by the hair while she was riding her bicycle and yanked her backward. According to bystanders, Hopkins also kicked her daughter multiple times in the legs and struck her in the back with her fists.
Police found multiple cans of Twisted tea and other types of alcohol in her car and said she was highly intoxicated during the incident.
Hopkins was arrested and charged with one count of child abuse.