A woman from Rocky Mount, North Carolina, was arrested on Wednesday after police said she had 5 kids in her car while assisting a bank robbery suspect in escaping.
According to the police, the robbery occurred at 11 a.m. at the PNC Bank on Benvenue Road in Rocky Mount, Wednesday
Police said that Montrell Pitt, a 28-year-old who is still at large, entered the bank wielding an "edged weapon" and demanded money from the bank teller. After obtaining the money, the police said Pitt escaped from the scene in a stolen silver Toyota Tacoma. He abandoned the Tacoma on Airport Road in Rocky Mount.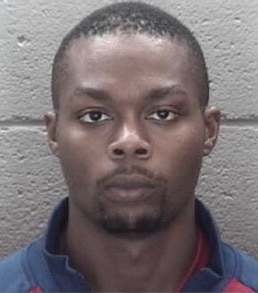 According to the Rocky Mount police, the car was stolen from the Center Street area just before the suspect walked intothe PNC bank and robbed it. Police said Pitt got into another car driven by 32-year-old Iesha Lloyd. According to the police, Lloyd had five children in the car.
Police said that Lloyd was Pitt's getaway driver. She was later located in Edgecombe County and taken into custody. Police said none of the five children in the car were injured and they are under the care of a family member.
Lloyd is charged with conspiracy to commit robbery with a dangerous weapon, accessory after the fact and five counts of child endangerment. She is in the Nash County Jail under a $1 million secured bond.
Montrell Pitt, 28, is considered armed and dangerous.