Word On The Yard is that the feds have charged rapper Pooh Shiesty whose real name is Lontrell Williams for his role in an alleged shooting and robbery of two men outside of a Bay Harbor Islands hotel in Florida.
Pooh Shiesty made his first court appearance in Miami, Florida, federal court Tuesday afternoon. He appeared on the charges of discharging a firearm during a violent crime, conspiracy, and robbery under a law regulating commerce.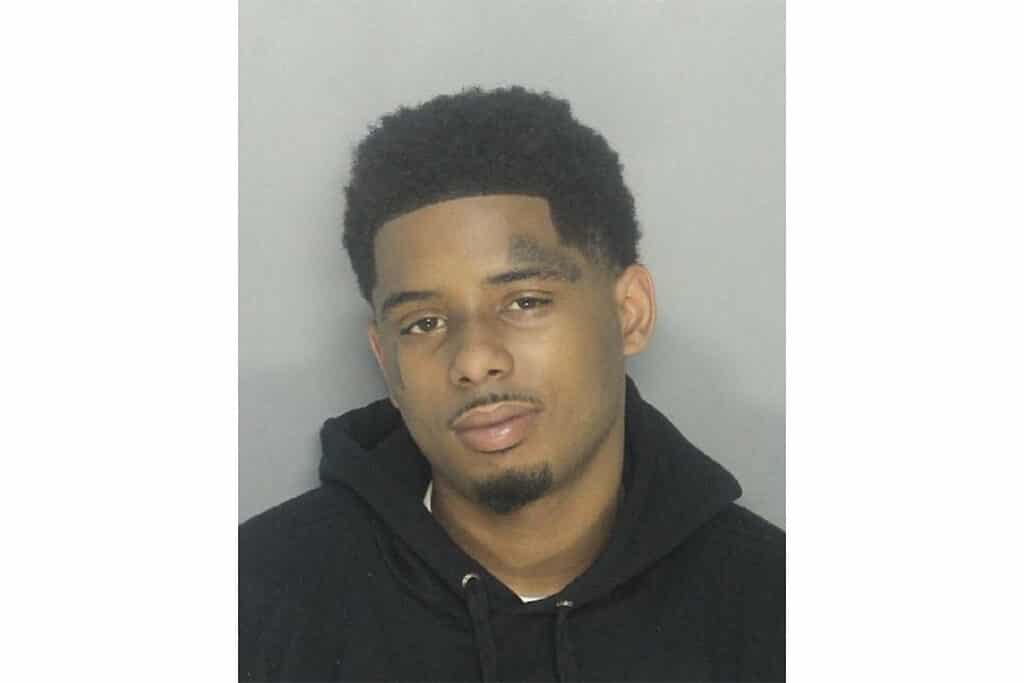 The 21-year-old is just throwing his life away early because these are some serious charges he will need to worry about. The criminal justice system does not care about your fame or money, especially when it comes down to a black man.
What's crazy is, the rapper just bonded out in Miami-Dade state court over the same incident, but he was taken back into custody after he allegedly shot a security guard at the King of Diamonds strip club on Memorial Day.
In the federal case, Pooh Shiesty is charged along with two other men, Bobby Brown and Jayden Darosa.
According to a criminal complaint, the three men in October arranged to buy some marijuana and "high-end athletic sneakers" from two men at the Landon Hotel in Bay Harbor Islands. Pooh Shiesty showed up to the meeting in a rented McLaren exotic car, and Darosa was in a black Mercedes Maybach.
The complaint says during the deal,  Pooh Shiesty and Brown shot the two men, one in the hip, the other in the rear end. The robbery was captured on video surveillance, according to the criminal complaint by Miami-Dade Detective Elio Garcia, who is a member of an FBI violent crimes task force.
Pooh Shiesty used a Draco subcompact machine gun and "never paid either victim for the shoes or marijuana," the complaint said.
Where Pooh Shiesty was a dummy is when the feds used his Instagram to build their case. That's why I tell people all the time, stop posting your business on the INTERNET.
Feds say they found a Louis Vuitton bag that fell out of Pooh Shiesty's car, the rented McLaren and it had $40,912 dollars in cash in it. Days before the robbery, Pooh Shiesty Instagram had photos of him with "several long rifles and plethora of $100.00 bills."
One of the bills in the bag had the same serial number as the one depicted on his Instagram. His account also featured him posing with what appeared to be the same green McLaren.
We hope Pooh Shiesty doesn't end up like Lucci.