A homosexual pastor in North Carolina, whom we recently published an article about, is now facing criminal charges for communicating threats and making threatening phone calls. The charges come after Pastor Dameyon Massey have a nervous breakdown after his boyfriend, Roderick A Jones leaked their boring tubi-made sex tape on Snapchat.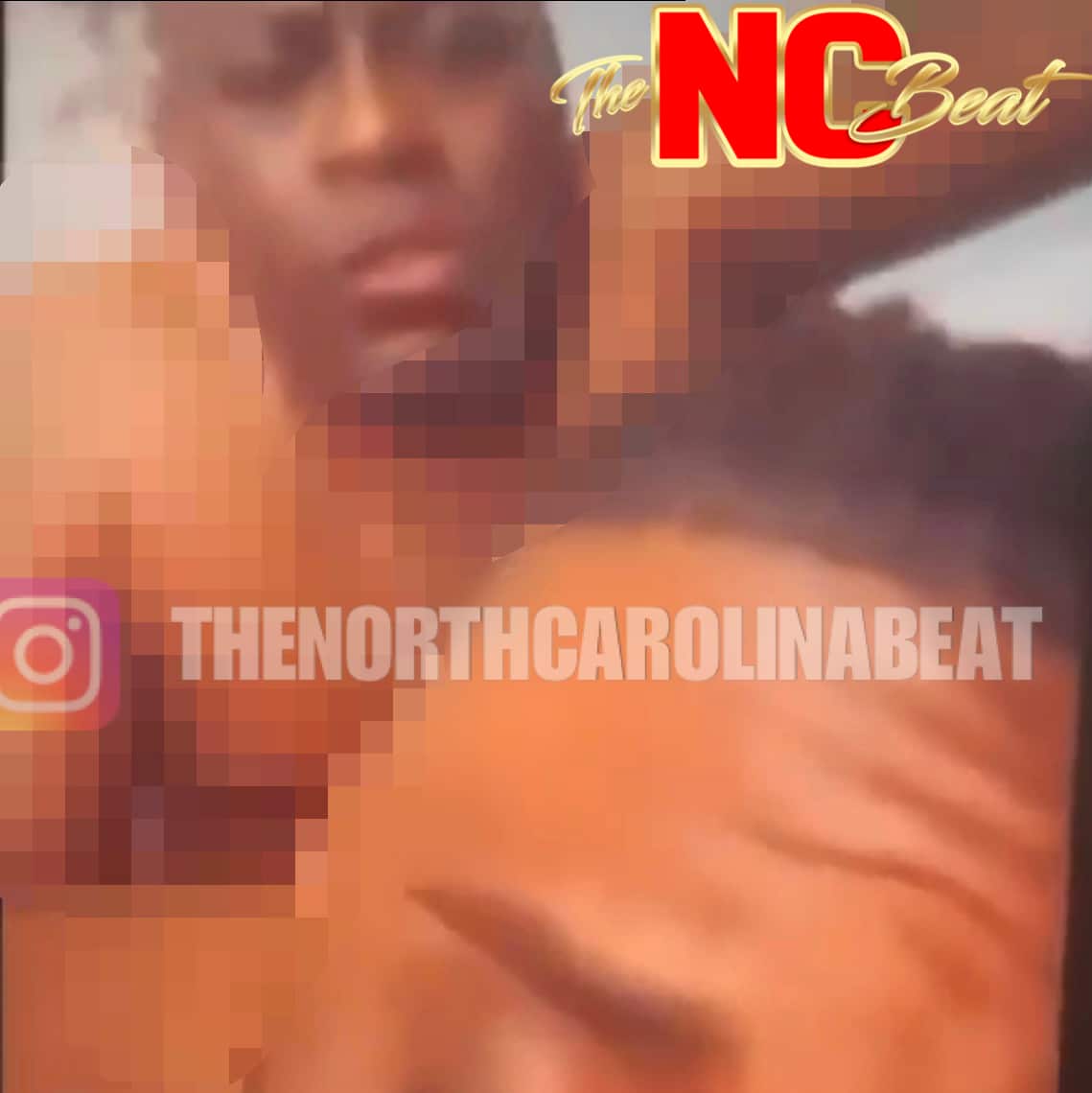 DID YOU MISS:'Sleeping With The Enemy': North Carolina Bishop Dameyon Massey sex tape released by his boyfriend
Last Friday, Pastor Dameyon Massey, of The Remnant Church in Eastover, North Carolina, took to social media like a crying baby in a shitty diaper repenting for turning against God.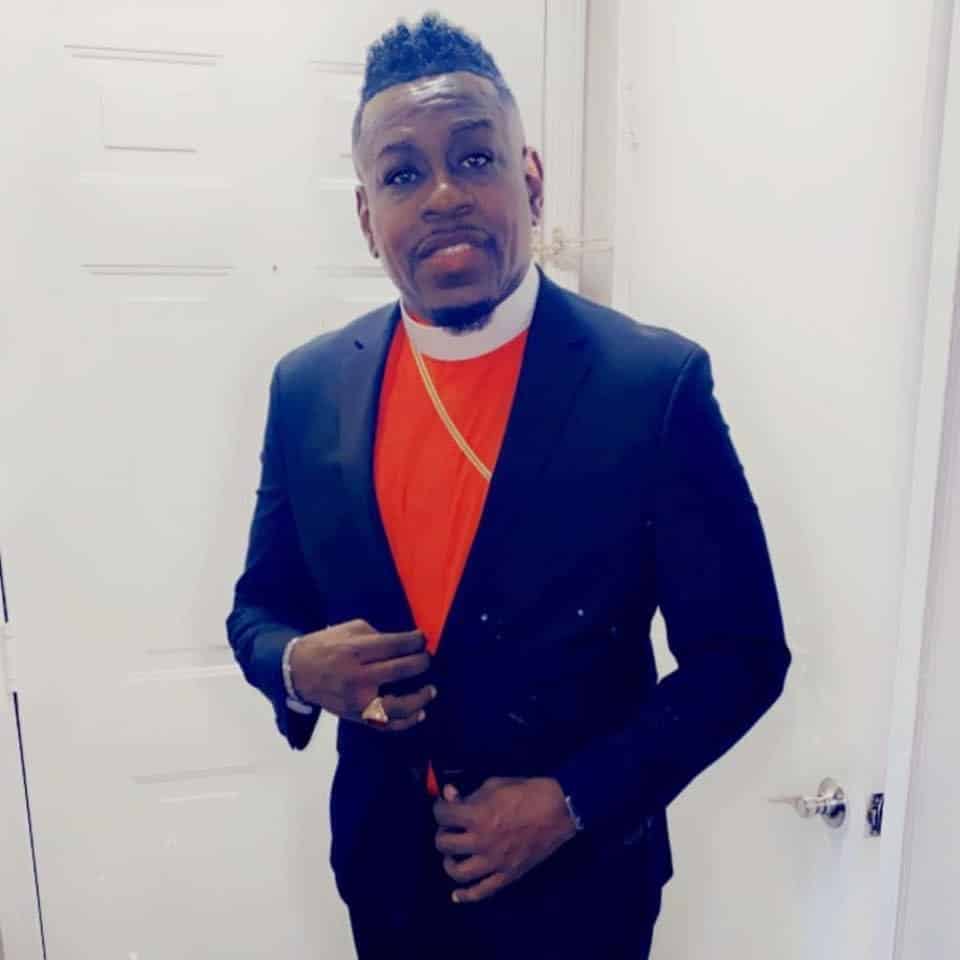 However, it was not long before Pastor Massey took his apology and crocodile tears back- by deleting the video and began issuing death threats and making harassing phone calls. Pastor Dameyon Massey now has a court date where he will face a judge to answer the charges that have been filed against him by a former church member, Bryant Johnson.
Ever since we published our explosive story about Pastor Massey, he has persistently harassed Johnson and even made death threats to him, all while witnesses were present on the phone. Pastor Massey, who is nobody's pastor has taken matters into his own hands instead of relying on God. As a result, he has found himself entangled in the legal system of Cumberland County Courts.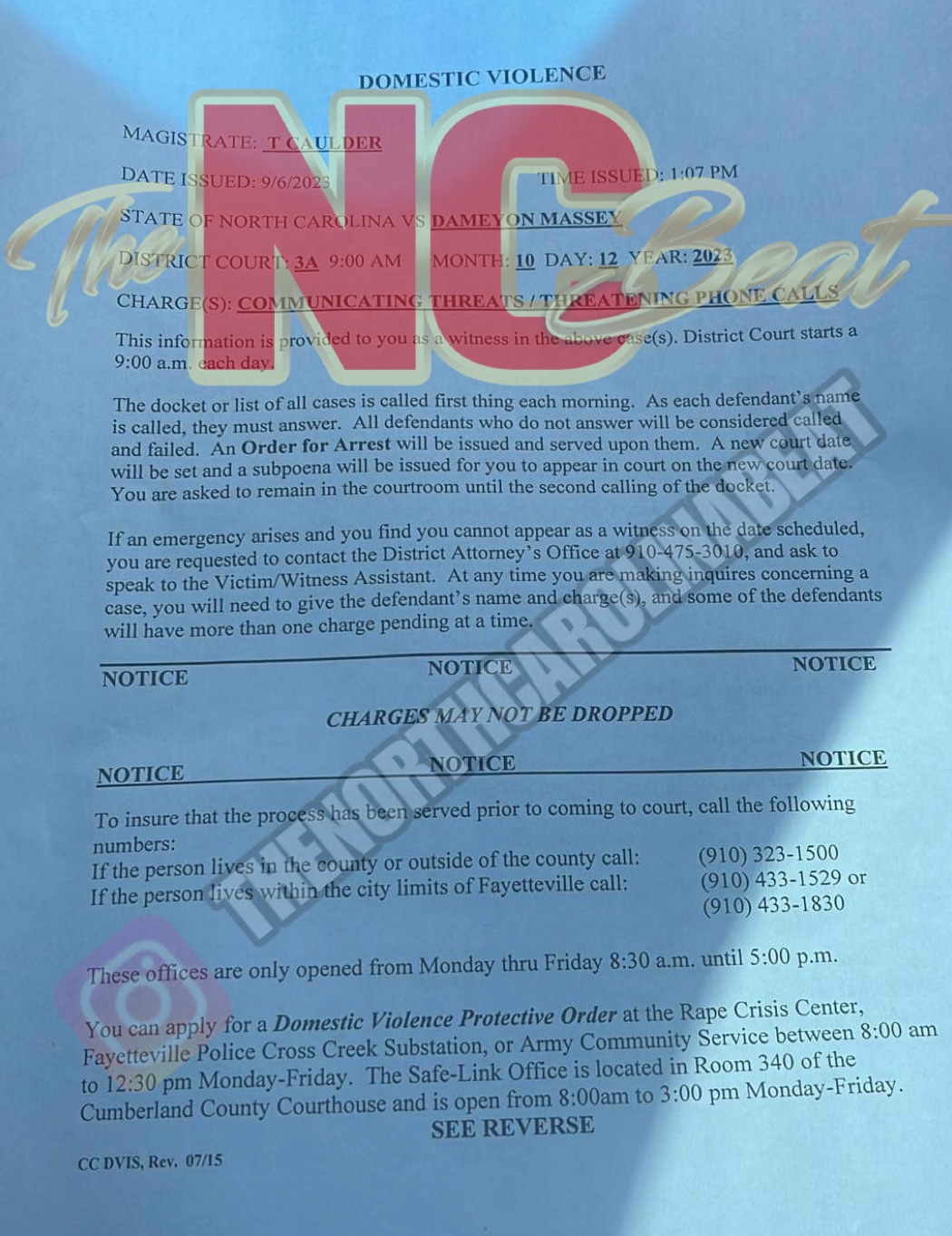 The criminal summons was issued as 'Domestic Violence' because of Pastor Massey's and Johnson's prior relations.
DID YOU MISS: New Birth Pastor Jamal Bryant sexuality in question after recent podcast question he asked
Pastor Massey has falsely accused Johnson of leaking his sex tape to us. Johnson did not contact us regarding Pastor Massey or his toxic boyfriend, Roderick Jones– and never gave us their sex tape. Pastor Massey is upset that he can no longer have Johnson and is now stuck with Jones. He feels that without Jones, he is nothing more than a broke struggling preacher that God and nobody likes.
Sources tell The North Carolina Beat that Pastor Massey has not been doing well since the story dropped. They report that he is losing his mind behind closed doors and his ministry is slowly but surely declining. Our sources tell us that Pastor Massey and his partner, Roderick Jones, have continued to engage in homosexual activities.
It seems that The Remnant is experiencing financial difficulties, to the extent that there is hardly anything left. In fact, Pastor Massey resorted to selling chicken plates on Wednesday afternoon, which were said to taste like wood.
If you have a story you think the public should know about, send it to newstip@thencbeat.com 
Follow The NC Beat on Social Media: Instagram:@TheNorthCarolinaBeat | Facebook: @TheNorthCarolinaBeat | Twitter: @TheNCBeat
Follow me, Gerald, on Instagram @iiamgj and Facebook @TheOfficialGeraldJackson