The parents of 17-year-old Kendrick Johnson, whose body was found rolled up in a wrestling mat at Lowndes County High School in 2013, have filed a $1 billion lawsuit against the Georgia Bureau of Investigation and the Lowndes County Sheriff's Office.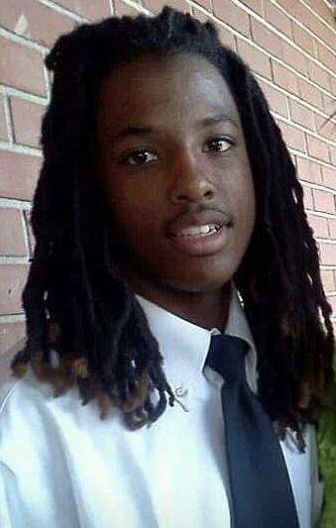 DID YOU MISS: Kendrick Johnson who was found dead rolled up inside gym mat case has been reopened
The Georgia Bureau of Investigation determined that Kendrick Johnson's death was accidental, despite two independent autopsies that found Johnson's death was due to non-accidental blunt force trauma. In March 2021, the Lowndes County Sheriff's Office reopened the case but then closed it nearly a year later, ruling Johnson's death as accidental.
Last year, Sheriff Ashley Paul released a synopsis of Johnson's case, agreeing with the accidental ruling. He then offered $500,000 of his own money to anyone who could provide evidence that Johnson was murdered. Later, he insulted the family by dismissing their request for information about the death of their son as a "witch hunt."
According to the authorities, they claimed that Johnson crawled into a mat to retrieve his shoes, became stuck, and continued to burrow into the mat until he became trapped and unfortunately died.
DID YOU MISS: Man found guilty in Georgia court after stabbing his 10-day old wife to death
Johnson's parents believed he was murdered and have said two classmates had something to do with their son's death, and that the school officials, as well as law enforcement, covered it up.
It's a shame that we have been having to fight for 10 long years and nobody seems to care about Kendrick. He's just another child that they want to sweep under the rug, said Kendrick's mother, Jackie Johnson.
Johnson's family claims that the official report of the teenager's death falsely states that there were no signs of trauma or bruising on his body, among other false claims as their reason for filing the lawsuit.
If you have a story you think the public should know about, send it to [email protected] 
Follow The NC Beat on Social Media: Instagram:@TheNorthCarolinaBeat | Facebook: @TheNorthCarolinaBeat | Twitter: @TheNCBeat
Follow me, Gerald, on Instagram @iiamgj and Facebook @TheOfficialGeraldJackson