A Georgia man stabs his wife to death, whom he had been married to for only 10 days.
Police said that when 24-year-old Matthew Jamal Kendrick was taken into custody for his then-wife, 20-year-old Shateria Unique Kendrick's murder, his hands were covered in blood. According to court documents, Matthew stabbed his wife nine times in the parking lot of Creekwood Park in Perry on January 11, 2022.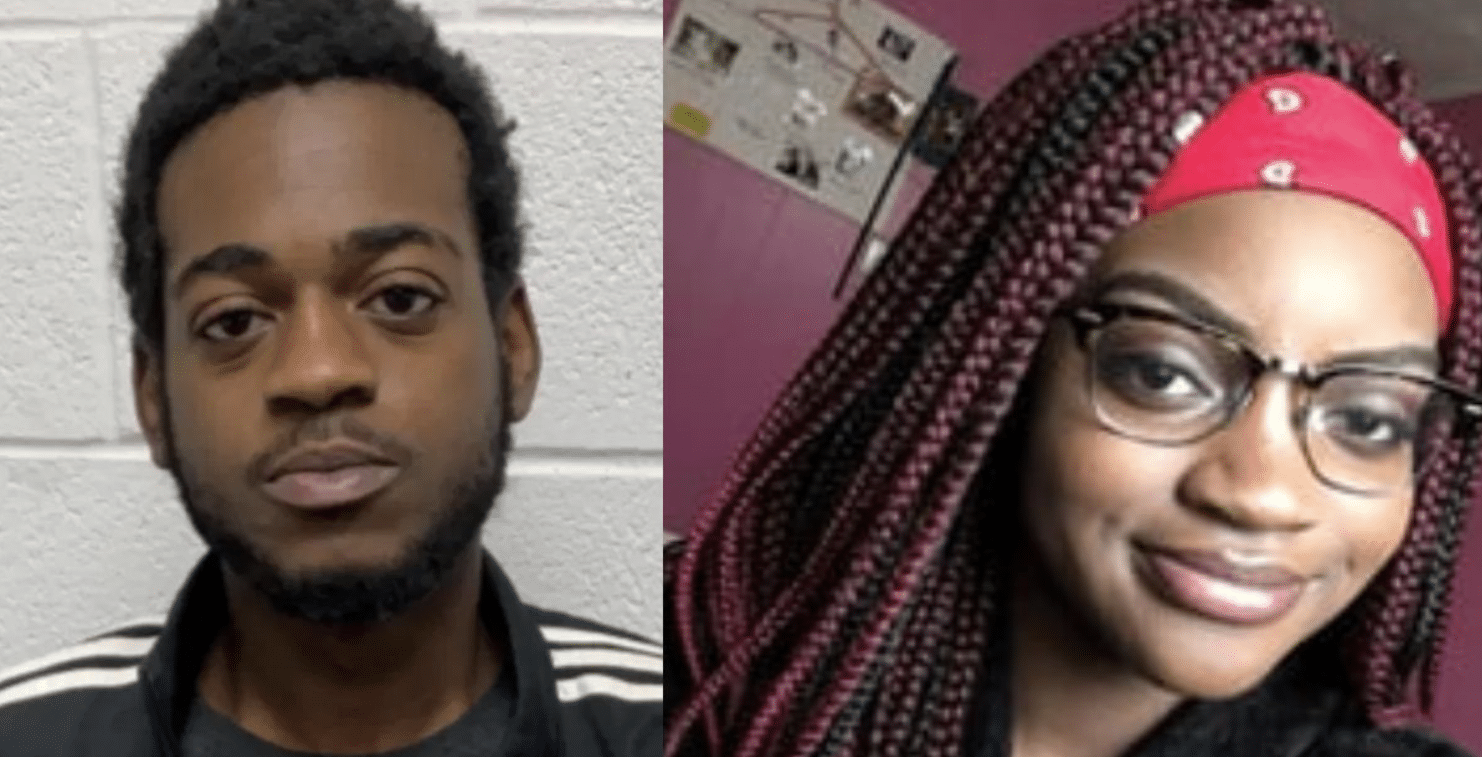 According to the Houston County District Attorney's Office, the jurors only took 15 minutes before reaching a guilty verdict of malice murder against Matthew.
On January 11, 2022, Matthew called 911 and confessed to stabbing his wife to death. When the police interrogated Matthew later that day, he claimed that he stabbed Shateria in self-defense. He told investigators that Shateria tried to run him over with her car while they were at the park.
Surveillance footage obtained by investigators showed the couple, who were married at the time, getting into a car together. According to investigators, Matthew, who appears to be angry, exits the driver's side, walks over to Shateria's side, "forcefully" opens her door, and repeatedly stabs her. He was seen getting back into the car, leaving her body in the parking lot, and speeding off, according to court documents.
After the police responded, Shateria Kendrick was rushed to Perry Hospital, where she died as a result of her injuries.
DNA testing proved that the blood on Matthew's hand and the blood on the knife police recovered belonged to his wife, Shateria.
The 20-year-old Shateria had been involved in a previous domestic violence incident with Matthew. According to the police, he fired a gun during an argument with Shateria just months before they got married.
On Monday, Houston County Superior Court Judge G.E. "Bo" Adams sentenced the killer to life in prison with the possibility of parole after 30 years, according to WMGT.
If you have a story you think the public should know about, send it to newstip@thencbeat.com
Follow The NC Beat on Social Media: Instagram:@TheNorthCarolinaBeat | Facebook: @TheNorthCarolinaBeat | Twitter: @TheNCBeat
Follow me, Gerald, on Instagram @iiamgj and Facebook @TheOfficialGeraldJackson