The parents of a 1-year-old and a 3-year-old child, along with a third person, have been arrested in Georgia. Authorities discovered that the 3-year-old had ingested fentanyl, while the 1-year-old was found drinking live maggots from a bottle.
The parents of the two children, 41-year-old Matthew Moss and 34-year-old Talethea Browman, along with 31-year-old Aisha Bartley, were arrested on Friday and charged with a series of felony charges, according to Richmond County Jail Records.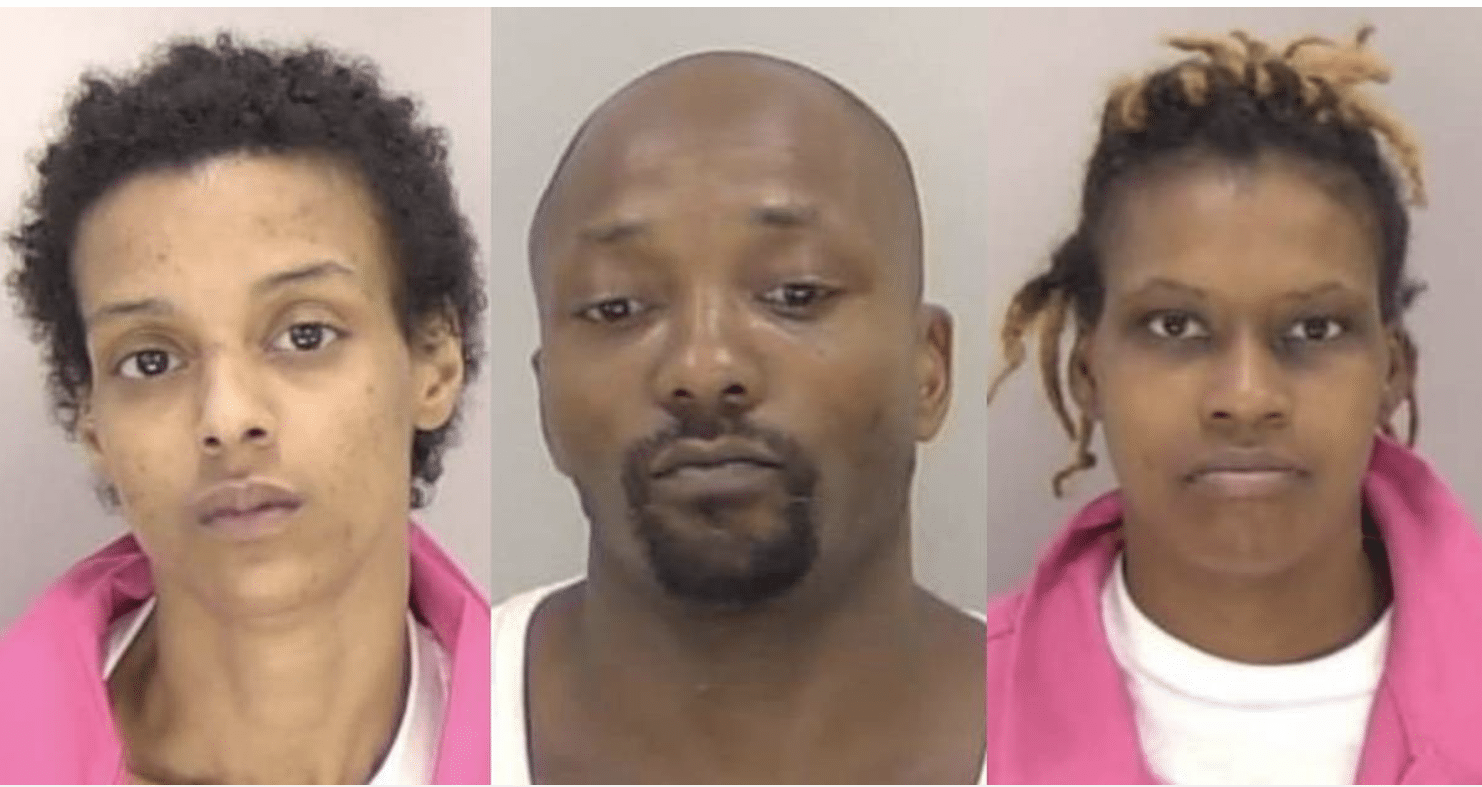 According to an incident report, Richmond County Deputies and EMS responded to a call regarding an unresponsive 3-year-old girl on the night of August 17. Upon arrival at the home on the 2100 block of Howard Drive in Augusta, first responders found the 3-year-old in a "semi-lucid and semi-conscious" state. First responders had to administer NARCAN to the child, which is a drug that rapidly reverses opioid overdoses.
The incident report stated that the child was transported to a local hospital, where she received a second dose of NARCAN. Fentanyl was detected in the child's urine and blood, according to WSB-TV in Atlanta.
While investigating, deputies discovered that a 1-year-old child had sustained burns to his back, arms, and hands, according to WSB-TV.
The one-year-old was transported to a local hospital, where medical staff reported finding "live maggots" in the bottle from which the child had been drinking. Police said the home itself was dilapidated. There were reportedly no functioning toilets, exposed live wires, several buckets filled with feces and urine, insect-infested food, and drug paraphernalia scattered throughout.
Deadly chemicals were also reportedly being stored right next to the baby formula, along with human feces and roaches,throughout the home. The incident report stated that authorities were unable to find a single safe and healthy area for a child to sleep, even though there were four children residing in the house.
The other two children inside the home, an 8-year-old and a 5-month-old, were transported to a local hospital for evaluation.
All three suspects have been charged with second-degree cruelty to children. The parents, Moss and Brown, were also charged with first-degree cruelty to children and deprivation of a minor. Bartley is facing one count each for possessing synthetic narcotics, cocaine, heroin, and oxycodone.
I cannot believe these parents had them children living in these conditions and that child drinking live maggots.
If you have a story you think the public should know about, send it to newstip@thencbeat.com 
Follow The NC Beat on Social Media: Instagram:@TheNorthCarolinaBeat | Facebook: @TheNorthCarolinaBeat | Twitter: @TheNCBeat
Follow me, Gerald, on Instagram @iiamgj and Facebook @TheOfficialGeraldJackson