A woman says she is upset after a Raeford, North Carolina, 'American Idol' contestant recently told a story about a car accident he was in involving her that he caused.
An audition clip posted by the "American Idol" Youtube channel shows 21-year-old Elijah McCormick from Raeford telling judges Katy Perry, Luke Brian, and Lionel Richie that he had been singing since he was 6-years-old before a car accident changed his life.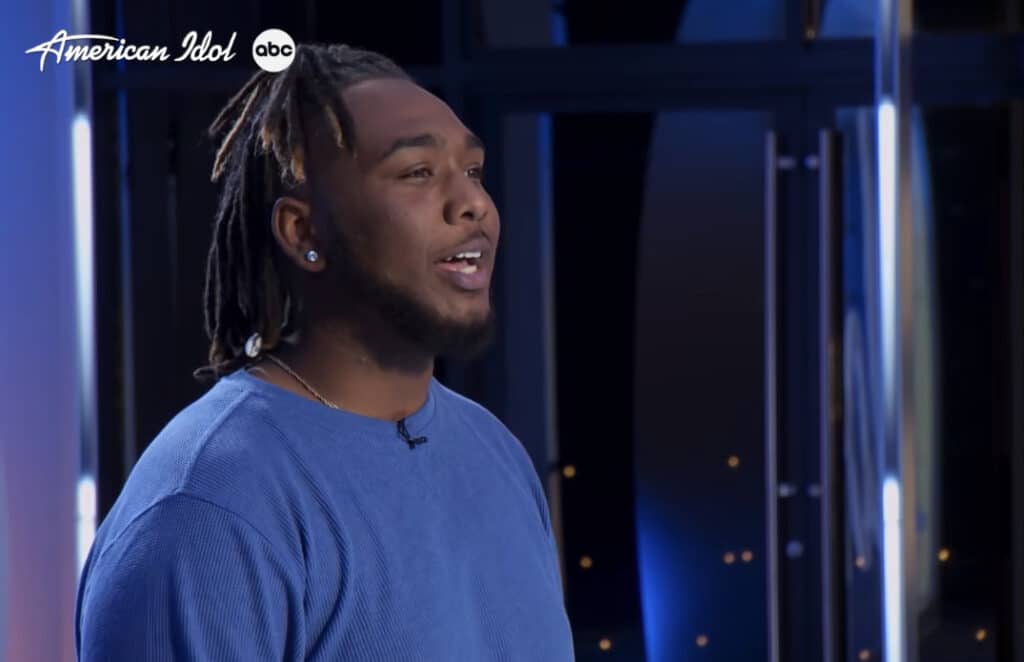 In the clip, Elijah told judges he had just graduated high school three hours before the accident on June 8, 2019. He continued by saying that the last thing he remembered was dropping his friend off at home, and he was only a mile away from his house.
Elijah told judges that he died a total of nines times while being airlifted and undergoing surgery. He also said he stayed in the hospital for 79 days and underwent 10 surgeries.
The story brought tears to the judge's eyes.
Elijah then sang and was given a golden ticket. Of course, we believe the golden ticket was given because of his car accident "story."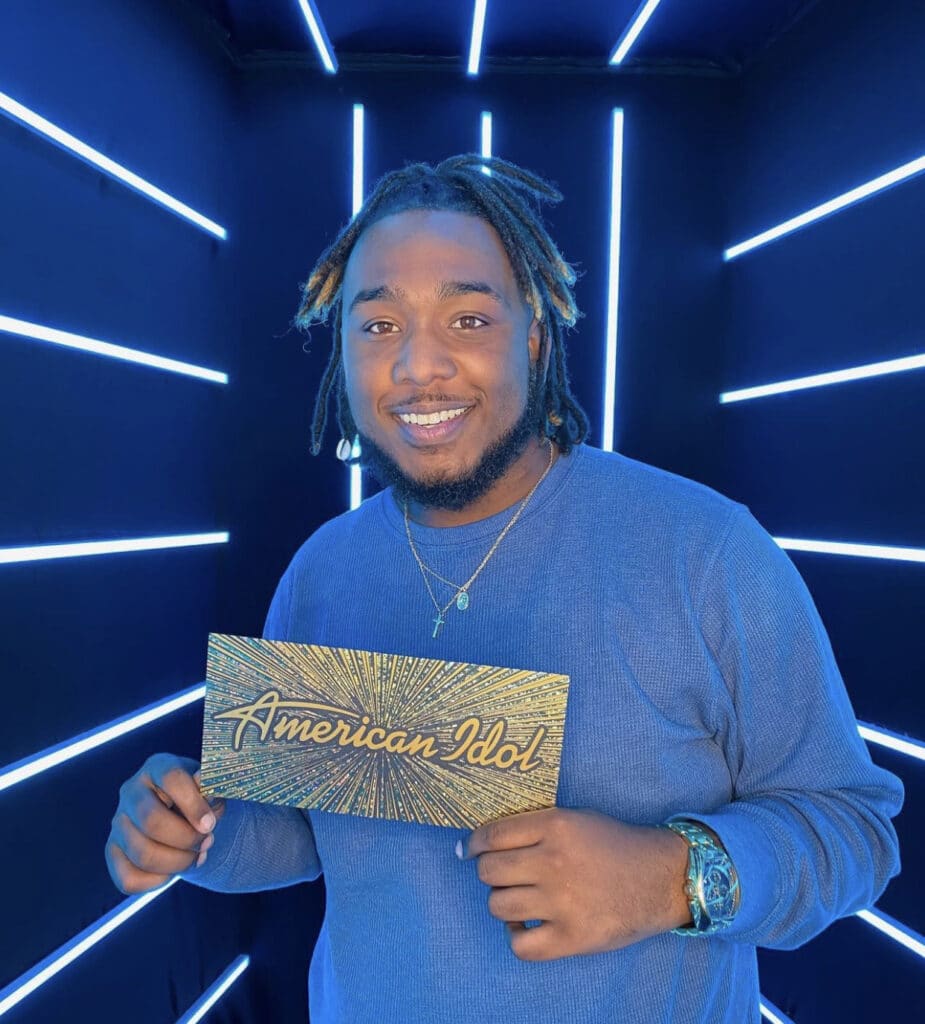 The story Elijah told the judges may have inspired them, but it has been a nightmare for 57-year-old Ruby Browne of Laurinburg, North Carolina, who Elijah recklessly hit in a head-on collision on June 8, 2019.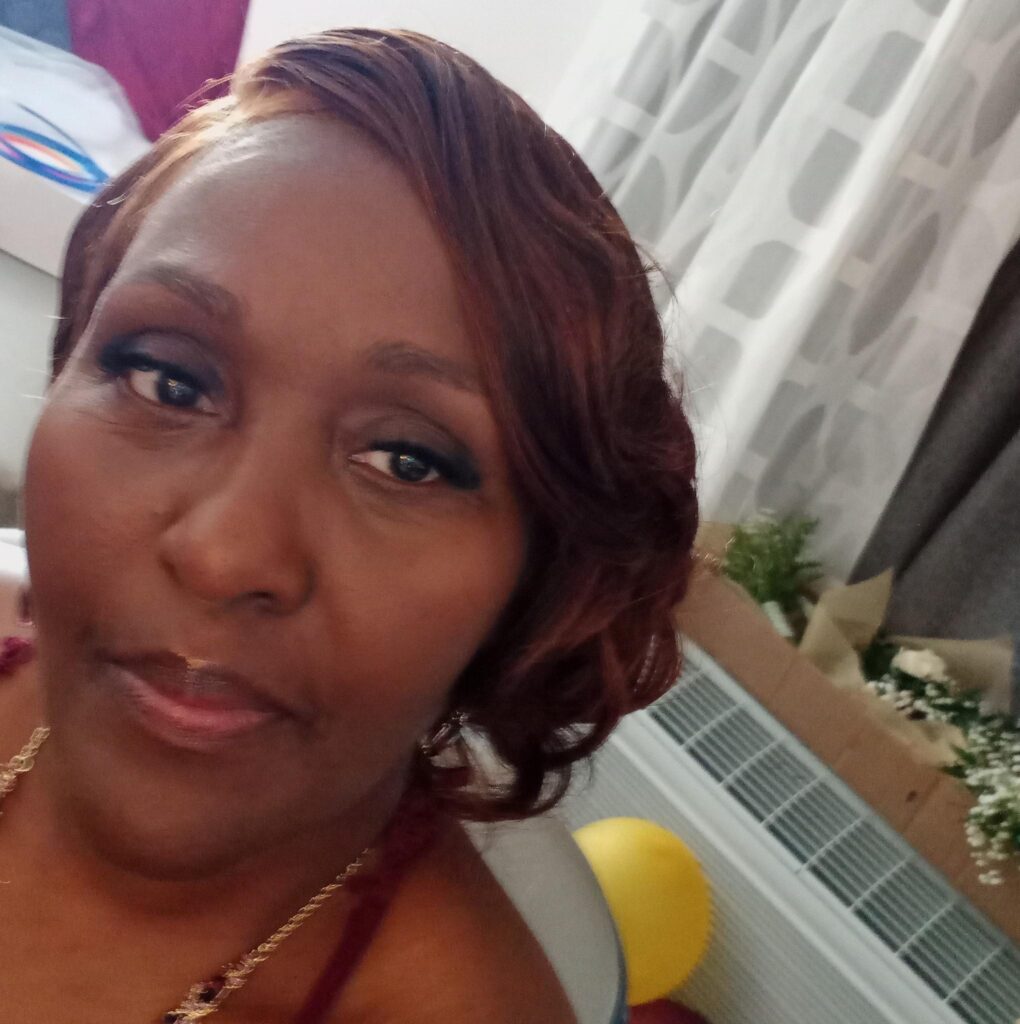 Browne told The North Carolina Beat that she and her husband were leaving Laurinburg, North Carolina, where they live, traveling on NC Highway 15-1501, headed to Raleigh, North Carolina, when Elijah McCormick in a small white vehicle illegally passed another vehicle in a no-passing zone and hit her and her husband head-on.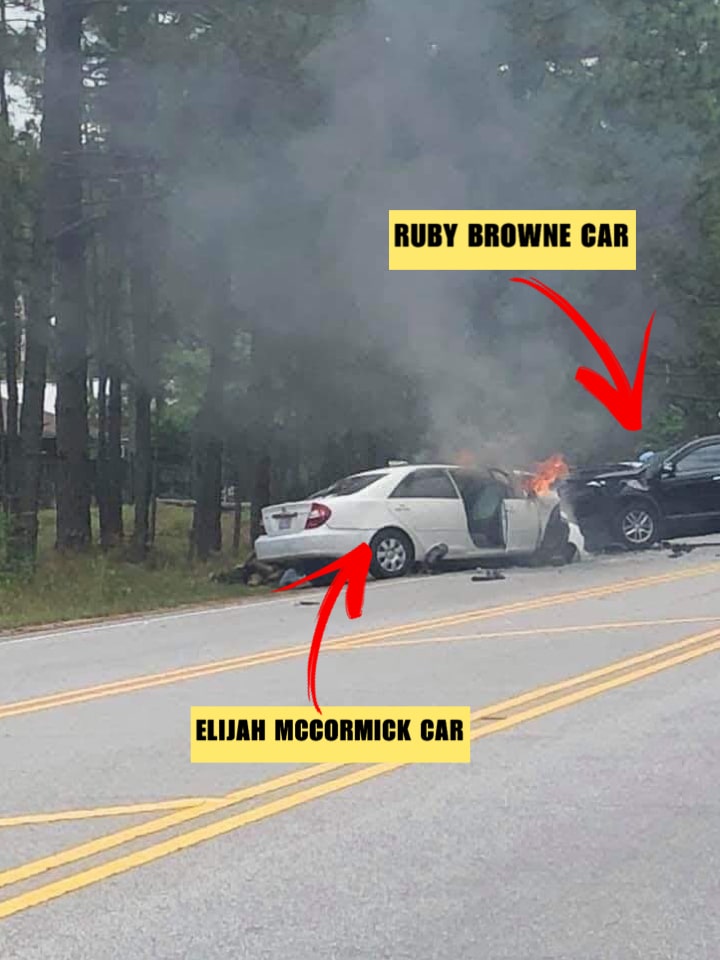 Elijah came out of nowhere for Browne.
Browne said she didn't know Elijah was coming for her, but she learned what happened later.
A woman who opened my door told me she saw him coming, so she moved out of the way to the side of the road. I didn't have a chance to see him coming, Browne said.
Browne said she was also airlifted.
On Friday, Browne said she saw Elijah's audition video, which upset her.
I saw it Friday, and it literally shook me to my core, Browne said. I was like, 'OH MY GOSH, I know this guy.
After thinking she knew Elijah, Browne said she googled his name, saw the accident scene, and immediately knew Elijah was the man who hit her head-on four years ago.
I was like 'oh my gosh, why would he do that?' Browne said.
The judge's crying as Elijah talked about the wreck shocked Browne, she said. Browne said Elijah should have told them that he had caused the accident.
As he was talking about it and Lionel Richie nem crying and having sympathy on him and he talking about how he flatlined so many times…I'm like tell them that you caused this accident.
Browne told The North Carolina Beat that she disagreed with how he told the story about the accident and could've told them the truth.
He could've just said he caused the accident, Browne said. I'm a survivor, just as he is.
The photos of the wreck scene still haunt Browne. She says when she sees the images, they make her "shake."
The wreck caused by Elijah left Browne with injuries for life.
I can't do the things I used to anymore, Browne said.
Browne suffered two broken legs, had to have screws to put her ankles back together, and had internal injuries where she had to have surgery because her uterus was split.
LOOK AT BROWNE INJURIES AFTER THE WRECK BELOW: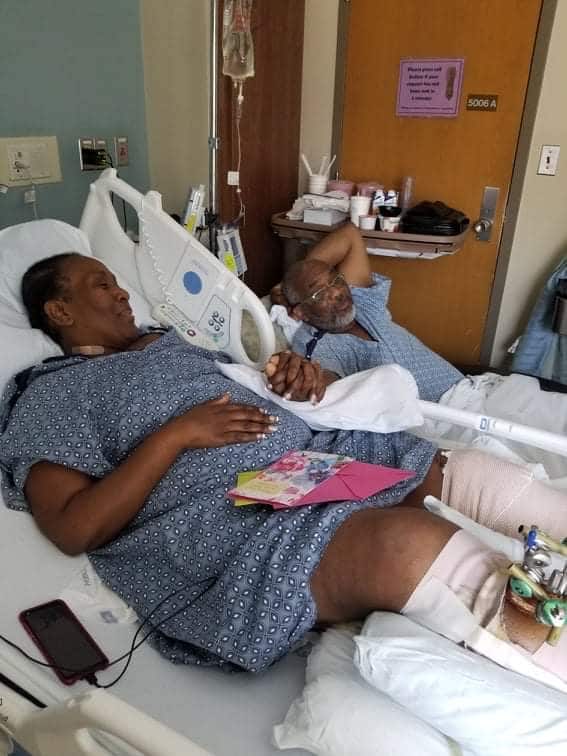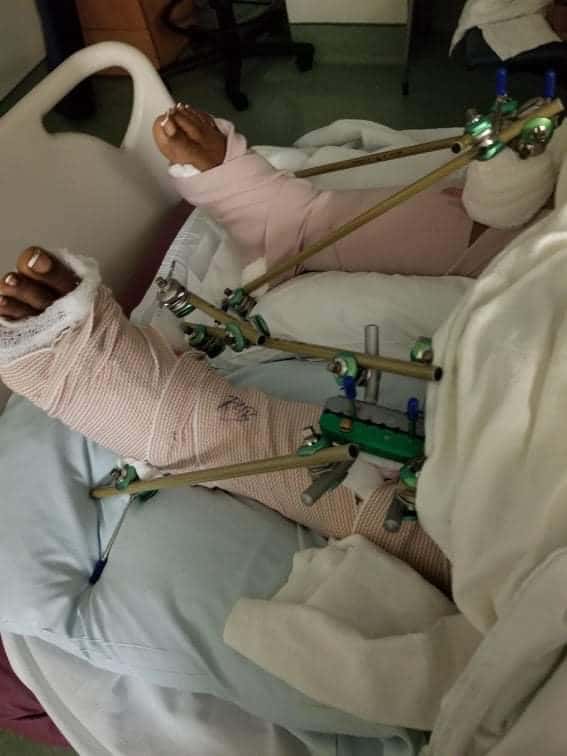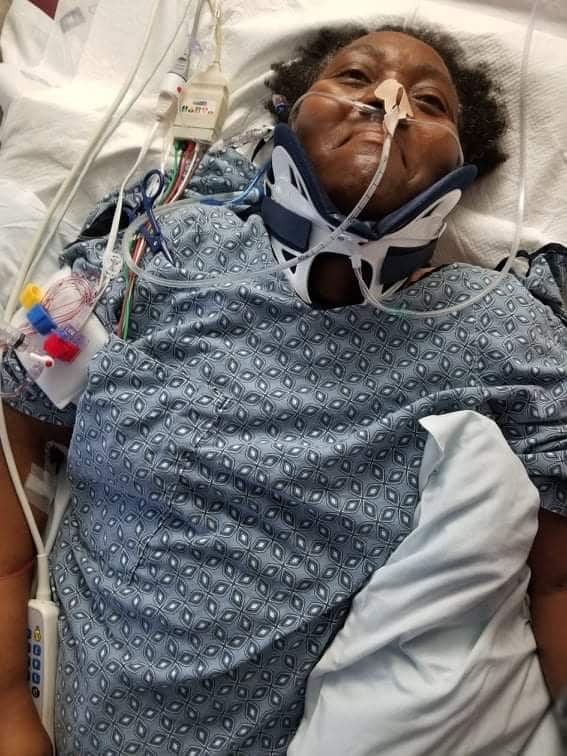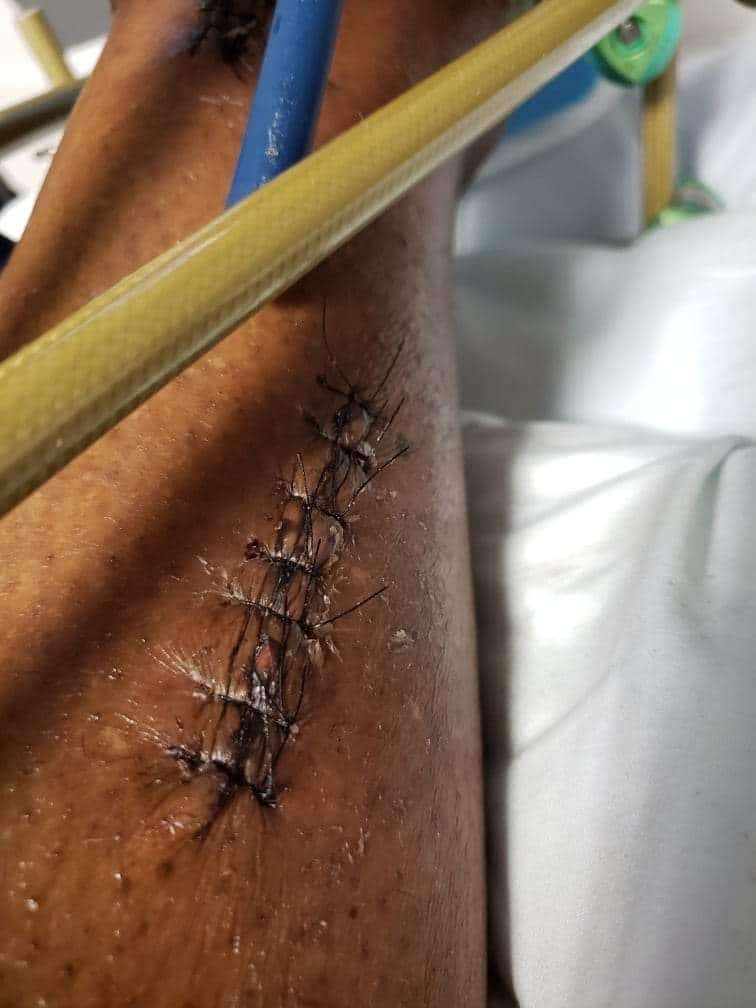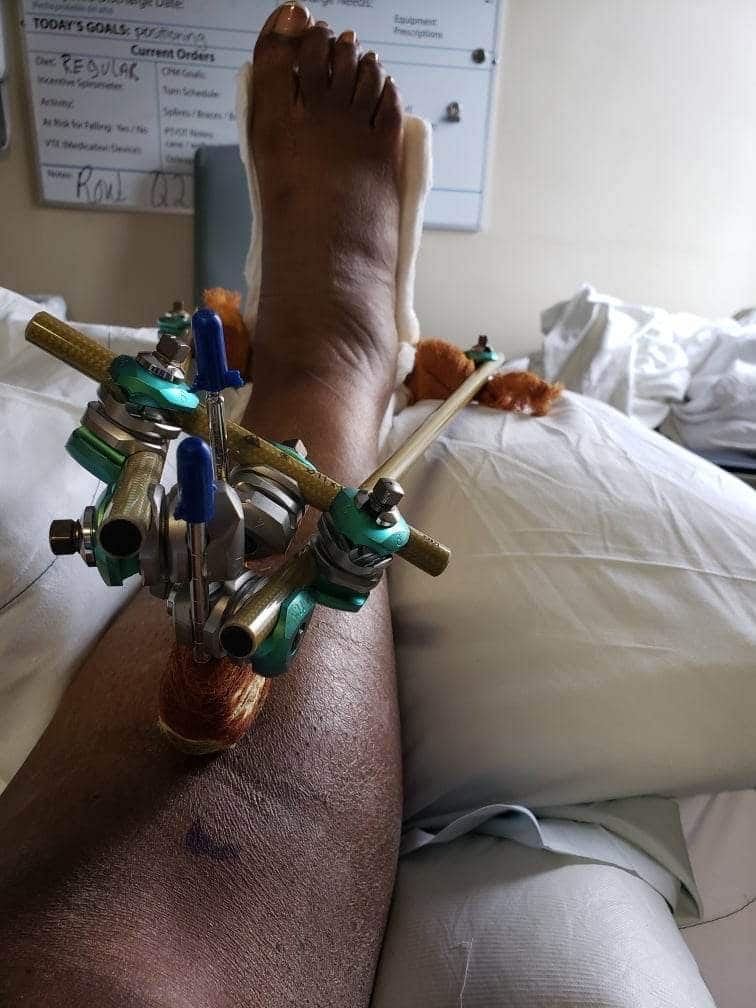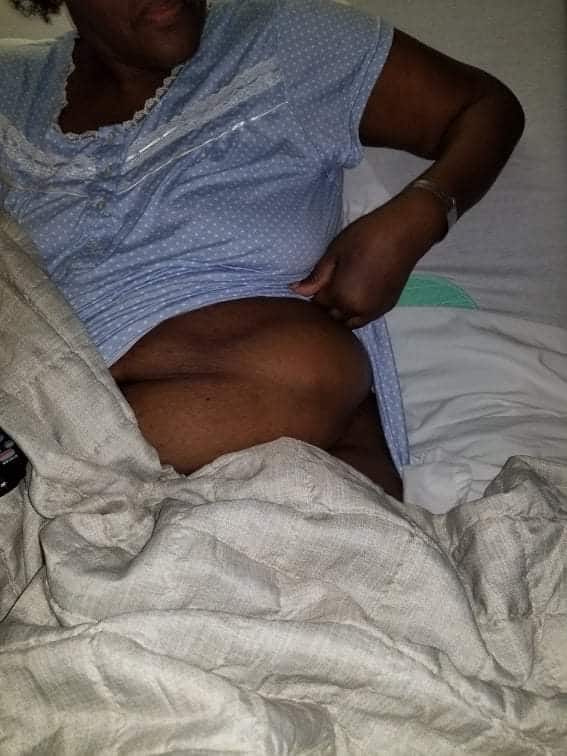 Four years later, Browne said she still has to walk with a cane and a walker.
I can't work and it's alot I can't do because of my injuries that he caused, Browne said. That he caused!
Browne said Elijah never apologized for what he caused.
He never apologized, Browne said. I have yet to receive a call from him, his family, nobody. To this day, nobody has contacted me from his side.
According to Browne, she and Elijah's room was two rooms apart in the same hospital, and she still didn't get an apology.
From after the wreck to August, Browne was in the hospital. She was then sent to a rehab facility and her sister's house. Still with screws in her leg, Browne had to undergo another surgery to have them removed from her leg.
They had a hospital bed in my sister's house and had people come to take care of me while I couldn't walk and stuff, Browne said.
Elijah's dad, Keith McCormick, told The North Carolina Beat that his son told the correct story.
He told his story, Keith said. He told his story.
Keith said he doesn't know what made his son drive left of center and crash into Browne.
The North Carolina Beat asked Keith if Elijah had been drinking during the accident. Keith said he didn't know what caused Elijah to crash, but he doesn't believe alcohol was related, citing there has been no investigation with those findings.
It has not been listed one time that my son was intoxicated, Keith said. That would have been mentioned in the police report, and that would have come up before now. Everybody has driven left to center, and I don't know what caused him to drive left of center and Elijah does not remember.
Keith said he disputes Browne's story that his son illegally passed someone, claiming it a "false statement."
That is a false statement and is not backed up by proof at all, Keith said. Elijah was not illegally passing anyone.
Browne believes Elijah is being pushed through the 'American Idol' competition because of the car accident story and not his voice, but Keith doesn't think that.
My son can sing, and he has been talented all his life and he has been pushed through his by his talent as well, Keith said.
When The North Carolina Beat asked Keith why his son didn't apologize to Browne, he gave us a poor answer- "because Elijah doesn't remember how the accident happened."
Keith said that he didn't even know the full story and that all he knew was Elijah was at fault.
I don't even know the full story, Keith said. All I know is that Elijah was at fault, which has never been questioned.
Keith told The North Carolina Beat that he believes his family didn't go about some "things" morally related to the situation.
Morally, there are probably some ways we didn't go about it right, Keith said. Elijah shared his story, and he didn't say one way or another how the accident happened.
Browne said at the time, she didn't think about filing a lawsuit against McCormick, but she was later told that Elijah didn't have any assets for her to take.
I am thankful to be alive, I almost died, Browne said.
Elijah did receive a traffic citation.
If you have a story you think the public should know about, send it to newstip@thencbeat.com
Follow me, Gerald, on Instagram @iiamgj and Facebook @TheOfficialGeraldJackson