What in da hail a 42-year-old woman want with an 11-year-old child? DISGUSTING!
Word On The Curb… It has been reported that a Connecticut school employee has been charged with allegedly having sex with an 11-year-old male student last year.
According to the police, Alyson Cranick, 42, turned herself in on Tuesday after being charged with two counts of sexual assault, risk of injury to a child, and impairing the morals of children.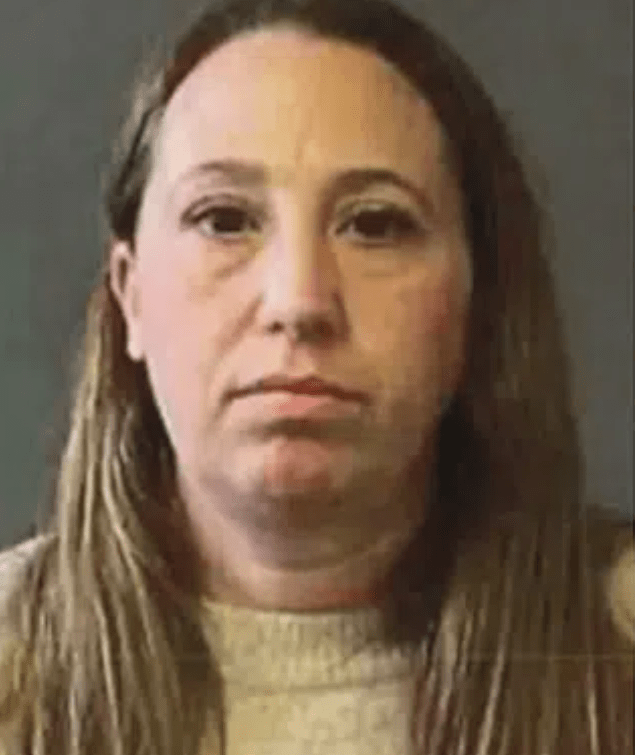 DID YOU MISS: 2 men arrested after police say they chased after four boys opening fire and killing a 12-year-old boy
The married former mother of two was fired earlier this year from her position as an administrative assistant at E.O. Smith High School in Mansfield, after allegations that she engaged in sexual activity with a boy who was only 11 years old on multiple occasions.
According to investigations, the allegations were reported to the police in September 2023.
Warrants obtained by local media state that the 11-year-old boy disclosed to a relative that he had been involved in a sexual relationship with Cranick from July 2022 to August 2022.
DID YOU MISS: High Point N.C. 'SERIAL PEEPER' and 'MASS JACKER' strikes again, arrested for masturbating during lunch hour rush at Chick-Fil-A
He reportedly told his relative that he had been communicating with the school worker through iMessage and Snapchat before they began using Discord.
Investigators said the 11-year-old boy would sneak out to meet Cranick and she would have sex with the boy in her car on multiple occasions. Investigators said that the two individuals had also kissed at Horace Porter School, according to court documents.
Documents stated the administrator assistant either waited by hiding behind a bush on a neighbor's property or walking up to his house.
Investigators obtained conversations between the 42-year-old mother and the 11-year-old boy that showed flirtatious and sexual messages, according to court documents.
An arrest warrant noted Cranick making the boy a bracelet with the acronym 'BFFLWB,' meaning 'Best Friends for Life With Benefits.'
Messages appear to show that Cranick emotionally manipulated the boy into spending more time with her. The boy eventually refused to sneak out to see Cranick, and messages between the two indicated that he did not want to have any further contact with her, according to the warrant.
During questioning, Cranick told authorities that she did not initiate sexual contact, and she downplayed any inappropriate reasoning for communicating with the boy, according to the warrant.
Police went on to say that Cranick claimed she was trying to comfort the boy because he was scared about family issues.
Follow me, Gerald, on Instagram @iiamgj and Facebook @TheOfficialGeraldJackson
If you have a story you think the public should know about, send it to [email protected]