An arrest has been made by the Houston police after a shooting on June 27th at an apartment complex. During the incident, a 7-year-old girl was left inside the apartment with her deceased mother for hours.
On June 27, the police responded to a shooting at the apartment. When they arrived, a 7-year-old girl answered the door and informed them that her mother was asleep on the couch, covered by a green blanket. When officers removed the blanket from the woman, they discovered that she was not asleep. Instead, she had been shot in the head and was deceased.
DID YOU MISS: Family wants answers about Tallahassee Florida woman murdered on sprinter van after leaving JackBoy concert
In a 16-page affidavit filed on Tuesday, it details how Lakiri L. Tolliver allegedly killed 29-year-old Laurielle Faulk and then returned to the crime scene to steal the victim's belongings.
According to court documents, the 7-year-old girl informed the police that Tolliver and a man were present in the apartment when she went to bed the previous night. She said she was sleeping in her mom's room when Tolliver woke her up and told her to go to her own room to sleep. The girl informed the police that Tolliver had told her that her mother was sleeping and she had witnessed Tolliver covering her mother with a blanket.
DID YOU MISS: 27-year-old mother and 7-year-old daughter found dead along wooded area in Seattle
Tolliver then left the home, leaving the girl alone with her mother's body, according to court documents. Court documents said Tolliver took Faulk's phone and pretended to be Faulk. Tolliver is said to have also talked to Faulk's family on Instagram, claiming that a man killed Faulk.
According to court documents, Faulk's apartment had cameras, but reportedly, they did not capture the moment Tolliver allegedly murdered Faulk. However, they did show the events and moments leading up to the murder. At 10:30 a.m., the camera shows Tolliver picking up Faulk's phone while she was sleeping and scrolling through its contents. Moments later, a gunshot can be heard, and the court documents state that the bullet casing hit the floor.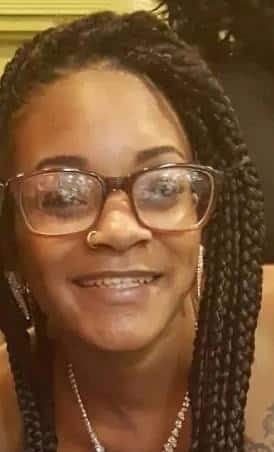 According to investigators, they believe Tolliver killed Faulk because she suspected Faulk of flirting with her boyfriend. According to court documents, Tolliver shot and killed Faulk after seeing the messages on Faulk's phone.
DID YOU MISS: Nicki Minaj husband Kenneth Petty captured on IG live threatening Offset, Offset responds back laughing
According to court documents, Tolliver can be heard speaking to the 7-year-old girl and then waking up the man in the apartment, who allegedly slept through the murder. Cameras in the apartment complex captured Tolliver and the man leaving the apartment while carrying multiple bags. The cameras show Tolliver and the man leaving and returning to Faulk's apartment several times.
Each time, they are seen carrying different items, including Faulk's Gucci and Louis Vuitton bags, as stated in court documents. Tolliver didn't call 911 until shortly before 6 p.m. She then hung up and shut off the phone, preventingdispatchers from reaching her.
On July 11, Tolliver returned to Faulk's apartment by breaking a window. She filled a basket with Faulk's belongings and dragged it to the parking lot.
Tolliver was taken into custody in July, but Houston Police recently announced her arrest. During the interrogation with detectives, Tolliver initially denied being at the apartment on the day of the murder. However, she later changed her story after being shown video evidence.
She claimed that it was the man she was with who killed Faulk, but the video from the apartment showed that he was sleeping at the time of the shooting.
Tolliver is in jail without bail.
If you have a story you think the public should know about, send it to newstip@thencbeat.com 
Follow The NC Beat on Social Media: Instagram:@TheNorthCarolinaBeat | Facebook: @TheNorthCarolinaBeat | Twitter: @TheNCBeat
Follow me, Gerald, on Instagram @iiamgj and Facebook @TheOfficialGeraldJackson