What in the hell is going on with all of this domestic violence?
You are a weak ass man if you put your hands on women!
ENOUGH IS ENOUGH!
Now, a 27-year-old mother and her precious 7-year-old daughter is dead because the system keeps failing victims and those who are trying to SURVIVE!
SMH!
27-year-old Meshay Melendez and her 7-year-old daughter Layla Stewart disappeared a few days after Meshay alleged abusive ex-boyfriend Kirkland Warren bonded out in early March on charges that he assaulted his ex-girlfriend and fired a bullet into her apartment.
Warren was already out on bond pending a long-delayed murder trial in Arkansas before being arrested early this month for the abovementioned charges.
Meshay and Layla's bodies were found in thick brush down a road in an embankment Wednesday, and questions are now being asked about why Warren, who is facing murder charges in Arkansas, would be released from jail.
According to warrants, Warren was the last person to see Meshay and Layla before disappearing.
On March 11, a friend told investigators that she had been babysitting Layla when Warren came to pick her up. Meshay was already in the car, naked from her waist down, unresponsive.
The babysitter reported Meshay missing on March 18. Meshay's mother also reported her missing, citing the family hadn't heard from her in a week. On March 19, police arrested Warren again. His bond in Arkansas was revoked, and his bail in Washington was set at $1 million. He remains in custody.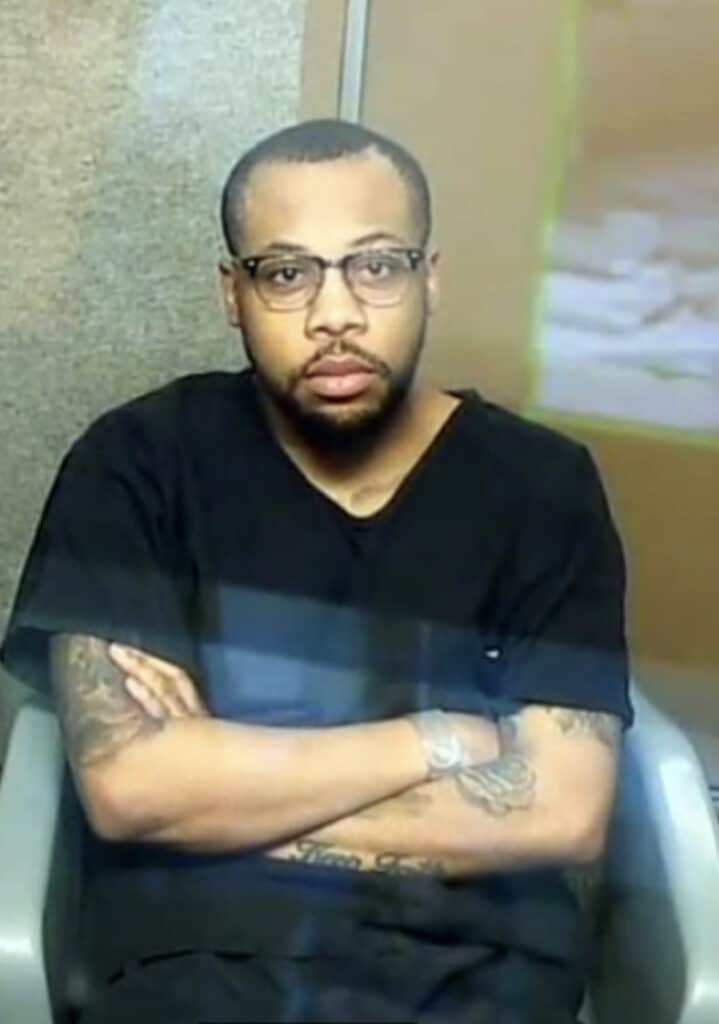 Warren is charged wit tampering with a witness, violation of domestic violence orders, and possession of a firearm.
Melendez's brother, Miguel Melendez, and stepdad, Kendrick Taylor, along with Layla's grandfather, told The Columbian newspaper of Vancouver that they couldn't believe Warren had been released on bail after shooting at her apartment, especially considering his pending murder trial in Arkansas.
Warren was charged with killing an acquaintance in his vehicle in 2017 and leaving the body in a roadside ditch. He told police the passenger was asking him for money and shot him because he feared for his safety.
His family got him released from custody pending trial by putting up 10% of his $250,000 bond, said his attorney in that case, Mark Hampton, and Warren subsequently moved to Washington state with the knowledge of his lawyer and prosecutors.
If you have a story, send it to newstip@thencbeat.com
Follow me, Gerald, on Instagram @iiamgj and Facebook @TheOfficialGeraldJackson