Police in Greenville, North Carolina, have released photos of a man they say is wanted for questioning after he was seen on surveillance footage around the time a local 22-yea-old Jayden Harrison, was murdered in the parking lot of Planet Fitness.
According to detectives, Jayden Harrison, 22, was shot in the parking lot of Planet Fitness on Thomas Langston Road shortly after midnight on July 4th. According to police, the man in the photos below was in the area of the murder at the time of Harrison's murder.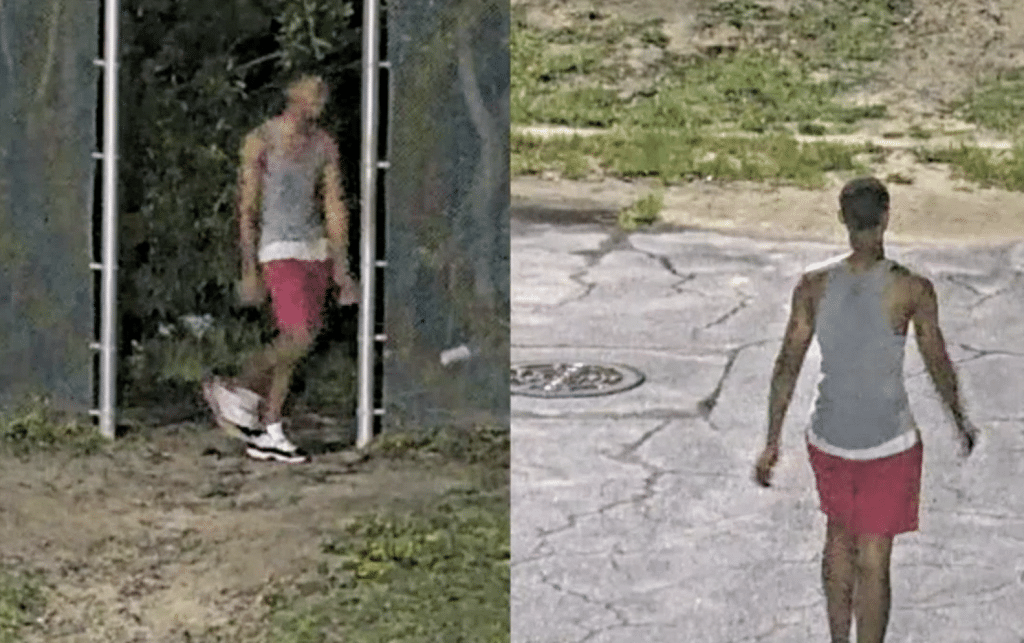 Susan Harrison, Jayden's mother, stated that her son was working a double shift at Highway 55 in Grifton on the day of his murder. He came home on his break and told her he was going straight to the gym when he got off work at 10 p.m. Susan stated that the next thing she knew, it was 5 a.m., and her doorbell had been rung.
Susan stated that they informed her that her son had just been shot at Planet Fitness. 
Despite several requests for assistance from the public, investigators say they have received little assistance.
Anyone with information on the shooting death is asked to call Crime Stoppers at (252) 758-7777. A reward of up to $2,500 is available for information that leads to an arrest.
If you have a story you think the public should know about, send it to newstip@thencbeat.com.
Follow The NC Beat on Social Media!
Instagram:@TheNorthCarolinaBeat
Facebook: @TheNorthCarolinaBeat
Twitter: @TheNCBeat
Follow me, Gerald, on Instagram @iiamgj and Facebook @TheOfficialGeraldJackson