Online threats of protests and possible violence have made a local North Carolina restaurant cancel an LGBTQ+ drag show planned for Saturday, December 10, in Sneads Ferry, North Carolina.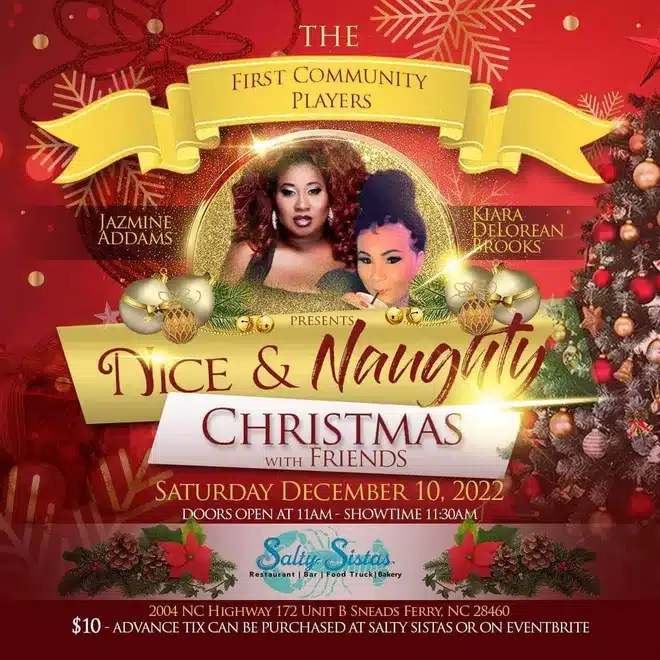 The owner of Salty Sistas Restaurant and Bakery, Jeanette Georgitis, posted a video to the restaurant's social media page saying the local authorities contacted them about postings on social media and possible threats against their LGBTQ+ Drag Show scheduled at their restaurant Saturday.
Georgitis said the FBI has been in contact with the Onslow County Sheriff's Office about threats against their event.
"We were given information that the FBI has been in contact with the Onslow County Sheriff's Office and the intel is that there may be some very real violence on Saturday," Georgitis said in the video.
Georgitis said the Onslow County Sheriff's Office did not advise them to cancel the event but was rather supportive and said the FBI and their office would be there to protect them. 
Ultimately, Georgitis said that she spoke with her general manager, and they made the decision to cancel the event. 
"This is a whole type of different violence. I cannot imagine anything happening to anyone in the community. I love this community. Today, with my general manager, we decided to cancel the event for Saturday," Georgits said.
Although local authorities told Georgits that they would be there to protect them, that still wasn't enough for the event to continue as planned.
The North Carolina Beat learned that many who planned to protest against the event were more concerned with children being invited into the adult entertainment event rather than the LGBTQ+ people themselves. 
A restaurant member told local reporters that a day after posting the event, they received a phone call about the wording of the event, and it needed to say 18 and over and no children allowed, or they would be sorry.
"The day after we posted the event, we got a phone call into the restaurant stating that if we did not change the wording on the event to where it was 18 and over and specifically say no children allowed, we would have 40 to 50 plus protesters and then, quote, 'we would be sorry,'" Kristin Neely said.
A comment under the video from one individual who acted as if they would be part of the protest said, "it would all go away" if the show was changed to 18+, to show that this event was for adults and not to "groom" children. 

Protests against this LGBTQ+ event come just six days after extreme religious groups protested an LGBTQ+ Drag Event in Moore County at the Sunrise Theater in Southern Pines, North Carolina.
WATCH THE SALTY SISTAS RESTAURANT AND BAKERY CANCELING EVENT BELOW:
If you have a story, you think the public should know about, send it to [email protected] or click HERE.
Follow me, Gerald, on Instagram @iiamgj and Facebook @TheOfficialGeraldJackson
To support The North Carolina Beat, donate by clicking HERE.
You Can't Afford To Miss A Story On The NCBEAT!
Join 1,136 other subscribers