Y'all come on up in here and look at this because this is a damn shame. I don't understand why the children always have to be the victim when grown-ass people can't work out their problems with each other. I honestly feel like if you take a child's life, yours should be taken too, PERIOD!
An unfit New Orleans mother was arrested Sunday morning after she allegedly stabbed two of her children, killing her 4-year-old daughter, Paris Roberts. The woman's 2-year-old son lived, but he is in the hospital in critical condition. The stabbings happened around 11:15 in the 3100 block of Law Street, near Louisia Street, according to WWLTV.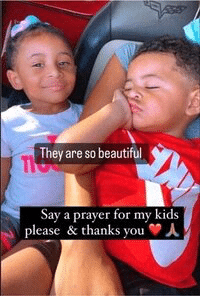 In a disturbing now-deleted video posted to Instagram, the mother, 31-year-old Janee Pedescleaux, had blood dripping down her chest, saying, "I'm done. My children are dead. I'm done. I'm done with life." The video was taken moments after the stabbing. Later in the video, Pedescleaux says, "It's all Jermaine's fault."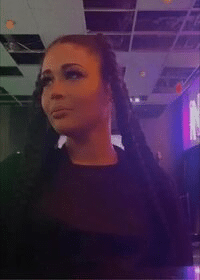 According to court documents, Jermaine Roberts is the father of the two children and has been in a legal battle over the custody of their children, seeking joint custody that would allow him to see the children on the weekends.
Records said that Roberts sued Pedescleaux, claiming that Pedescleaux was not letting him see the children and that she was "not stable or providing a healthy environment for the kids."
WATCH VIDEO MOTHER MADE AFTER STABBING HER CHILDREN:
GRAPHIC: VIEWER DISCRETION IS ADVISED!
Police arrested Pedescleaux for second-degree murder, attempted murder and second-degree cruelty to a juvenile. 
Not all women, but it's sad that some women hate being moms if a man is not present. 
If you have a story the public should know about, send it to [email protected]
Follow me on IG @ItsGJTheCEO and Facebook @TheOfficialGeraldJackson