The Fayetteville Police Department shot and killed a woman Friday night in Fayetteville, North Carolina in the 2300 Block of Colgate Drive, a residential neighborhood after there was a report of four men attempting to break-in to her home.
Some question whether or not Fayetteville Police Department tried to deescalate the situation, since Assistant Police Chief James Nolette said they tried in a press conference shortly after the incident.
According to police, on Friday, July 1, around 9:00 p.m. officers responded to the 2300 Block of Colgate Drive and made contact with 22-year-old Jada Johnson. Police say after speaking with Johnson for 30 minutes and concluded that there was no evidence of a break-in as reported, the woman (Johnson) pulled out a gun and threatened to harm herself. Police say they pleaded with the woman (Johnson) to put the gun down and they spent an hour trying to de-escalate the situation. Not being able to convince Johnson to put down the gun, they tried to take it from her, which eventually led to a struggle on the ground, in which Johnson was fatally shot.
What is concerning is that police say they spent an hour trying to get Johnson to put down the gun by "talking to her" but for an entire hour, Johnson didn't shoot anyone, herself or pose a threat that would have required officers to act in less than a second. For an hour, the Fayetteville Police Department had ample time to engage mental health professionals to come and speak with Johnson, but instead, they acted as "mental health experts", turned judge, jury, and executioners. Nevertheless, why was she not tased? She would still be here today, if the police were really de-escalating the situation, as they claim.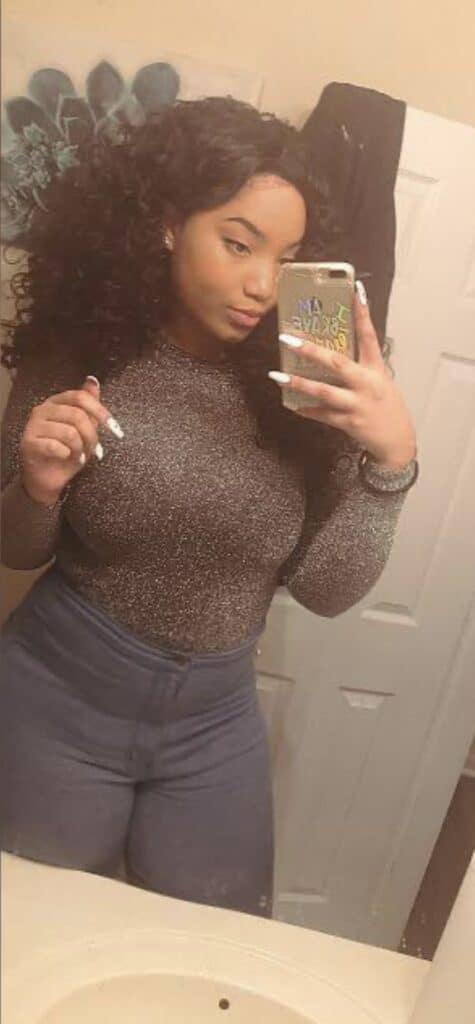 Kathy Greggs, Co-Founder/President of Fayetteville Police Accountability (PACT) say their organization has been advocating for unarmed crisis intervention certification of all officers since Timothy Smith in 2018.
Fayetteville PACT sent FPD and CCSO a resolution to respond to mental health crisis, Greggs said. Cases like Gerald Atkinson 2017, who called 911 for suicide assistance is currently suing FPD for wrongful conviction and wrongful arrest, spent 11 months in Cumberland County Jail.
Another case Greggs mentioned was the case of Joshua Oxendine, who was killed by the Fayetteville Police Department in September 2019.
Joshua Oxendine was killed by FPD in September 2019, as he was also experiencing a mental health situation. Yet we still have no transparency nor accountability from our Police Department, even with resolutions being presented, Greggs said.
The Fayetteville Police Department has been so corrupt in cases trying to cover themselves that they've even edited body cam videos or turning their body cameras off.
Why must we continue to see deaths? Why does the family have to keep suffering from the professionals that the citizens pay their salary for training and education, Greggs said. Governor Cooper Task Force also has recommended unarmed crisis response.
Why is it that the Fayetteville Police Department continues to kill at the rate they do, especially people that only need professional help? According to policescorecard.org, Fayetteville Police Department from 2013 to 2021, has killed 10 people which is a higher rate than 81% of US Police Departments.
Fayetteville PACT is deeply saddened by the lost of Jada Johnson from the hands of FPD, Greggs said.
During a press conference hours after the shooting early Saturday morning, Nolette did not say exactly what happened during the struggle that led to Johnson's death. It is unknown how many times she was shot, if she had the gun in her hands when she was shot, or if she was aiming a weapon at the officers during the struggle. We do know that the Fayetteville Police Department has a history of criminalizing and blaming dead victims while defending their corrupt officers.
The officer who fired the weapon has not been identified and has been placed on administrative leave, and the North Carolina State Bureau of Investigation has been called in to investigate the shooting.
If You Have A Story The Public Should Know About, Email Us At [email protected]. If you like reading The NC Beat, please support our work by clicking HERE.