Chileeeeeeeeeee say it ain't so and it dame sure is.
Wordddddddd on the Curb…..three fools who thought it was safe for them to walk the streets of Carolina after what they did to the world's best friend, Shanquella Robinson, was spotted out at Electric Tequilla in Greensboro, North Carolina, Wednesday night and got hands put on them.
We knew it wouldn't be long before Alysse Hyatt, Wenter Donovan, and Daejhanae Jackson got scratched up, and from what the streets say, "it's just the beginning."
At first The North Carolina Beat struggled with this video as far as releasing it but after we watched and watched and watched and watched, we were able to make out at least two members of the Cabo 6 in the video getting whooped not only that but people who were there and witnessed it told The North Carolina Beat that Hyatt, Donovan, and Jackson were the one's in the video getting beat down from amazing grace to a floating opportunity.
LOOK AT PHOTO BELOW:
In a still shot, you will see DaeJhanae Jackson in a blue shirt, ripped blue jean shorts, or whatever that bullshit she got on.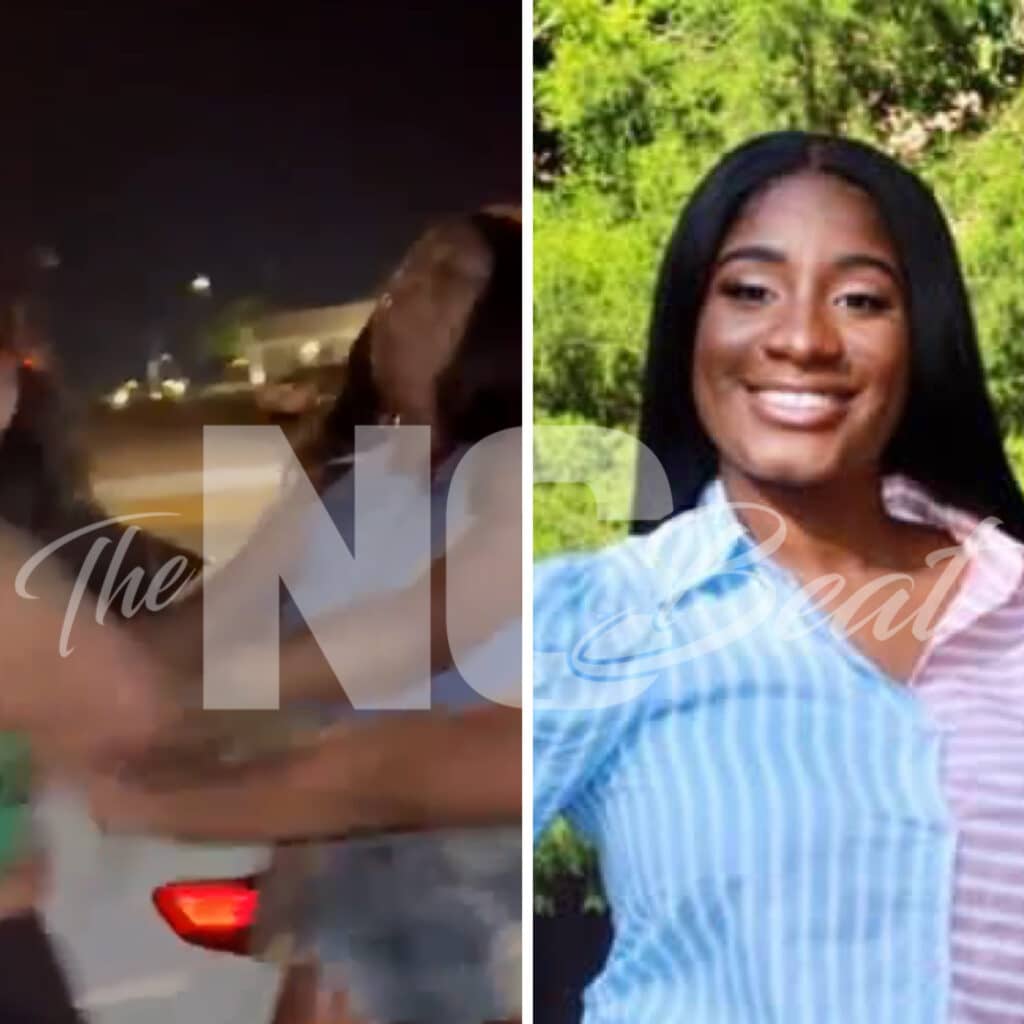 We initially reported that the lady in this white outfit with leaves on it was Wenter Donovan, and it is not. The person is Joya Alise, the friend of DaeJhanae, Wenter, and Alysse.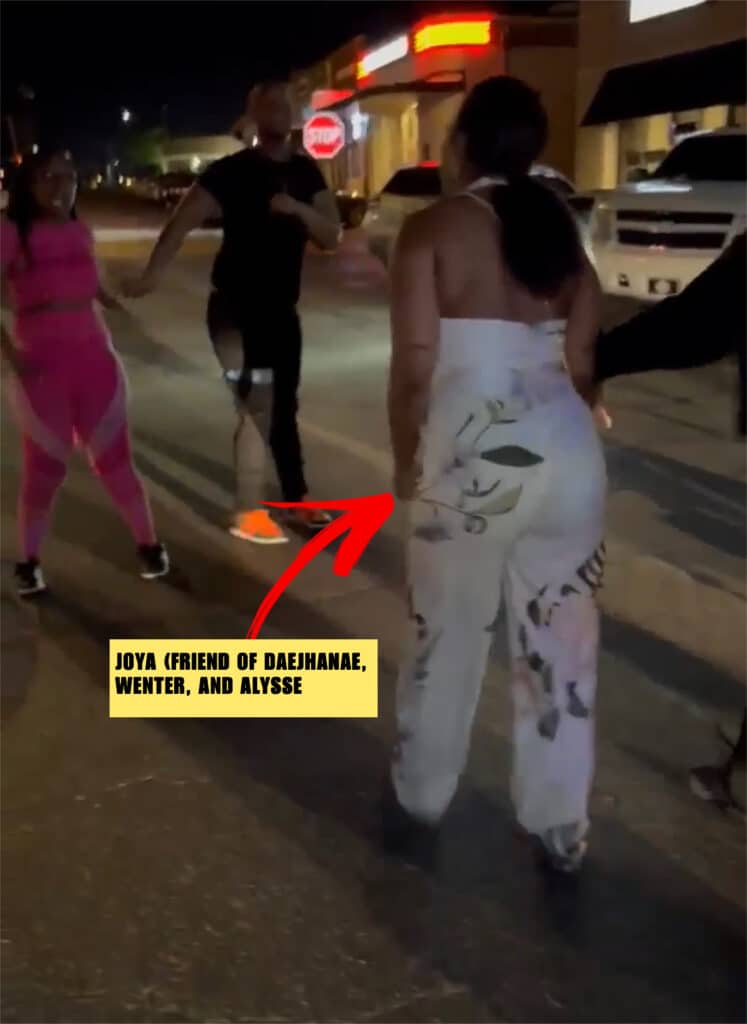 Here's a photo of her after a graduation ceremony Wednesday.
We have been unable to identify Wenter in the video but eyewitnesses say she was there.
We know Alysse Hyatt and Daejhanae Jackson were there and got beat up.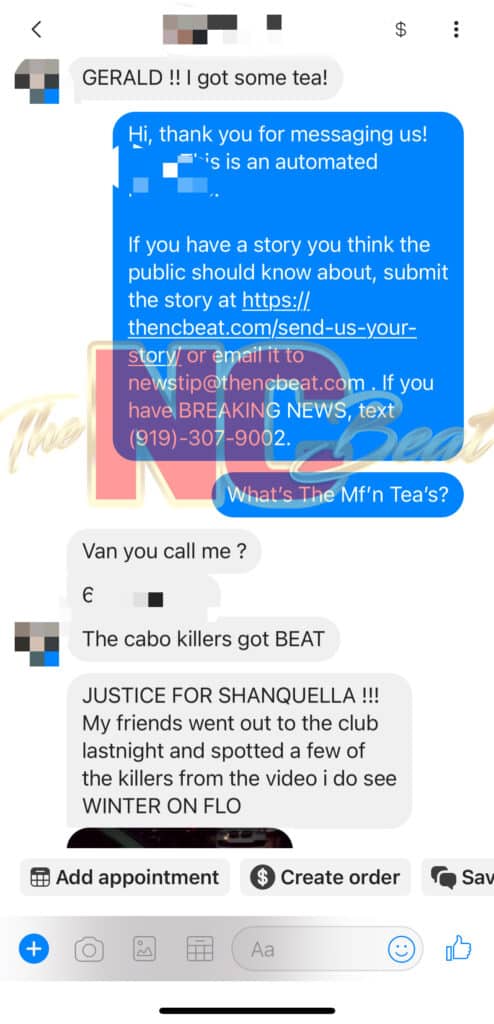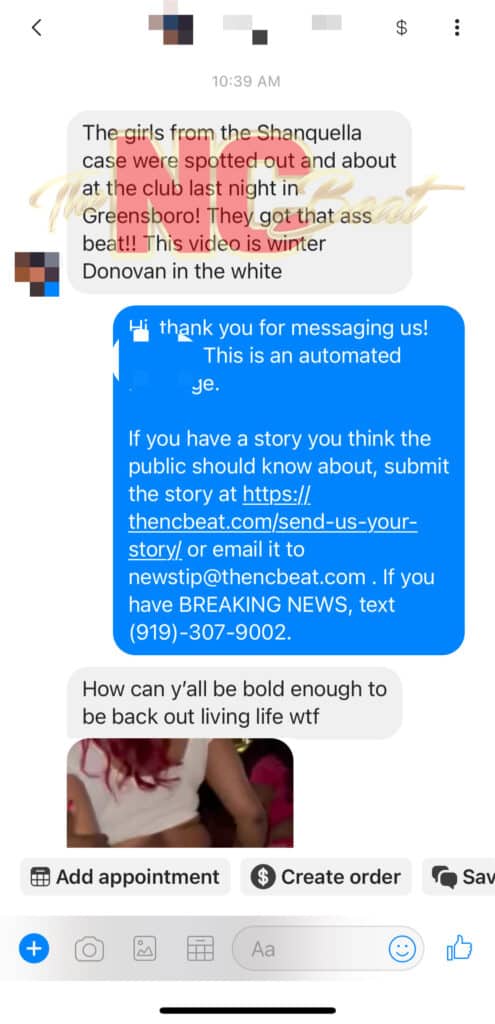 According to a source involved in the fight, she and her friends were inside Electric Tequilla Wednesday night when a woman they recognized as DaeJhanae Jackson asked if one of her friends was recording her. The woman said she told Hyatt, "No." After Hyatt walked away, the woman said her friend asked her who was that, and she told her it was "the girls who did that shit to Shanquella."
The woman said after the bar closed, the members of the Cabo 6 kept saying shit, so she and others went to their asses.
WATCH THE VIDEO BELOW:
On October 29, 2022, Shanquella Robinson was brutally murdered after a video of DaeJhanae Jackson brutally assaulting Robinson.DaeJhanae Jackson, Alysse Hyatt, Wenter Donovan, Malik Dyer, Khalil Cooke, and Nazeer Wiggins returned to North Carolina, saying Robinson had died from alcohol poisoning. However, an autopsy by the Mexican authorities later revealed that Robinson had been beaten to death.
The autopsy said Robinson had a severed spinal cord and a broken neck. However, the United States also conducted an autopsy on Robinson and claimed they could not determine her cause of death.
On April 12, 2023, the FBI in Charlotte concluded that no charges would be filed in Robinson's death because the United States could not determine a cause of death.
A Rally For Shanquella will be held on next Friday, May 19th, 2023 in Washington DC at 633 Pennsylvania Avenue NW (Outside Courtyard)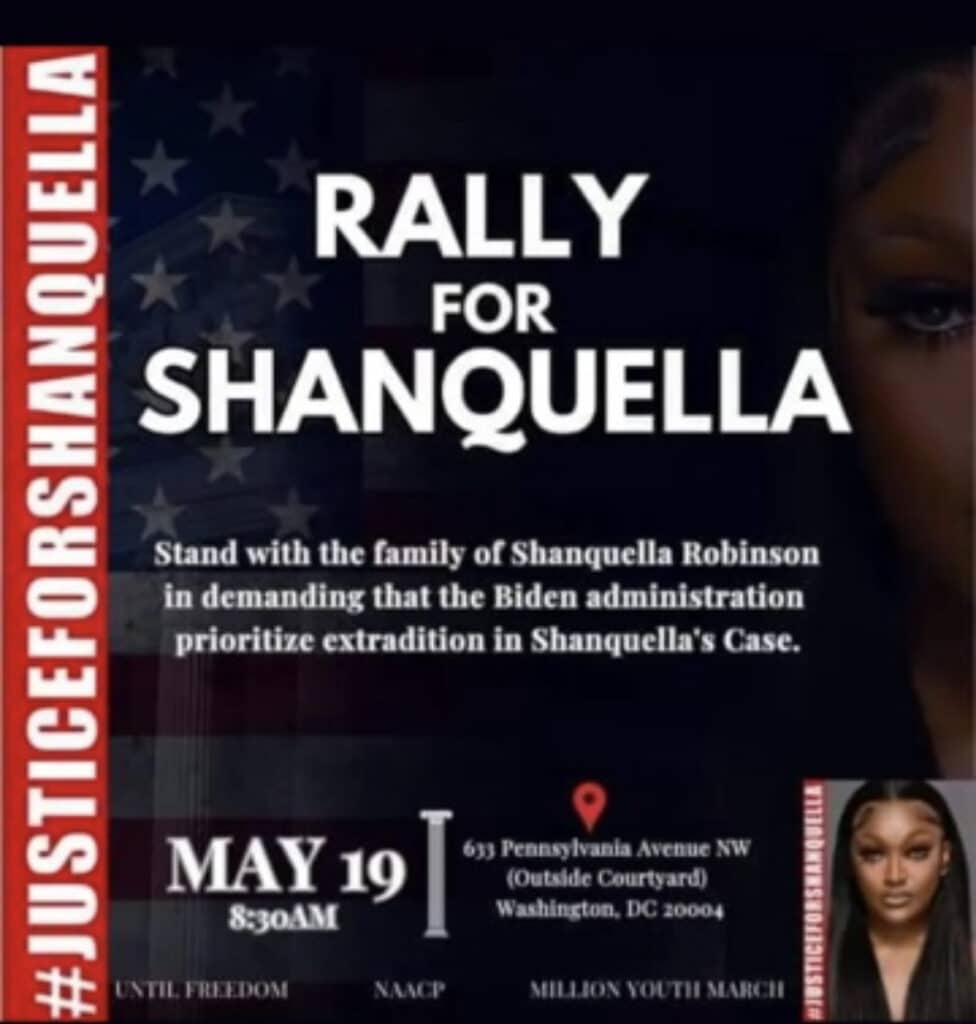 If you have a story, send it to newstip@thencbeat.com
Follow me, Gerald, on Instagram @iiamgj and Facebook @TheOfficialGeraldJackson