A fight on social media Monday in Montgomery, Alabama, (The Gump) concluded with a girl being thrown off a car and another stabbed.
On Monday around 6:30 p.m., an altercation at the Circle K located at 1024 Ann St between a group of girls escalated when one girl jumped on the hood of the car before the car sped off at high speeds, throwing a girl off its hood.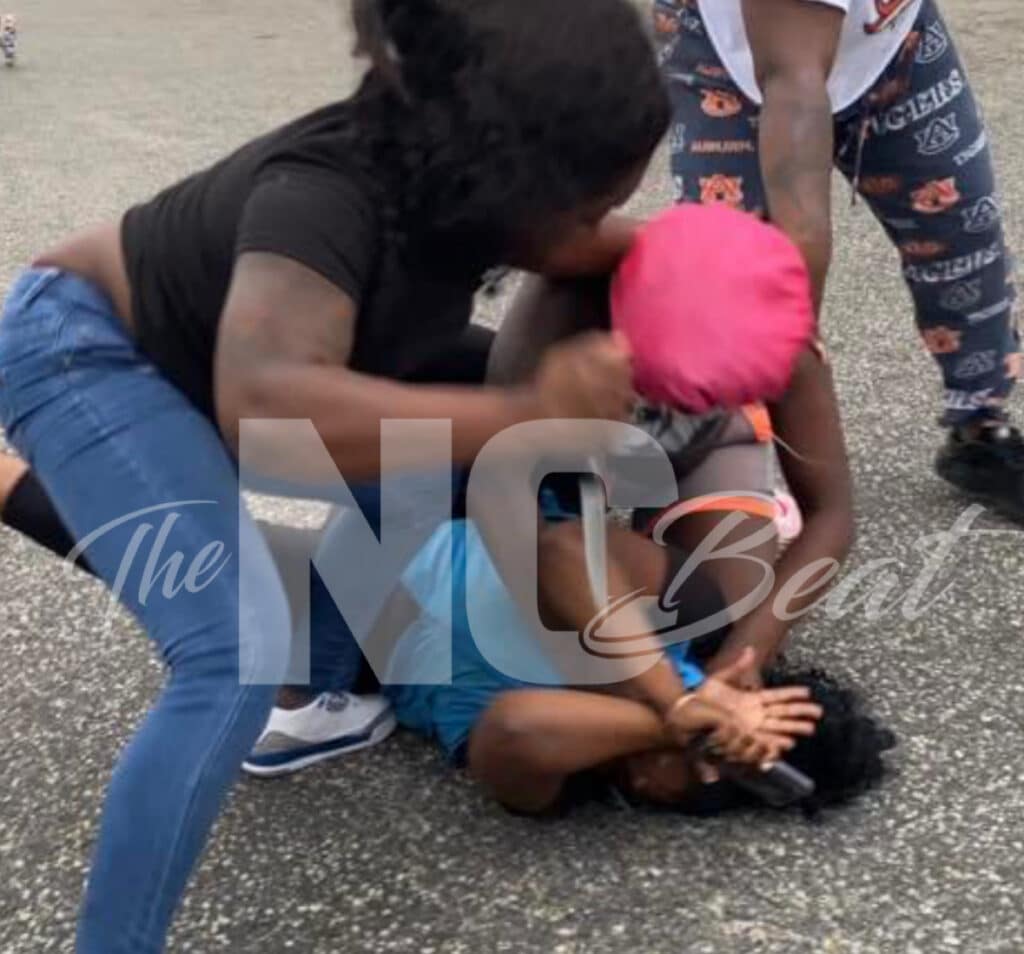 After the girl who had not yet been identified was thrown off, she didn't move.
Another girl, wearing a Walmart uniform, was running towards the girl on the ground who had just been thrown from a car hood when she was snuck, attacked by two other females, and stabbed.
The North Carolina Beat has obtained a video showing a girl being thrown off the hood and a woman being stabbed, including the girl filming this incident, who then panned the camera away.
WATCH VIDEO BELOW:
In a aftermath video, you can see the girl who had the Walmart uniform on, severely bleeding from her face, where it appeared she was stabbed.
WATCH VIDEO BELOW:
Montgomery police said they have a woman described as a "person of interest" in their custody for questioning.
The woman's name or any involved have not been identified as of now and police say the two women injured is expected to be okay.
If you have a story you think the public should know about, send it to [email protected]
Follow me, Gerald, on Instagram @iiamgj and Facebook @TheOfficialGeraldJackson