Chileeeeeeee, we all know now where not to get any facials, and that's Diamond Facez Skin Bar in Atlanta where some hood esthetician is the owner.
Neyo White told The North Carolina Beat last Friday that he won his lawsuit against the owner, trans-woman Shamari-Rene Cherry, who, in February 2022, used a chemical peel on him that left his face with second-degree burns.
White said he had a hearing last Thursday in court related to this incident, and the judge ruled in his favor.
I had a hearing in court yesterday and after the hearing in court, the judge ruled in my favor. I won the lawsuit and she has to pay me for damages, White said.
White said his lawsuit was filed for $500,00.
In February 2022, White went viral on TikTok after describing his experience at the Diamond Facez Skin Bar. White said he had previously visited the establishment for milder treatments. However, during the chemical peel treatment, White said he began feeling an intense burning sensation all over his face and told Cherry it was discomforting.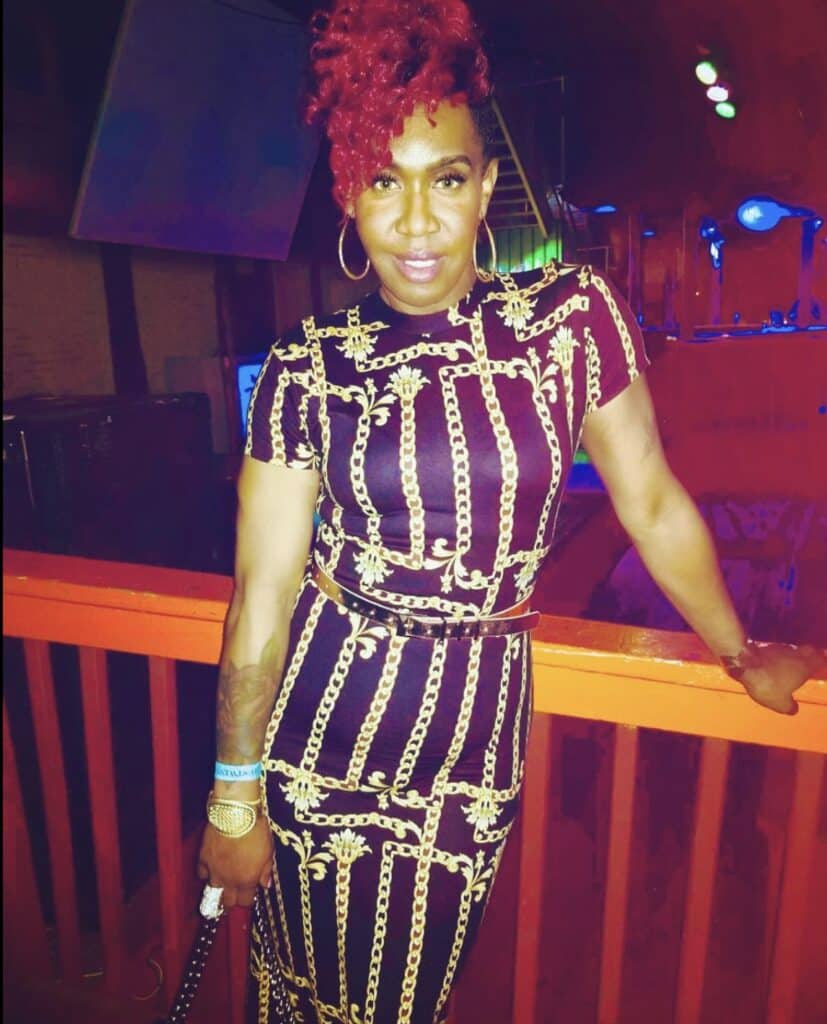 But Cherry's lying tale insisted that it was normal.
White said after Cherry finished, his face was white and gray.
When White got home, he said the spots were getting darker and darker.
According to White, Cherry had refused to refund his money or take responsibility for the incident.
White filed a lawsuit against Cherry and her business, Diamond Facez Skin Bar, LLC, on March 29, 2022.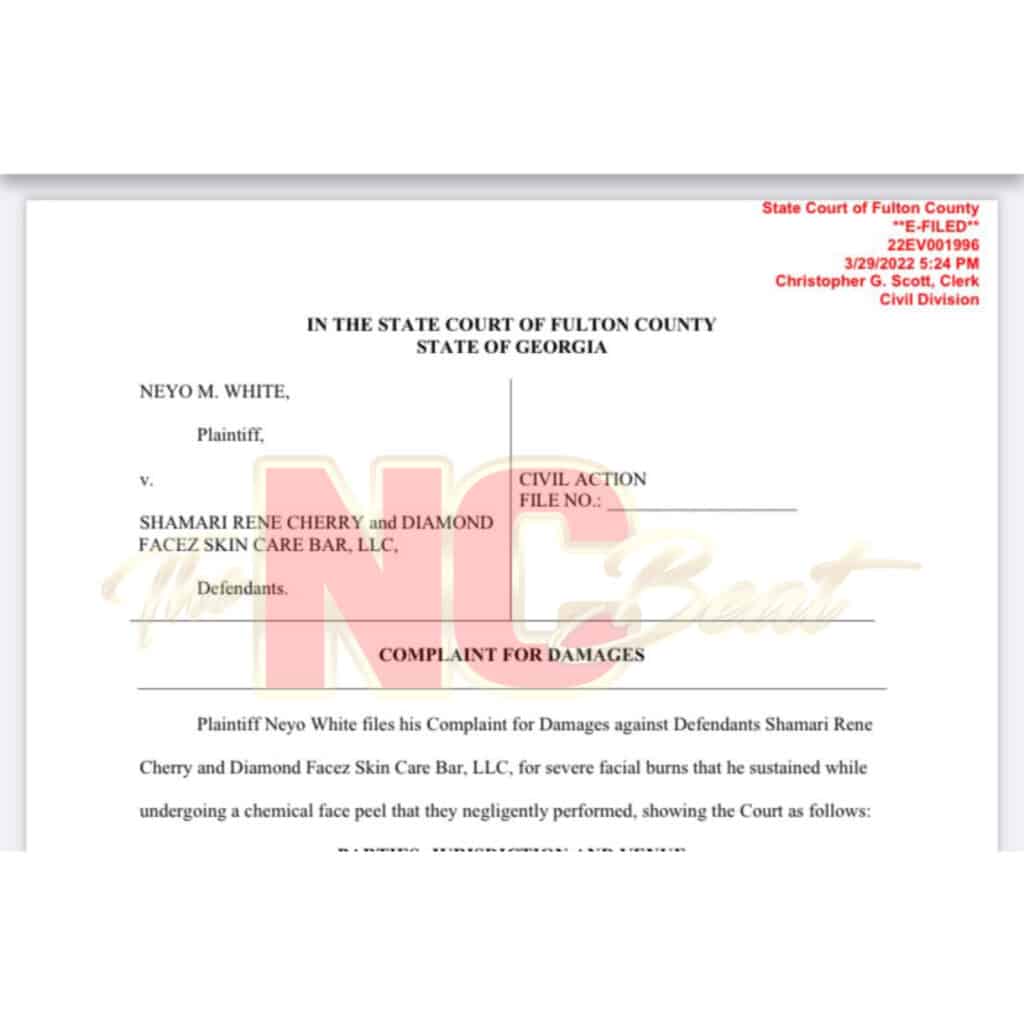 According to White, Cherry never had medical liability insurance or a license to operate.
In her defense, Cherry said she warned White about the healing process and that he would need to give it some time to "work its magic."
Cherry then blamed White, claiming he didn't "trust the process."
White said his attorneys have not yet filed a judgement against Cherry but the next court date is scheduled for June 20, 2023.
Now, Cherry and her soon-to-be out of business, business will have to pay up BIG TIME!
If you have a story you think the public should know about, send it to newstip@thencbeat.com
Follow me, Gerald, on Instagram @iiamgj and Facebook @TheOfficialGeraldJackson