Whew, family is something else.
This is a very sad story coming out of Milwaukee, Wisconsin.
Two sisters who have been having problems with each other for some time brought it to a head on April 26, when 34-year-old Kiara Gaines stabbed her 35-year-old flesh and blood sister Tessa Gaines, leaving her dead on the front porch.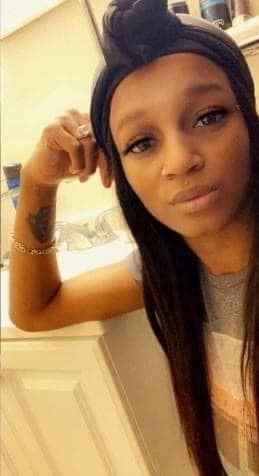 People in Milwaukee who knows the sisters say they were extremely close and were always with each other.
Prosecutors said this murder was simple. Kiara opened her door to her sister and immediately stabbed her. An autopsy revealed that Tessa had stabbed wounds to her left lung and heart.
Police said Kiara used an eight-inch blade to commit the murder.
Neighbors say the two sisters had been living together for nearly two months and "beefing."
Prosecutors said that Tessa first arrived that day and started arguing with another family member on the porch moments before her sister, Kiara, stabbed her with a kitchen knife.
Devere Depp, a brother of Tessa and Kiara, hinted that the two sisters have always been having issues, and he's tried to be the mediator, but it wasn't working.
READ HIS POST BELOW: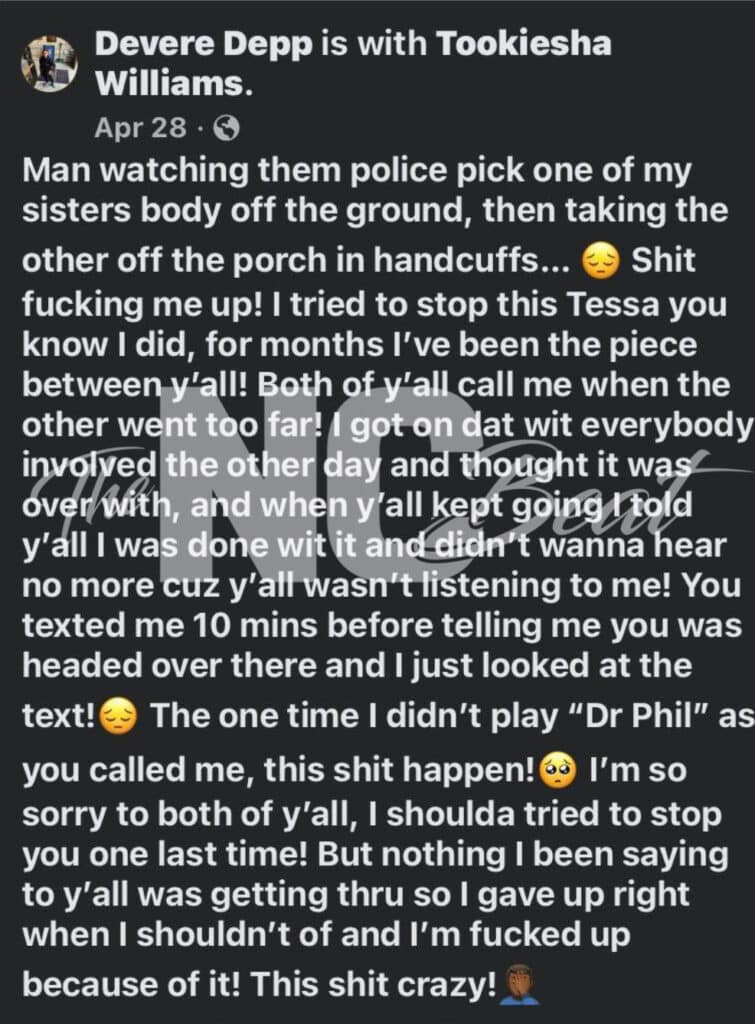 At a recent court hearing, Kiara's attorney argued to the judge during a bond motion that his client suffers from postpartum depression and would be admitted for mental health treatment the day after the incident occurred.
Kiara remains in jail.
If you have a story you think the public should know about, send it to [email protected]
Follow me, Gerald, on Instagram @iiamgj and Facebook @TheOfficialGeraldJackson