Authorities in Florida say they arrested a 17-year-old mother after she allegedly killed her 9-month-old son by mixing his formula with fentanyl.
Officials say an autopsy revealed that the child had enough fentanyl to kill ten people. Police say the child was found unresponsive at a home in Callahan on June 26. Upon arrival, deputies tried to save the baby with CPR, but he later died at a hospital in Jacksonville, according to Nassau County Sheriff Bill Leeper.
In a press conference Wednesday, investigators say the 17-year-old mother initially told them that she didn't know what happened and then changed her story during interrogations. According to investigators, the mother told them she was tired and wanted to nap. She confessed to investigators and told them that she filled her son's bottle with formulae and what she thought was cocaine, but it was later determined to be fentanyl.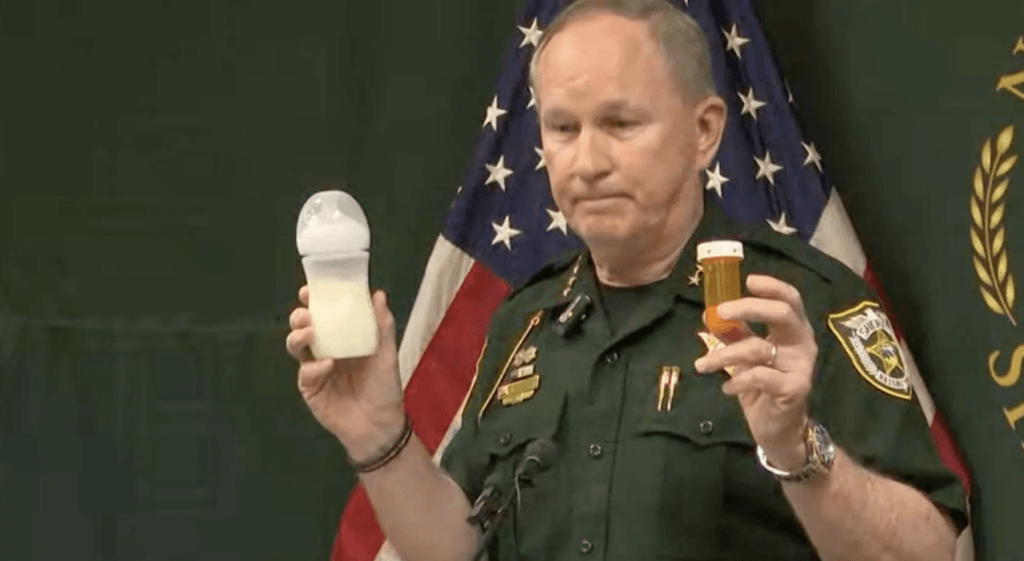 Sheriff Leeper was upset during his press conference as he informed his community of what happened to a small child in their community at the hands of his mother.
Who does that? What mother would do that? That's not normal. It is sick. It's beyond my imagination why a mother would do that to her child, Leeper said at a press conference.  no one should lose their life to this terrible deadly drug, especially an INNOCENT baby.
Officials say they are not releasing the teen mother's name but she is charged with aggravated manslaughter and possession of a controlled substance.
The case remains under investigation by the Nassau County Sheriff's Office and the Florida Department of Children and Families.
If you have a story you think the public should know about, send it to newstip@thencbeat.com.
Follow me, Gerald, on Instagram @iiamgj and Facebook @TheOfficialGeraldJackson