Word On The Curb if you've ever eaten dessert at "Top That Dessert Bar" in Lumberton, NC, then you may have eaten some mold too.
However, one customer could spot it, take photos, and post it on social media for the world to see.
Many have said that Top That Dessert Bar has good desserts despite the mold in one of their products, but you know what they say? Good food does come from a DIRTY KITCHEN, chileeeee.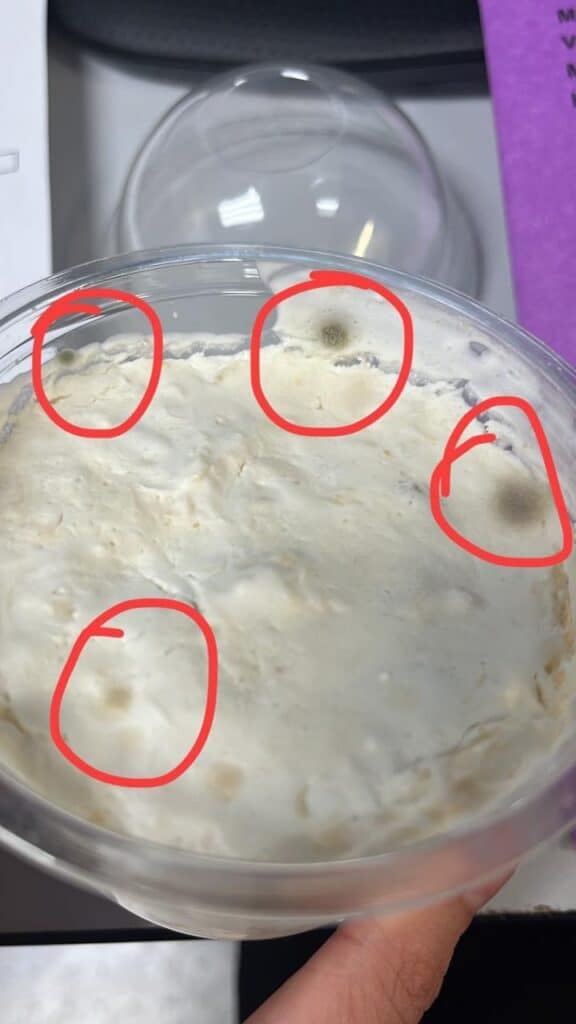 Amber Johnson, who posted a photo of the mold, said that others also found mold in their products from Top That Dessert Bar.
READ HER POST BELOW:
"I would love to spread the word about the hazardous products he is selling and how he feels about the people in his community," Johnson said. "His arrogance and unprofessionalism is absurd, and anyone who does future business with him should be aware of the type of person he is."
Justin Blake, the dessert bar owner who wants us to believe he's a millionaire, was upset about the social media post about his desserts and refused to apologize or issue a professional statement to those who may have seen the photo. Instead, he boasted about making "millions" off one of the "poorest counties" in North Carolina, referring to Lumberton, and then called the customer who posted his molded products a hoe.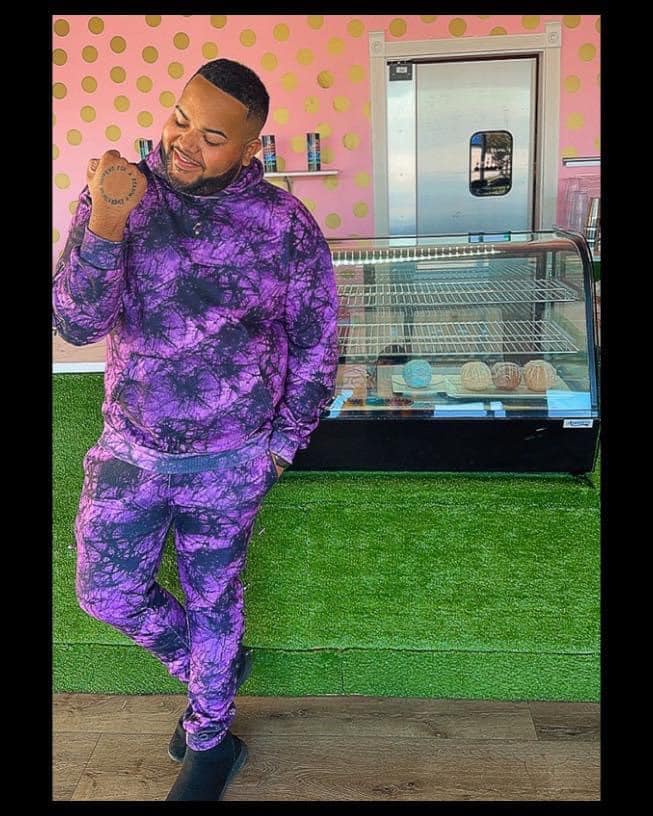 HERE IS A SCREENSHOT OF THE NOW-DELETED POST BY BLAKE BELOW: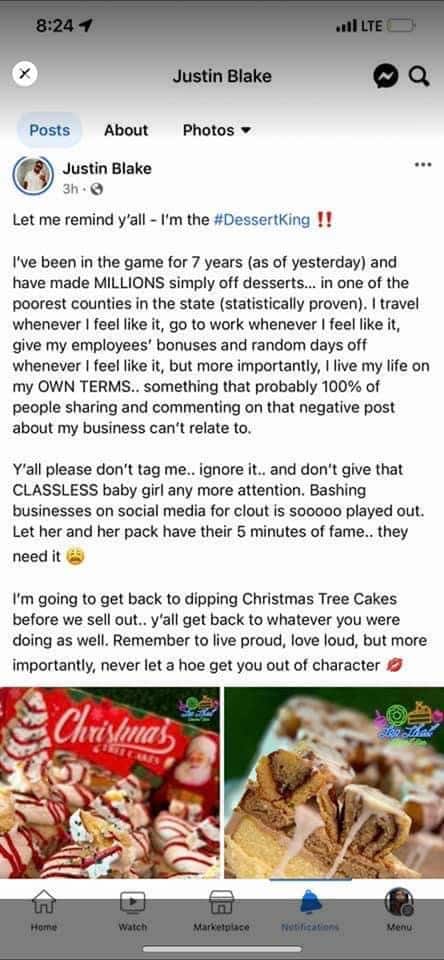 The North Carolina Beat reached out to Blake for comment, and he stated that he did not wish to comment further on the incident due to him already releasing a public statement but did not refer us to his public statement.
We received a photo from another customer who had mold on one of their Top That Dessert Bar deserts. 
LOOK AT THE PHOTO BELOW: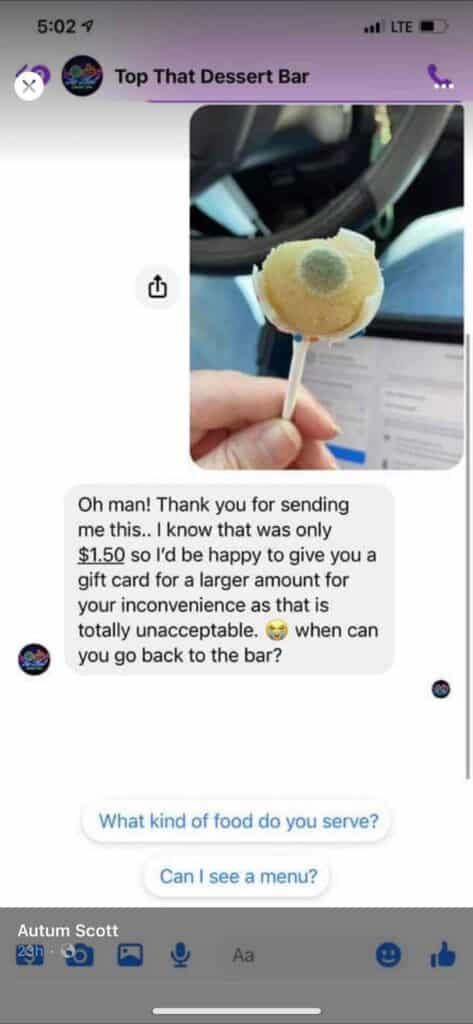 Be careful eating at "Top That With Mold Dessert Bar"; don't get sick. Hopefully, with the "millions" Blake wants us to believe he has, he'll throw away the bad desserts and make some fresh, and safe ones.
If you have a story, send it to newstip@thencbeat.com
Follow me, Gerald, on Instagram @iiamgj and Facebook @TheOfficialGeraldJackson
You Can't Afford To Miss A Story On The NCBEAT!