A Louisiana pastor tried to execute his wife in front of their three children inside a hotel in Mississippi on Wednesday before turning the gun on himself.
Police identified the pastor as 25-year-old Danny Prenell Jr, the senior pastor at Bright Morning Star Missionary Baptist Church in Pineville, Louisiana. Danny's wife has been identified as 27-year-old Gabby Prenell. The couple share three kids.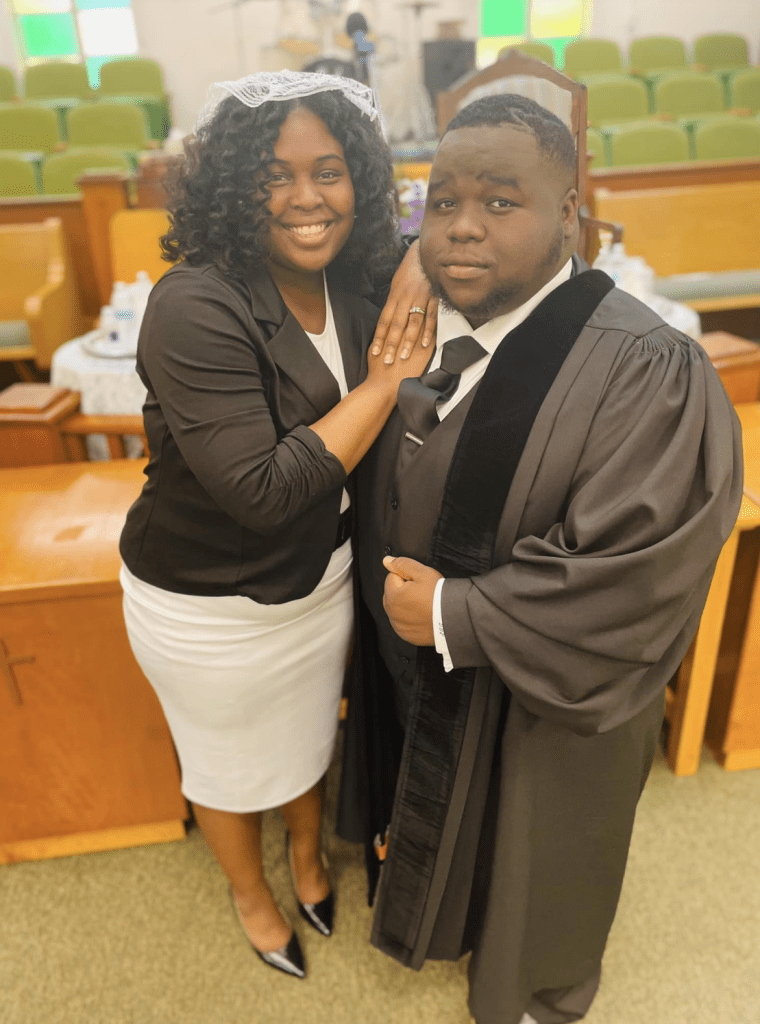 Moments before Danny shot his wife, he posted a photo of him, her, and their three kids to Facebook with the caption: 'I may not be a perfect man, but I'll always be a family man.' It is unclear what led Danny to shoot his wife, Gabby. Photos obtained by local media in McComb, Mississippi, show a bloody scene.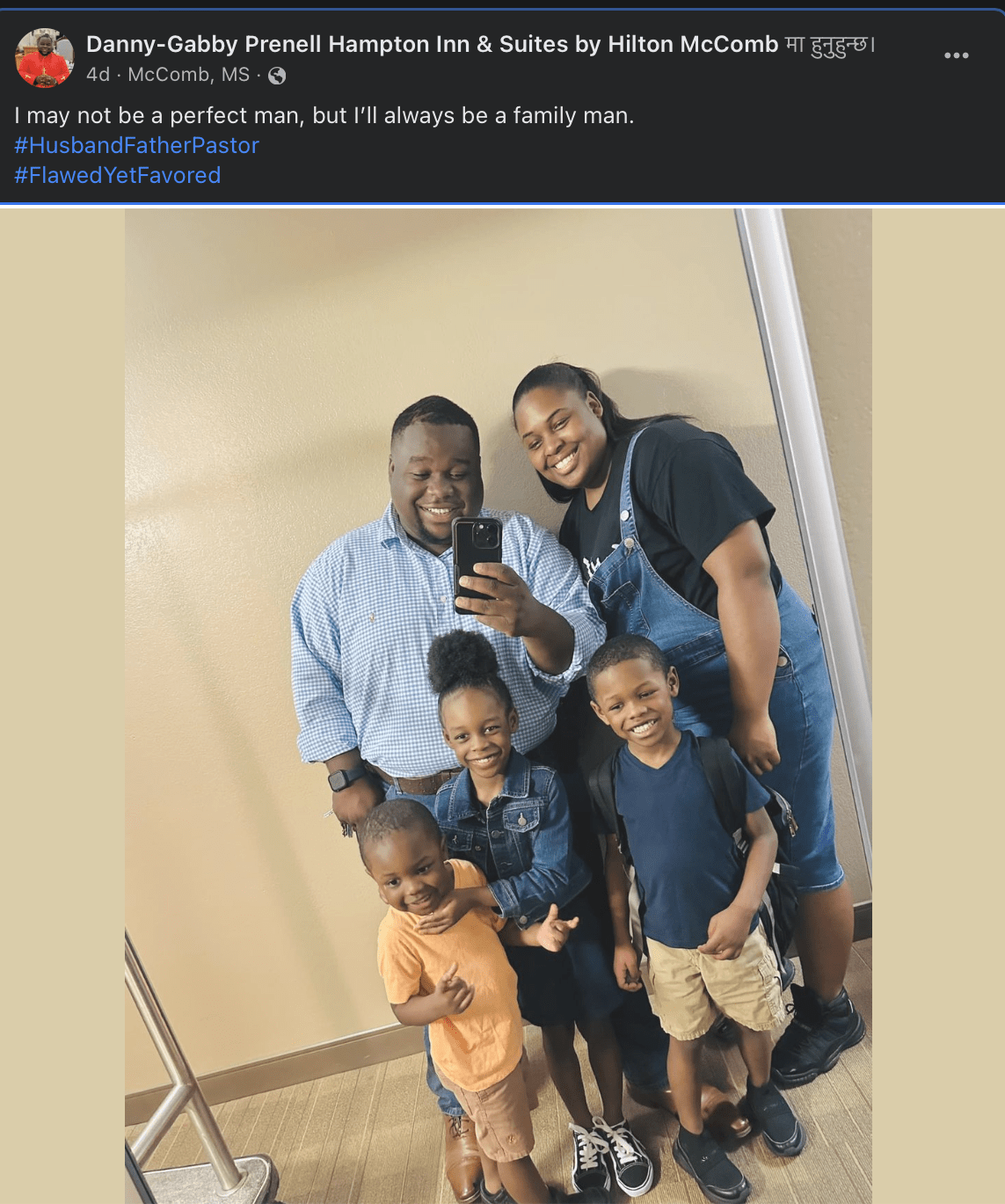 Police said the shooting happened around 3:30 a.m. at the Hampton Inn on Cheyenne Drive off Interstate 55. Danny is alleged to have shot his wife twice and then himself. After the shooting, both Danny and Gabby were rushed to the University of Mississippi Medical Center.
The Enterprise-Journal uploaded photos from the crime scene that showed blood-stained floors near the elevators inside the hotel lobby.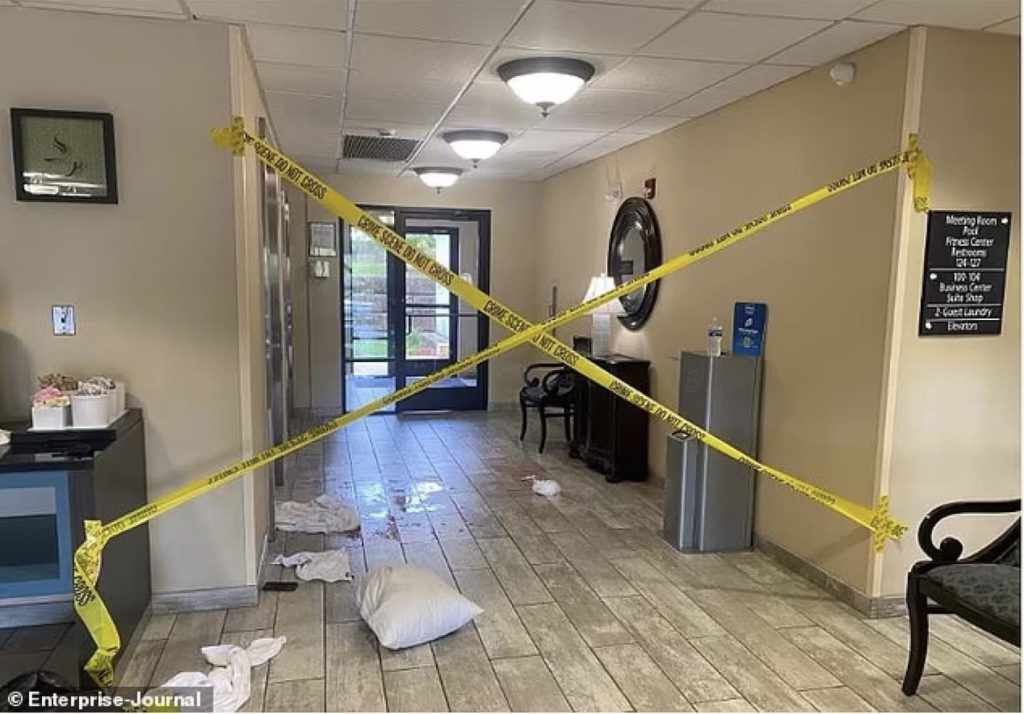 According to Facebook, Danny was a former Rapides Parish Sheriff's Office deputy. Friends and family say Danny is a good man, but this recent alleged incident doesn't reflect that. It is unclear what the medical status is of Gabby and Danny.
No new information has been released about this horrific shooting. Police say the couple's three children are in the custody of child protective services. 
If you have a story you think the public should know about, send it to newstip@thencbeat.com.
Follow me, Gerald, on Instagram @iiamgj and Facebook @TheOfficialGeraldJackson