A Jacksonville, North Carolina restaurant has closed it's doors permanently, according to former co-worker.
Chuy's, known for it's delicious Tex-Mex food in Onslow County has closed it's doors due to the Coronavirus.
Amy Moore, who posted the news on Facebook Monday, said that it was "because of everything going on."
She said Chuy's changed her life forever, helping her find herself again.
This restaurant helped me find myself again: and gain much needed confidence in myself. I met some amazing people; and made lifelong friendships. My heart hurts for my fellow coworkers left without jobs: and for all of the memories made here. Thank you for it all, she said.
Let's pray for our local businesses and if you know Amy, give her your love.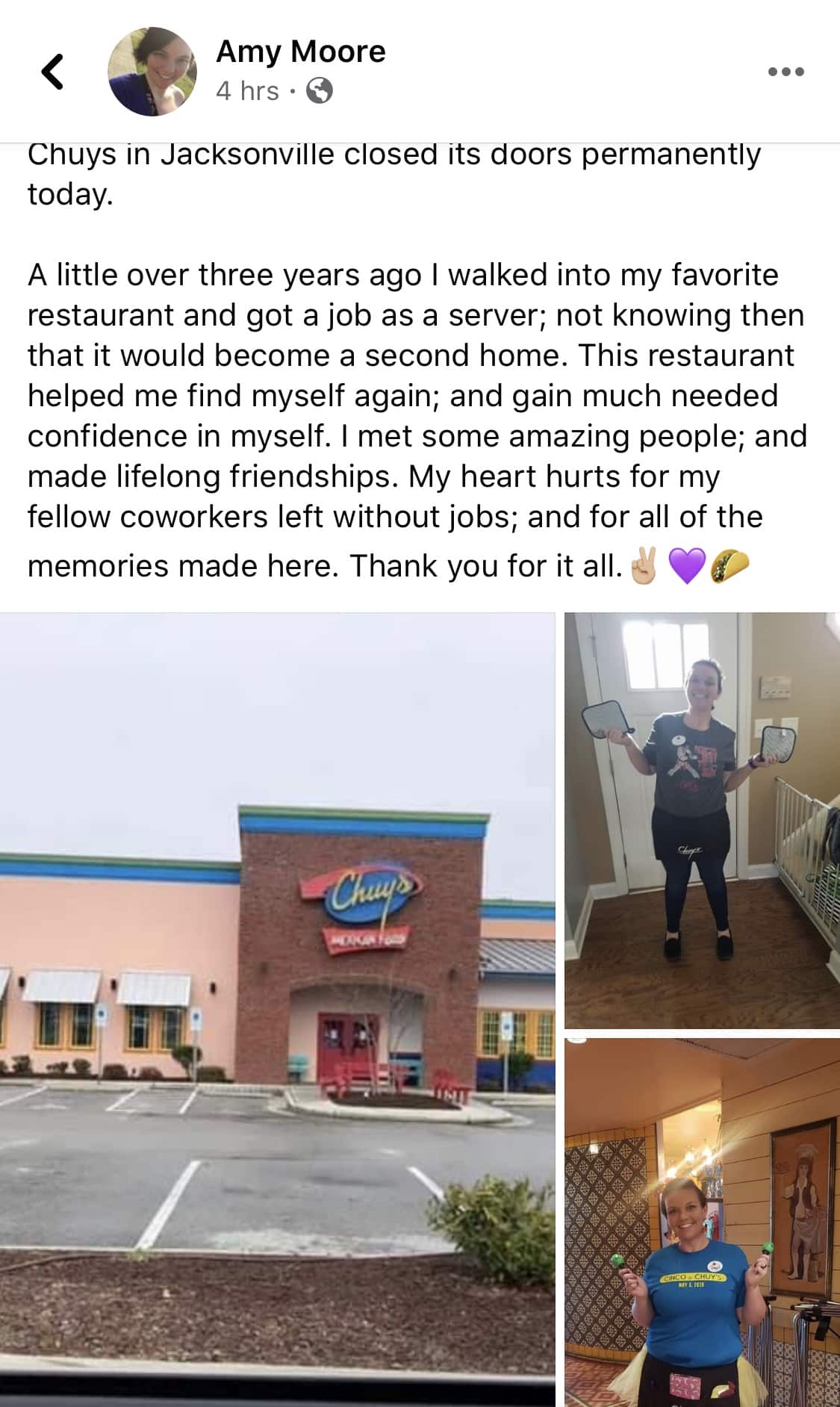 Stay strong to all of those at Chuy's.