The one and only Anita Baker are online using her Twitter fingers to clap back at Babyface fans who dragged her from an amazing grace to a floating opportunity after he couldn't perform at one of their tour stops.
The two legends are currently on tour together, and a few weeks back, Babyface went on Instagram and told his fans who came to see him at the Prudential Center in New Jersey that Baker wouldn't allow him to perform.
READ POST BELOW: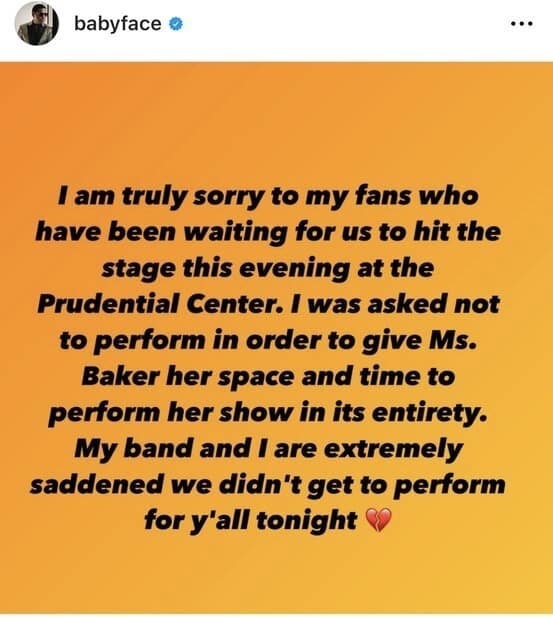 Rumor has it that the show started late, so Anita's team allegedly cut Babyface performance so she could perform her full show.
Fans immediately rushed to social media to drag Baker, claiming she has done other artists such as Luther Vandross and Maxwell the same.
On Tuesday, Baker went to Twitter to announce that because of threats and harassment made by "Kenny's Crazies"–Baker calls them, she decided to kick Babyface off the tour.
After silently, enduring cyber bulling/verbal abuse and threats of violence from the fan base of our special guest/support act. In the interest of personal safety. I will continue, the songstress tour, alone.
READ POST BELOW:
Baker doesn't understand that Babyface has nothing to do with what his fans are saying in the comments, and we highly doubt he agrees with any violence towards Baker.
Over the last few days, Baker has been having a nervous breakdown by posting on Twitter, claiming Babyface "hates" Beyonce and claiming he is upset "because he can't take over this tour." Baker also went on to claim that Babyface is acting like a white man towards her.
READ POST BELOW: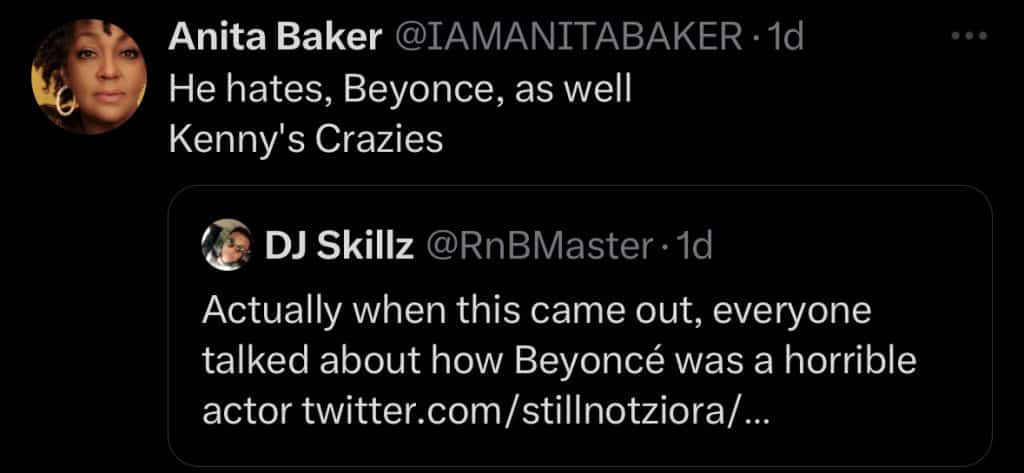 Fans also didn't like when Baker called Babyface a "supporting act" on her tour, being that Babyface is a legend himself.
Hopefully, Baker will stay out of the comments and focus on providing her fans with the best shows on her tour.
Baker claimed she asked Babyface to help her stop the harassment, but how was he gon do that? All he can do is tell them to stop bothering her, but that doesn't mean they will. We guess it would be his "effort" for her.
READ POST: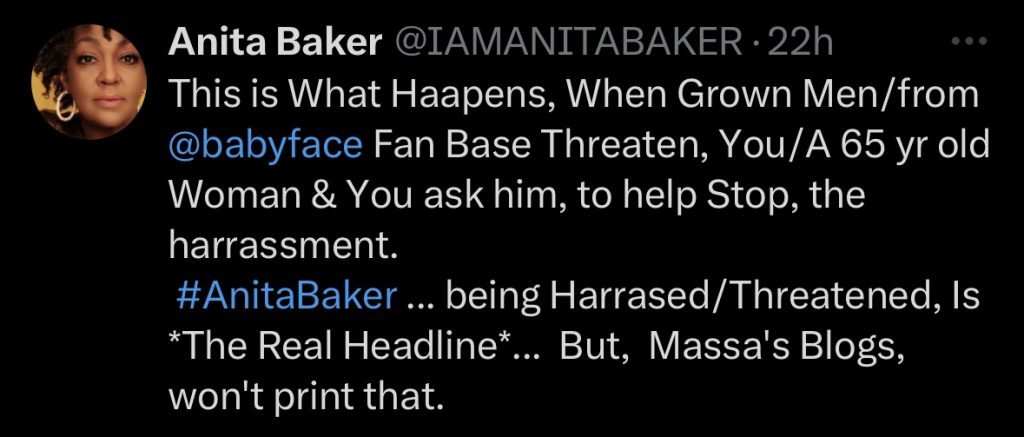 If you have a story you think the public should know about, send it to newstip@thencbeat.com.
Follow me, Gerald, on Instagram @iiamgj and Facebook @TheOfficialGeraldJackson