Send me your story to gjackson@thencbeat.com 
Three Marines on New River Air Station in Jacksonville has tested positive for COVID-19, according to sources.
Sources told The North Carolina Beat Sunday that the three men belong to Unit VMM-162.
The Air Station has yet to confirm these cases as of Sunday, but one Sergeant in the unit says a Master Guns, Airframer, and Flightliner all are positive and they have been told to quarantine.
The Marines first learned of their positive results Friday, according to sources.
The wife of the Sergeant in Unit VMM-162 confirmed the cases in text, read them below: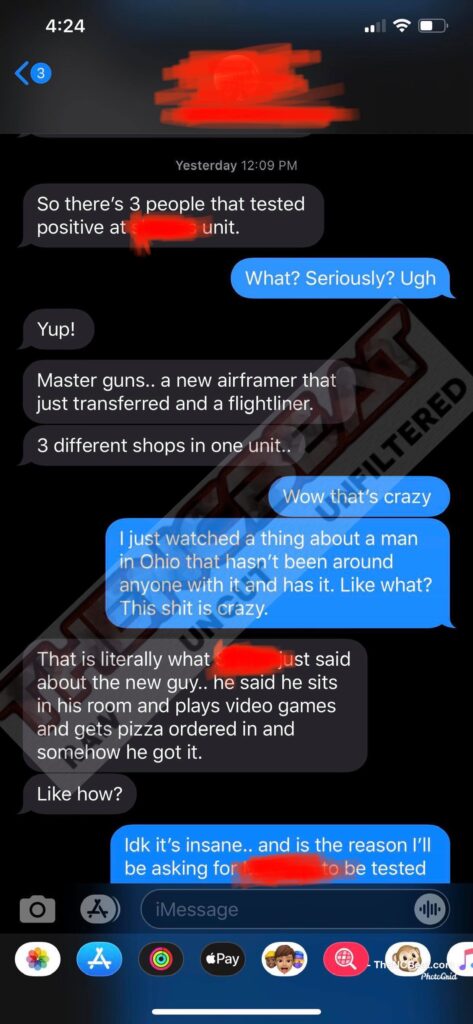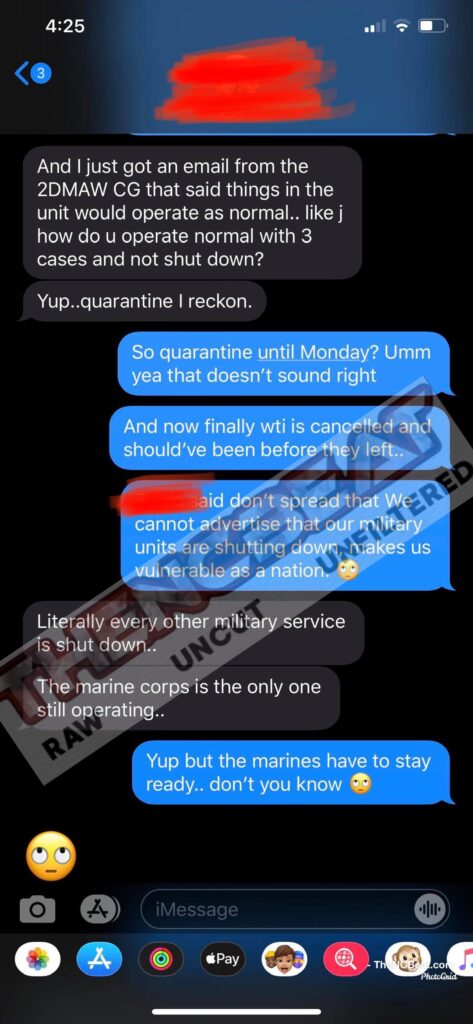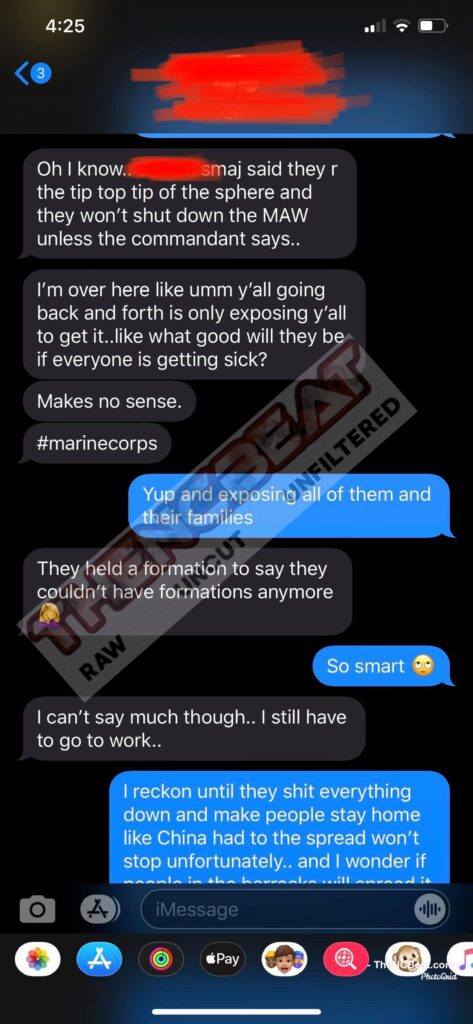 One Marine told The North Carolina Beat that they were told that they all would contract the virus at some point, but work would continue as normal.
Sources say they received an email and video about the normal operations continuing in Unit VMM-162, despite the three confirmed cases.
Read Email And Watch Video Below: