Gold Leaf Carriage, identified by The North Carolina Beat, horse died, while transporting a casket at a funeral in Durham, North Carolina, on Saturday.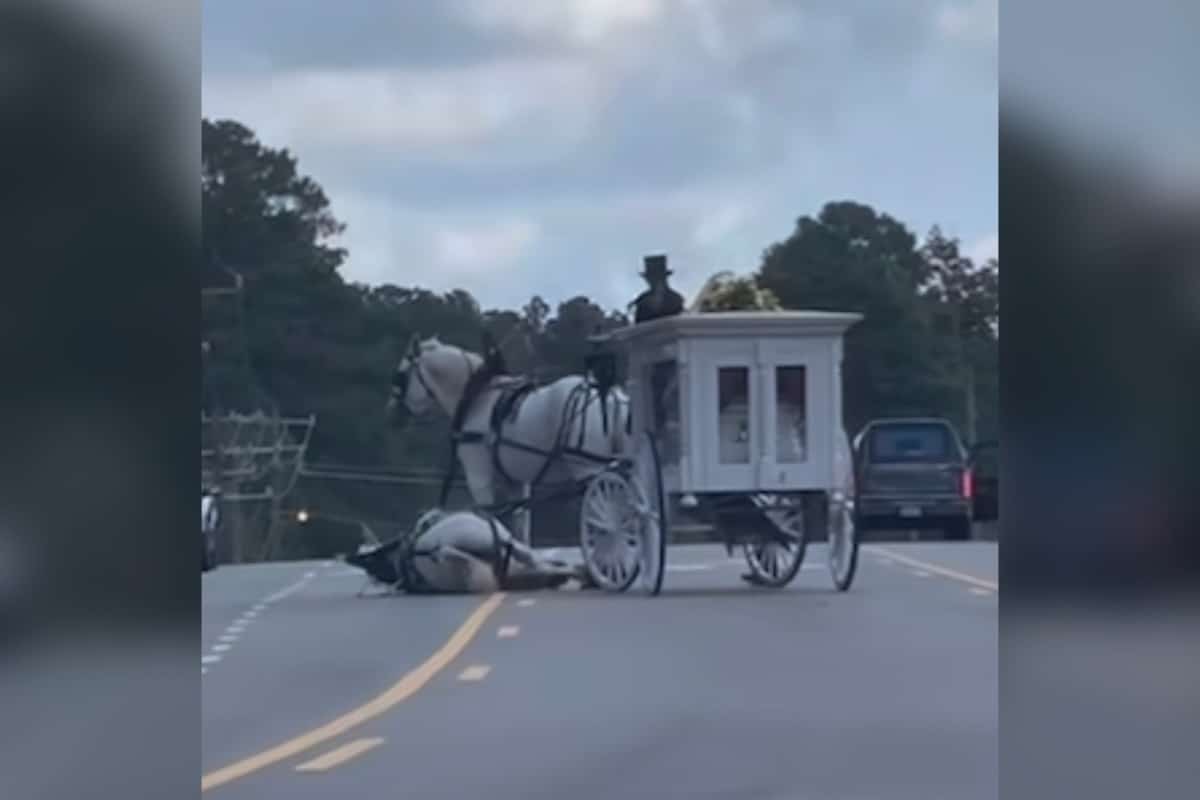 A video obtained by The North Carolina Beat shows Gold Leaf Carriage of Fuquay-Varina, North Carolina, transporting the body of 87-year-old Lizzie Bethenna (Cooper) Buie to her final resting place, which was contracted by Fisher Memorial Funeral Parlor.
The two-minute video shows the carriage headed down the street when one of the horses suddenly falls over.
Gold Leaf Carriage could be seen taking their precious time getting to the ill-fallen horse as he is in his final moments of life. His friend, beside him, watched him die in 95-degree weather.
WATCH THE VIDEO:
The North Carolina Beat contacted an angry Gold Leaf Carriage, who told us the horse died from a heart attack. We asked the unidentified representative if the heat led to the horse's death, and he said, "No."
Thoroughbreddailynews states, "exercise during extreme heat or other types of extreme stress can increase a horse's risk for a fatal cardiac event."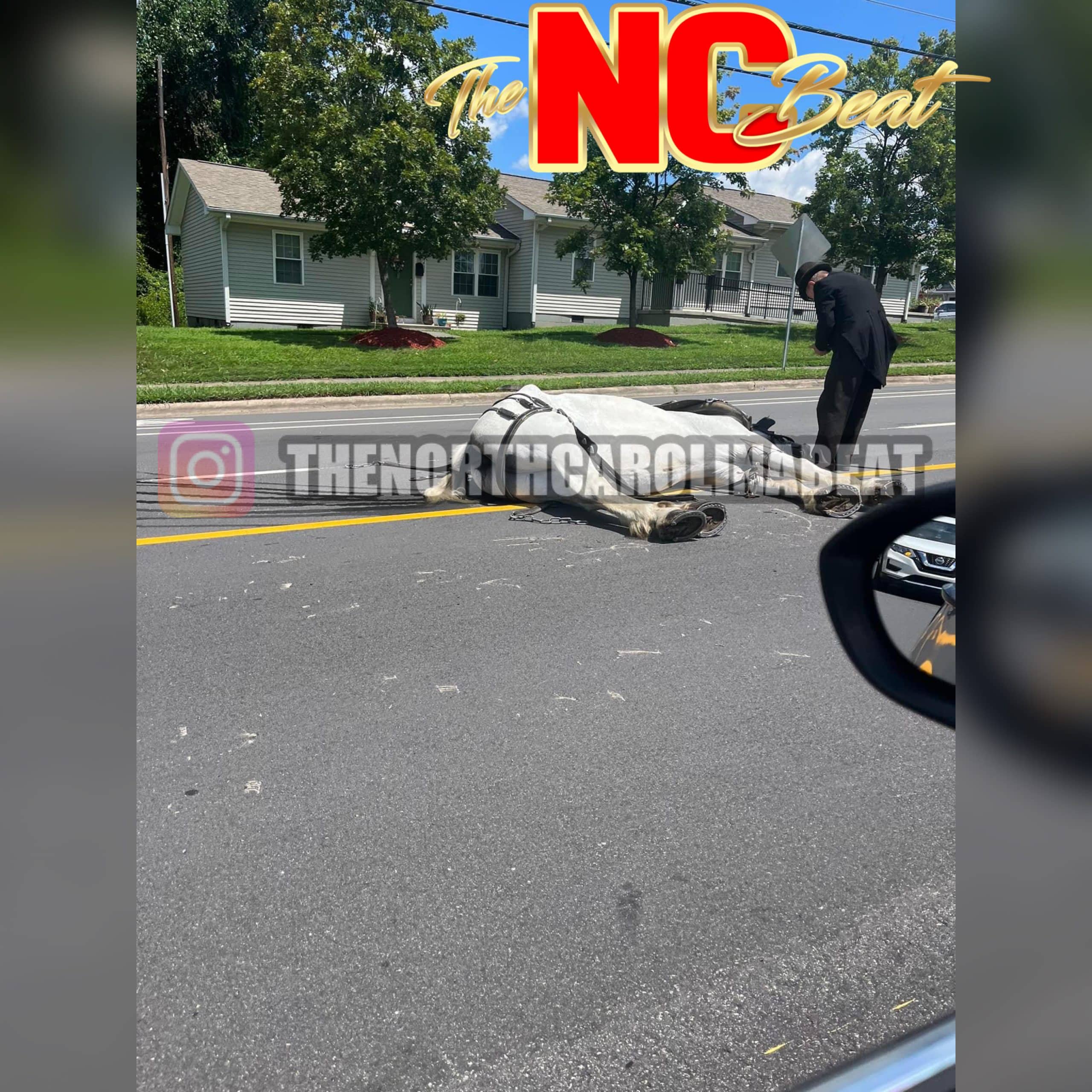 The unidentified representative told us that it was none of the people's "damn business" what happened to that horse. He said a vet that came to the scene ruled a heart attack.
If you have a story you think the public should know about, send it to newstip@thencbeat.com.
Follow The NC Beat on Social Media!
Instagram:@TheNorthCarolinaBeat
Facebook: @TheNorthCarolinaBeat
Twitter: @TheNCBeat
Follow me, Gerald, on Instagram @iiamgj and Facebook @TheOfficialGeraldJackson