Do you have a story the public should know about? If so, send it to [email protected]
Follow me on Social Media: Facebook, Twitter, and Instagram
---
Listen, can you imagine your loved one passing away and you're headed to the funeral just to get there and find out that the person body you are viewing is not your loved one? Well, one family in Charlotte had this nightmare and they are speaking out.
Jerry Bowman who is an emergency physician said his mother, 75-year-old Catherine B. White died June 26 of this year after battling cancer. He said he took care of his mother for the last four months of her life. Bowman said his mother died in his home and he knew what she looked like the minute she left his home at 1:11 a.m. on June 26.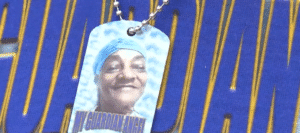 But when Bowman and his family went for a memorial service for his mother, another woman dressed in her clothes and jewelry was inside the casket…Lawd HAVE MERCY!!
She doesn't deserve this. Nobody deserves anything like this, Bowman said.
The funeral home Bowman is accusing is Alexander Funeral Home located in Charlotte, North Carolina.
It's surreal. This feels like a nightmare. How do you embalm and bury the wrong body?, Bowman said.
Bowman and his family are not the only family going through this because there's another family that actually viewed Bowman's mother and buried her. How did they not know that Bowman's mother wasn't their loved one? That question remains unanswered.
The owner of the funeral home said White had already been buried in another cemetery, and now her family is considering exhumation, according to Bowman.
So, a strange woman that is not our mother is wearing clothes that my niece bought for our mother to be buried in, Bowman said.
Bowman said they will exhume his mother's body, but the other family will have to grant the request.
The woman in the casket is not known to White's family, according to Bowman. He said they are hoping to get in contact with the family and they are also contacting an attorney.
Alexander Funeral Home has denied speaking with the media, according to one of the employee's but a police report has been filed.
Bowman and his family said they want White to have a proper burial.
She's one of the sweetest, nicest people you could ever meet, Bowman said of his mother.
I just want to know how in the hell do you need permission from another family to exhume your mother? The numbers on that lawsuit would be astronomical. But y'all do know that all that make up the funeral home be putting on these people's loved ones do make them look like a WHOLE different person…SMH!