A Florida woman, Danica Hightower, has been charged after she pulled out a can of bear mace and sprayed her sister and a 1-year-old boy to end an argument about a parking space.
The 19-year-old Danica Shakira Hightower is facing over 60 years in prison if found guilty of this heinous crime. She is charged with one felony count of aggravated child abuse and one felony count of burglary with assault or battery, as well as one misdemeanor count of battery causing bodily harm, according to court records.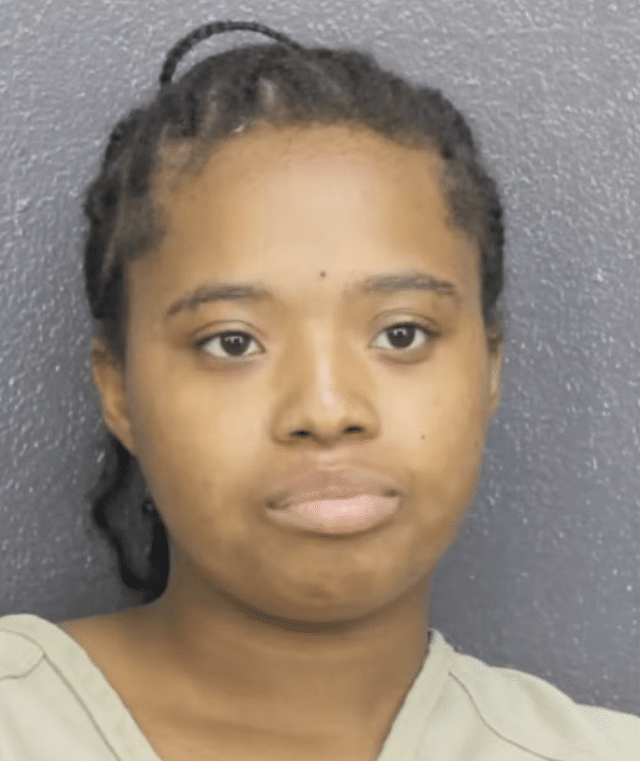 DID YOU MISS: Arkansas teacher made 5-year-old boy clean out commode full of feces with his bare hands
According to the Broward Sheriff's Office, on September 1, in Deerfield Beach, just before 8:30 p.m., Hightower took out a 9-ounce can of bear mace, similar to the one used in Alaska, and used it on the two victims.
Bear spray is generally considered to be stronger than traditional pepper spray because it is designed for use on large and dangerous animals, such as bears. In contrast, pepper spray is considered to have a relatively milder chemical composition and is intended for use on humans.
The court document stated that there was an argument outside the residence over a parking space. According to court documents, the victims were sitting in their vehicle with the windows up when Hightower got out of her car. She then took out bear mace and sprayed her sister before proceeding to spray the bear mace through an open window, which resulted in the child being sprayed.
According to the BSO, the young child suffered the most.
Upon my arrival I observed [redacted] holding [her son] who was in an extreme state of distress and suffering from the effects of being pepper sprayed," the deputy wrote in the booking report. I met with [redacted] who also displayed signs of a person who is suffering from the effects of pepper spray.
DID YOU MISS: Tennessee student pepper spray her teacher after he took her phone for cheating
 Hightower appeared in court this week and was released from jail.
If you have a story you think the public should know about, send it to newstip@thencbeat.com 
Follow The NC Beat on Social Media: Instagram:@TheNorthCarolinaBeat | Facebook: @TheNorthCarolinaBeat | Twitter: @TheNCBeat
Follow me, Gerald, on Instagram @iiamgj and Facebook @TheOfficialGeraldJackson