A North Carolina judge recently ordered the Gastonia Police Department to release the body-cam footage involving the October 2021 arrest of a veteran, Joshua Rohrer.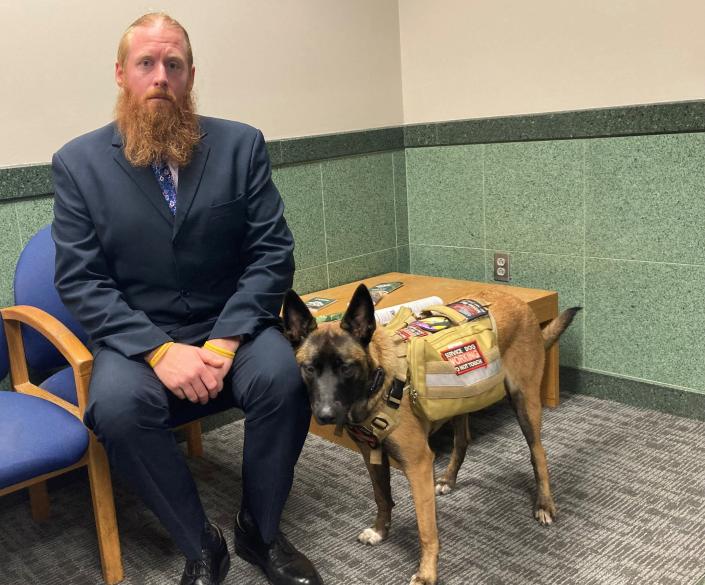 The Gastonia Police Department had been covering up and trying to protect officer Taylor and Brook's unlawful arrest of Rohrer and officer Taylor lying about Rohrer's PTSD service dog biting him moments before he tased the service dog.
On October 13, 2021, Gastonia police accused Rohrer of panhandling in the street with his service dog named Sunshine. They also charged him with resisting arrest.
According to Rohrer, police roughed him up, separated him from his service dog, which he said violated a right afforded to everyone with a service animal, and then used a stun gun on his dog. While Sunshine was in the care of Rohrer's veteran advocate, she ran away and later died after being struck by a car. Sunshine would still be here today had these officers left him alone.
Gastonia residents said they loved seeing Rohrer and Sunshine standing in the median at the Cox Road and Franklin Boulevard intersection, waving at people and smiling. Rohrer and his dog lived in a tent in the woods behind a nearby shopping center. Rohrer served in the Iraq War and is battling post-traumatic stress disorder (PTSD).
Rohrer said Veteran Affairs gave him a service dog, Sunshine, to help him cope with the disorder.
It all started when someone called 911 and asked if it was legal to stand with a dog and ask for money, to which the 911 dispatcher said they were unsure, but an officer would be out to check out what was going on.
Gastonia Police Officers Cierra Brooks and Maurice Taylor responded to the call. Rohrer said his interactions with the officers became traumatic and one he would never forget.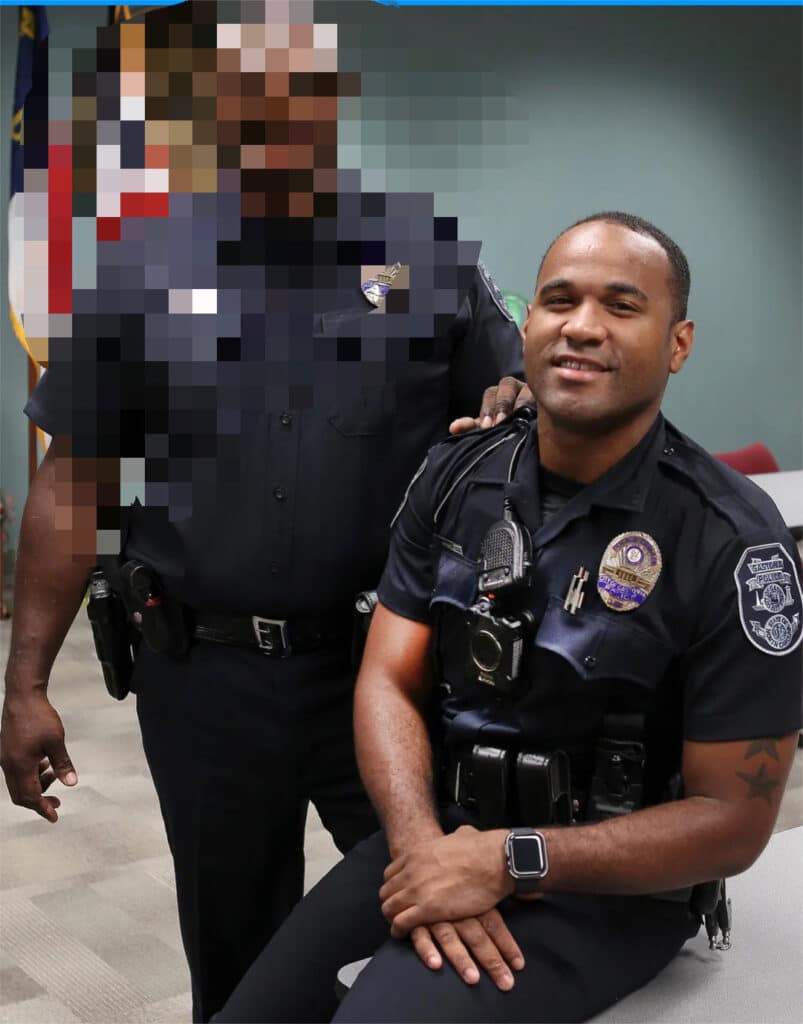 The cops showed up and said that they had a few calls that I was soliciting or begging for money, I never asked anybody for anything. They got extremely upset with me and slammed me up against the police car, and they used excessive force on me and brutalized me. And in the process of doing that, decided that they wanted to lie and say that my service dog Sunshine bit him on the ankle. That was absolutely not true and so he tased her from behind, said Rohrer.
Rohrer was taken to jail and booked under a $3,000 bond, but he didn't have to pay one dime because community members paid it all.  
I was crying, screaming for help, and asking people to record, asking them why they were doing that to me, Rohrer said.
In November 2021, Rohrer and his attorney, Andrew LaBreche, filed a complaint with the Gastonia Police Department, asking for an outside investigation into Rohrer's arrest, and the conduct of the officers involved and to preserve any footage from the arrest.
On July 15, Rohrer's attorney filed a petition to formally request the release of the video. This past Wednesday, a judge granted Rohrer's petition and ordered the Gastonia Police Department to release all video footage related to his arrest to the public. The videos showed what Gastonia Police Department was fighting so hard to keep private.
WATCH VIDEO BELOW THAT STARTED IT ALL AND POLICE TASING SUNSHINE:
Officer Maurice Taylor III resigned in February. Officer Cierra Brooks remains with the department.
Rohrer wants the officers to face criminal charges.