High-profile TikTok users, Instagram users, Facebook users, and Twitter users is  on social media spreading false information about a North Carolina bill that will never become law, NC Bill 158.
In February 2021, Republican Rep. Larry Pittman introduced a bill in the House of Representatives that said "human life begins at the moment of fertilization" and that "new human life is recognized by the State as an individual person, entitled to the protection under the State's laws from the moment of fertilization until natural death." NC Bill 158 was introduced 16 months before Roe V. Wade was overturned in June 2022.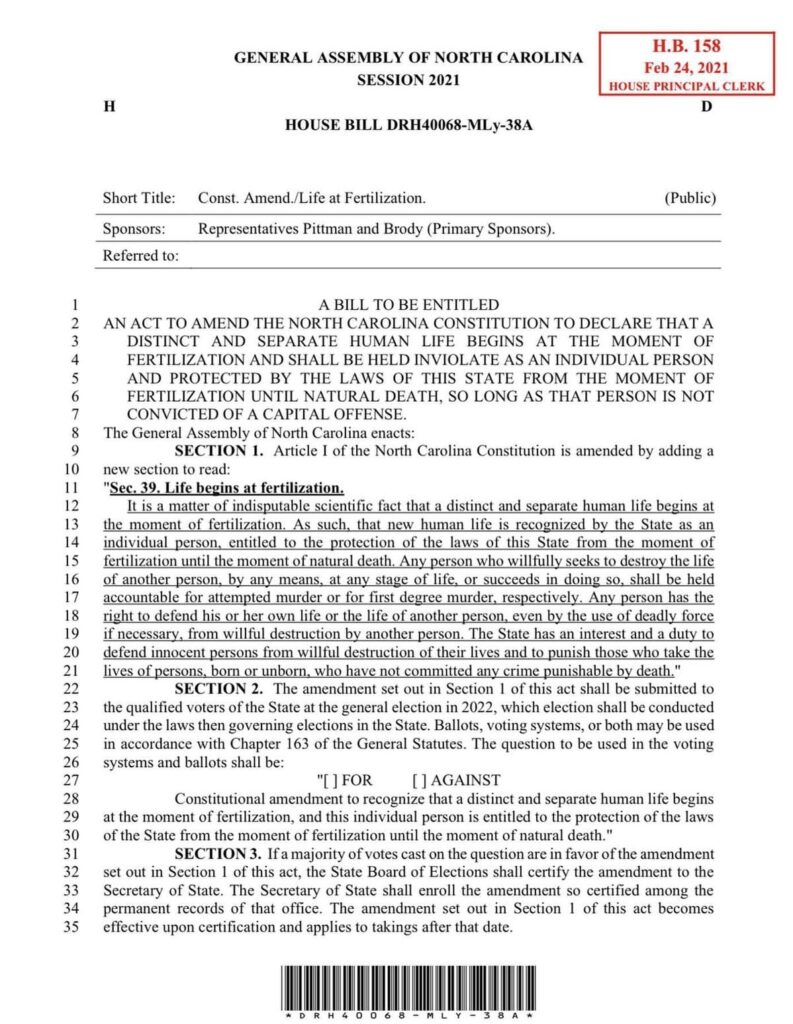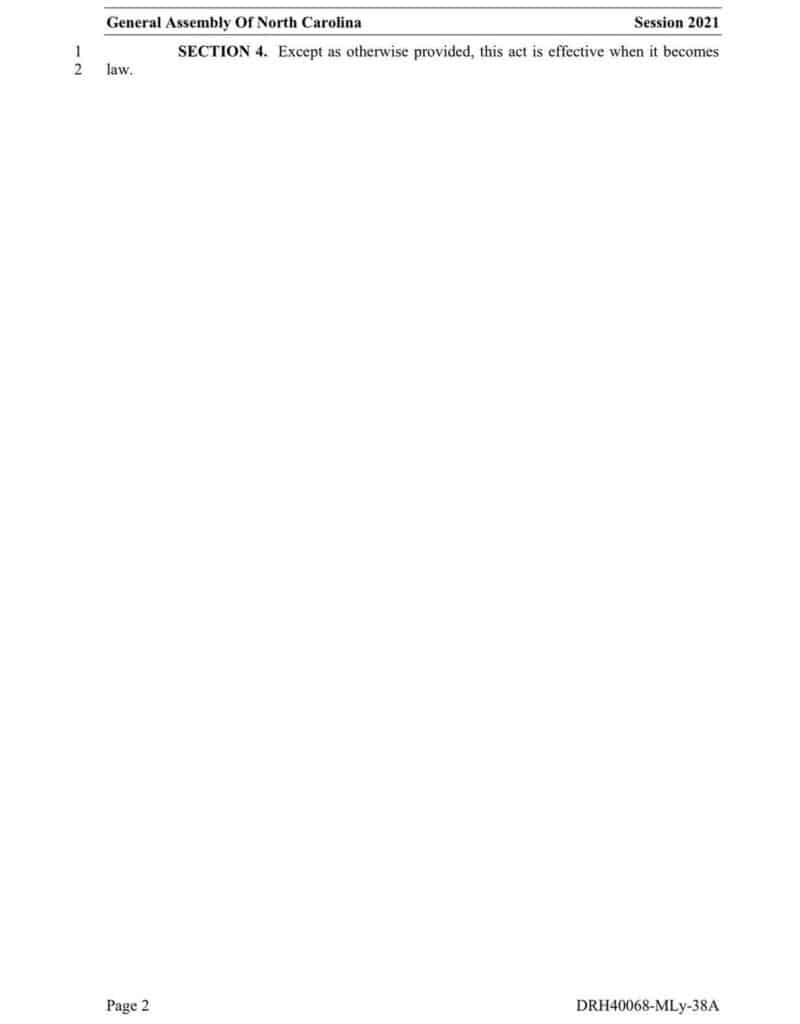 The bill called for anyone "willfully seeking to destroy the life of another person, by any means, at any stage of life, or succeeds in doing so, to be held accountable for attempted murder or first-degree murder, respectively." In North Carolina, murder in the first degree is punishable by life in prison or the death penalty. The bill also read that North Carolina "has an interest and duty to defend the innocent persons from willful destruction of their lives and to punish those who take the lives of persons, born, or unborn, who have not committed any crime punishable by. death."
Although NC Bill 158 failed to advance to the next stages of becoming law, many on social media have falsely claimed that the bill will soon pass. 
Bishop Talbert Swan, who claims he is not a Democrat but an Independent, was amongst those spreading the failed bill as if it was soon to become law.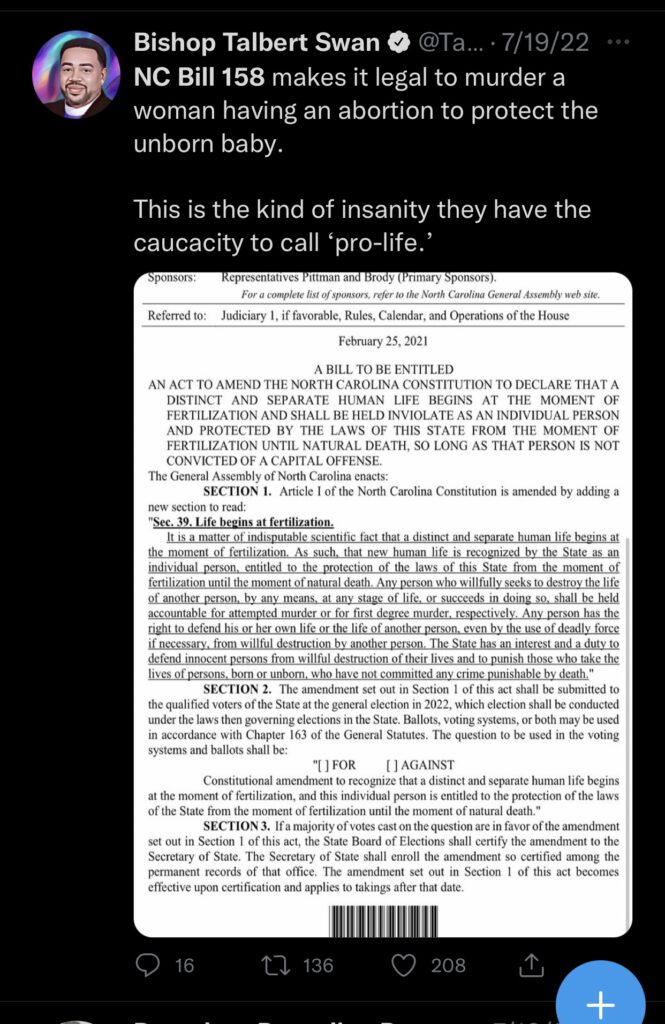 Pittman, who is the the main sponsor of NC Bill 158, says is not running for re-election this year, according to the state House Principal Clerk's Office.
The false information spreading through social media by high-profile users about this bill is creating a political uproar and urging people that when they head to the polls in November, they should vote Democrat.
In September 2021 at a rally, Pittman acknowledged that his bill was a long shot.
A lot of my bills have never even been given a hearing since I've been here, he said at a rally in September 2021, adding that he "tried to run a similar bill in 2013. I often have to stand alone, he said. I'm used to that.
Steven Greene, a political science law professor at North Carolina State University said this bill was never legislation that had any chance of becoming law in North Carolina.
The fact that this happened in February 2021 and the first time we're hearing about it is July 2022 tells us all we really ned to know about the fact that this was never legislation that had any chance at all of becoming law, Steven Greene said.
Greene said the bill "goes well beyond even the most extreme pro-life legislation being passed anywhere, and I have a hard time imagining this could get majority support among even a very conservative group of Republican State legislators."
Maxine Eichner, a law professor at the University of North Carolina said NC Bill 158 "goes well beyond an abortion ban."
In theory, it allows use of force against a pregnant woman on the grounds that she is now housing a human life who any third person could defend, Eichner said.
When Pittman proposed his bill, it was proposed as an amendment to North Carolina's constitution, which requires approval by three-fifths vote of both the state House and Senate before going to the ballot for voters to decide.
The information about this bill passing and becoming law in North Carolina is not true.