Three North Carolina teens are missing in North Carolina and have not been seen since Saturday afternoon.
While what happened to them is unknown, one of the mother's Facebook posts about what she'd learned suggests that it's more to the story than what we all know.
Although 16, 17, and 18-year-old are missing, police are not calling the 18-year-old a missing teen but rather saying that the 16-year-old and 17-year-old are accompanied by the 18-year-old.
Authorities say 17-year-old Chalene Jaushawn Ashe and his friend, 16-year-old Connor Lee Williams, are missing and are believed to be accompanied by 18-year-old Cadence Cole.
Ashe is a black male with black hair and brown eyes. He was last seen in on Thornbrook Lane in Walkertown. He is 5 feet 8 inches tall, weighs about 150 pounds, and was last seen wearing a black hoodie, blue jeans, and tennis shoes.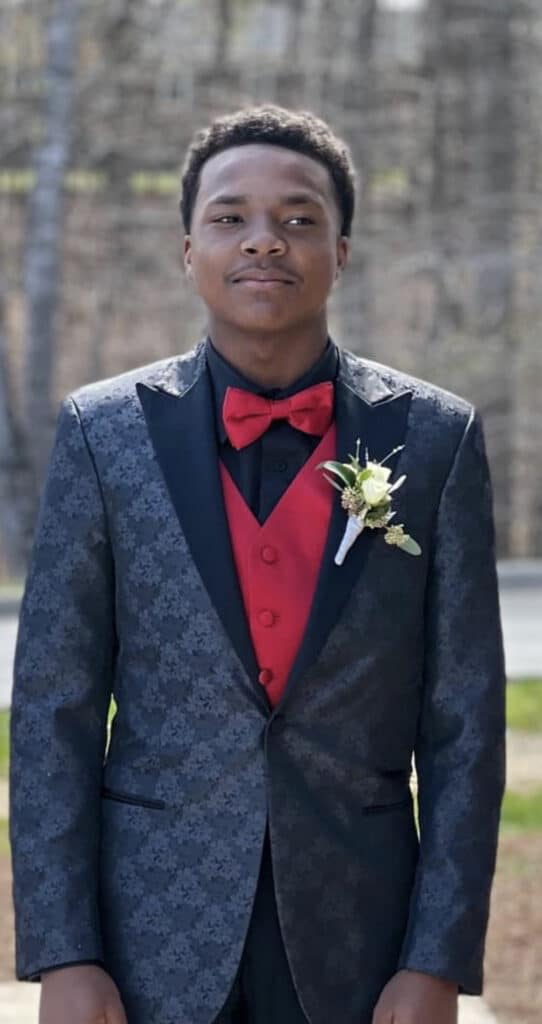 Williams is a white male with red hair and blue eyes. He is 5 feet 6 inches tall, weighs 140 pounds, and was last seen on Reidsville Road. He w last seen wearing a gray hoodie and jeans, but it is believed he has changed clothes since he went missing.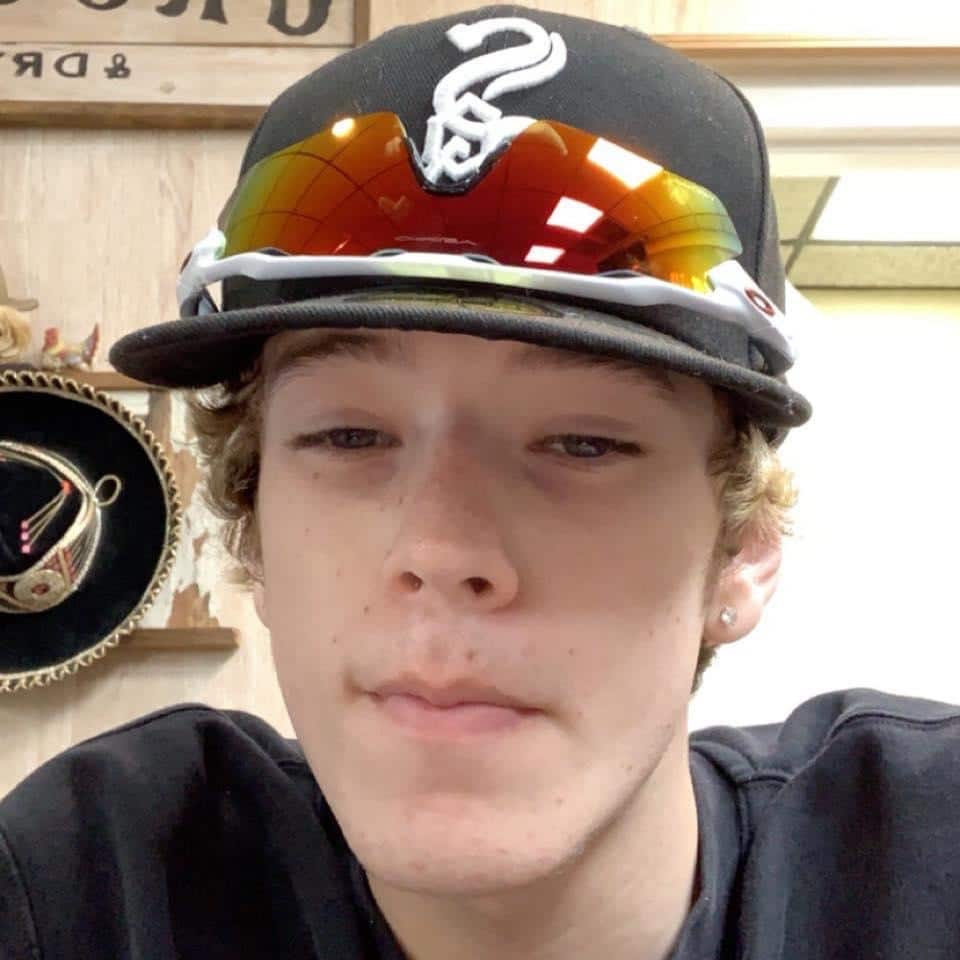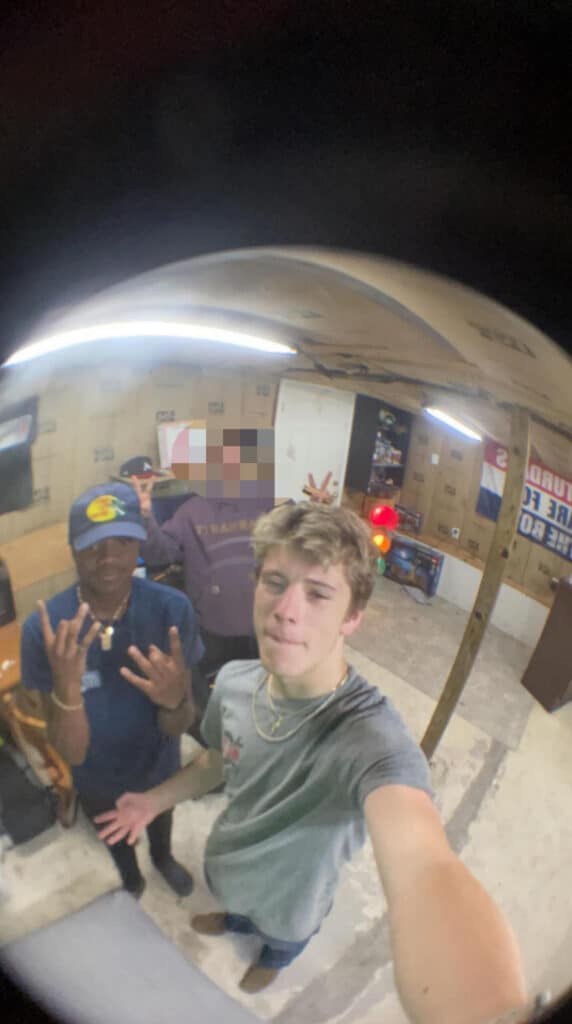 Police say they are believed to be in a dark blue 2004 Honda Accord with North Carolina tag registration KAS-4301 and are traveling out of state.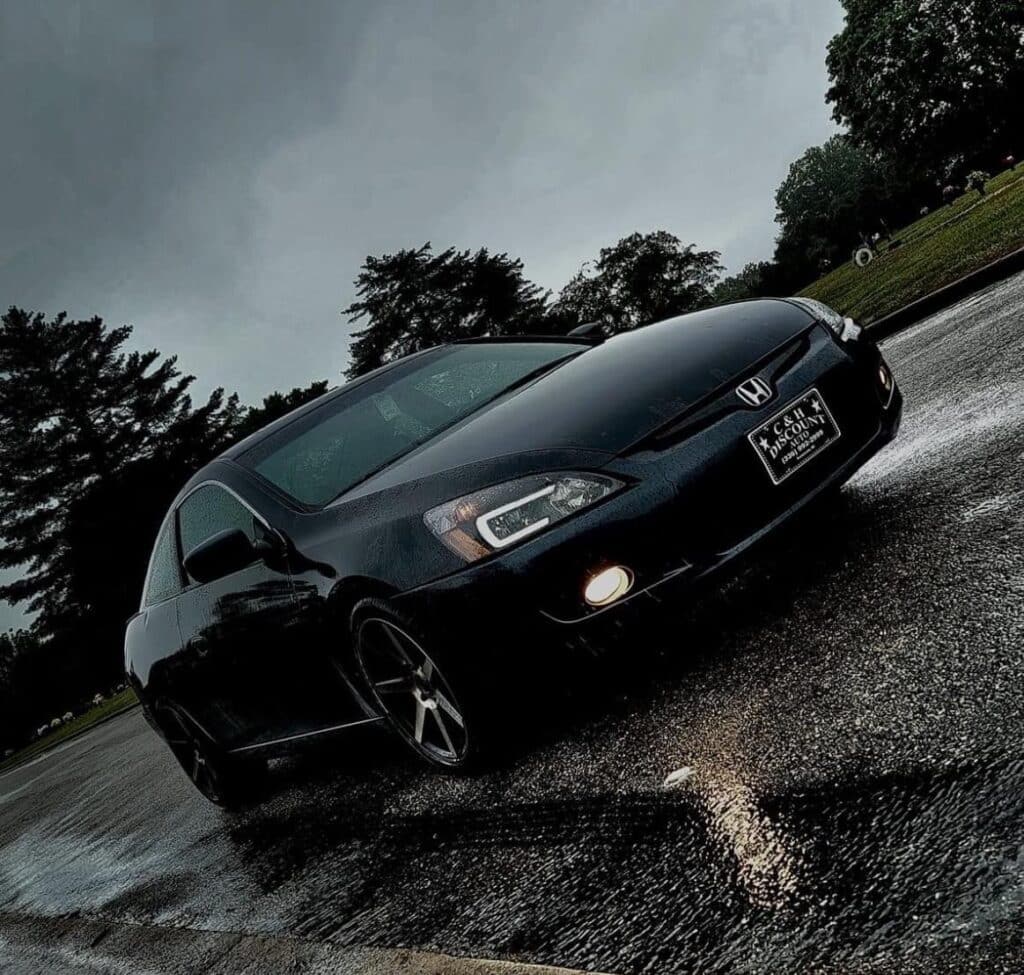 There wasn't a description of Cole, but his mother, Amber Jessup, told The North Carolina Beat that she had last seen him Saturday at 1:30 p.m., and he told her he was going to a car meet. She said he was supposed to pick her up from her friend's home on his way home Saturday night but never did. Jessup said she later found out that there was never a car meet. She said she tried calling Cole but got no answer.
"I tried calling and texting multiple times, but no answer, then it start going to voicemail," Jessup said.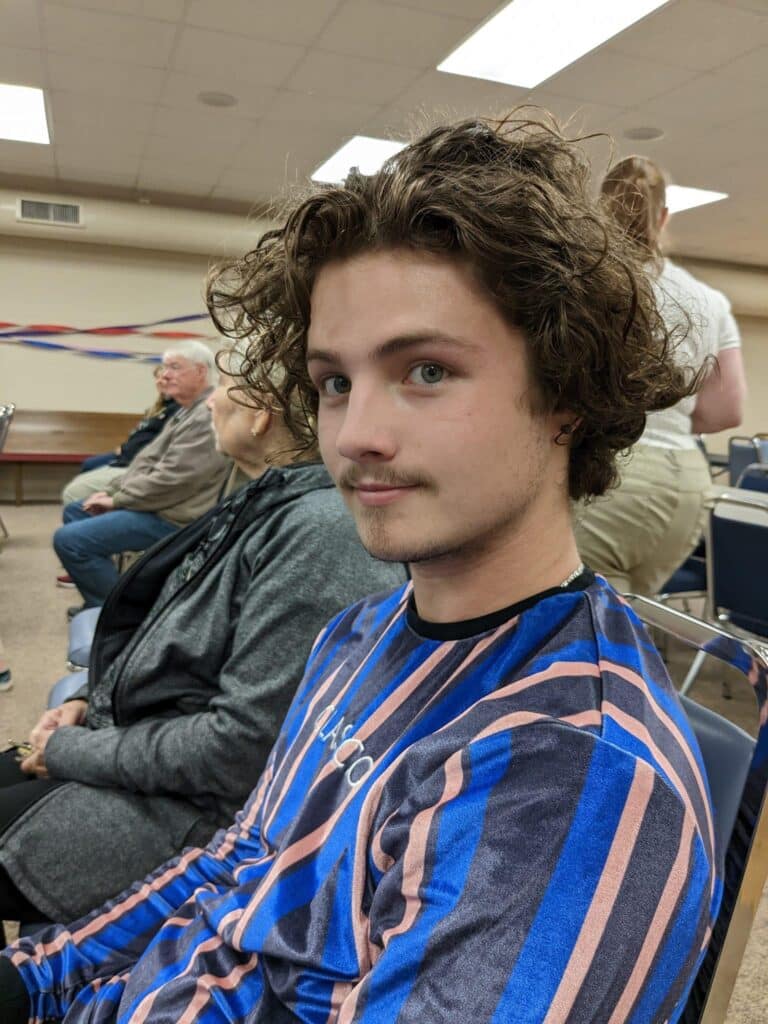 In a Facebook post, Jessup said that the car was dumped and the teens were possibly on foot, and that cell phones were left in the vehicle.
READ THE POST BELOW: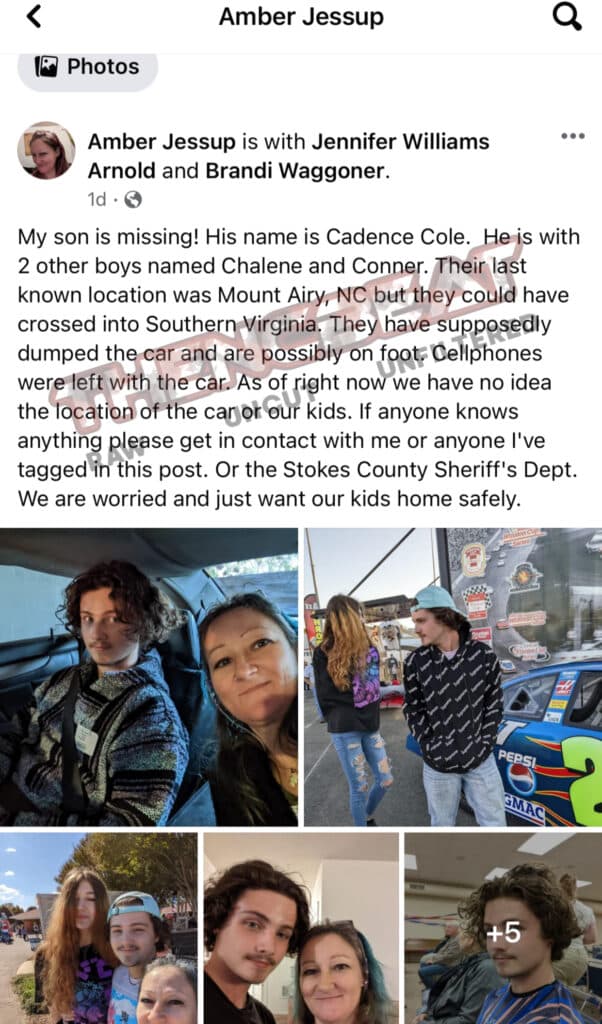 However, seven hours ago, William's mother, Jennifer Williams Arnold, posted on Facebook that they believed the teens were back in the blue Honda Accord.
READ THE POST BELOW: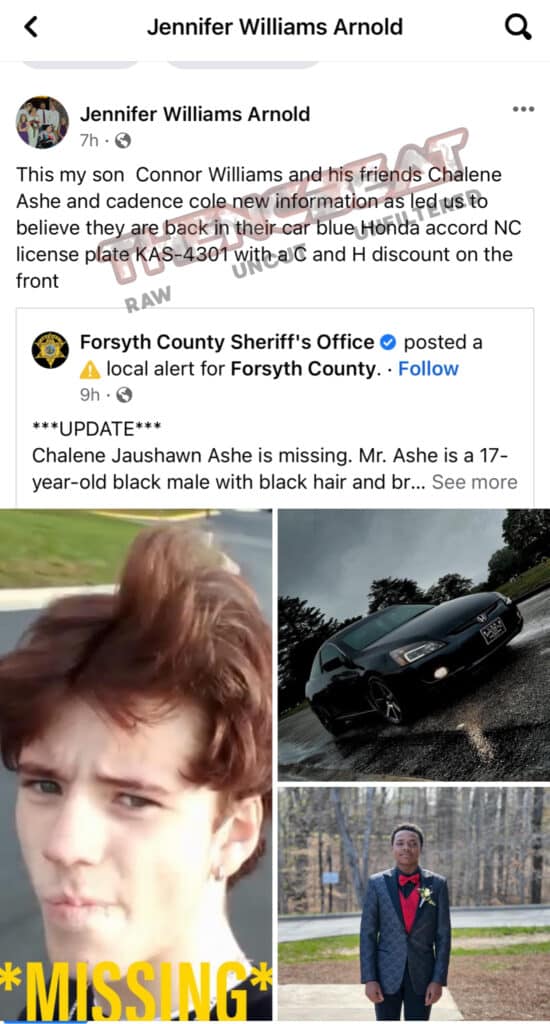 Anyone seeing the teens should call the sheriff's office at 336-727-2112.