A North Carolina mother is asking anyone at a Bonfire party on November 12, 2022, in Enfield, North Carolina, where her daughter, 25-year-old Cierra Webb, was killed, to "please" come forward with information about what happened.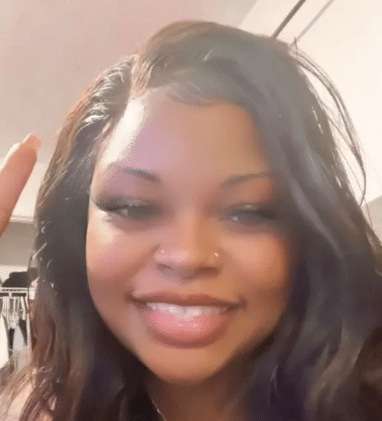 Lashondia Hockaday told The North Carolina Beat that on November 12, 2022, she and her husband began receiving phone calls telling them to come to a party because their daughter Cierra was hurt. She had been killed.
When we got there, there were still hundreds of people everywhere, Hockaday said. People were just standing around doing nothing like this was normal.
Without being able to recall who, Hockaday said that after arriving, she saw "them" put a sheet over her daughter, who had been lying on the ground.
My husband runs up and takes the sheet off, Hockaday said. He is doing CPR on her, and I am hollering and just telling my daughter to wake up.
Hockaday and her husband knew it was over when they looked into Cierra's eyes.
When my husband looked into her eyes, we knew she was gone, Hockaday said.
Halifax County Sheriff's Office said that at around 1:30 a.m. on November 12, they responded to Double D Ranch at 1662 Green Acres Rd in Enfield, North Carolina, after multiple people reported a shooting at a large party.
After the police arrived, they learned the party was a Bonfire party hosted by "Buck & Bounce Productions & Jay From Xrawlers."
Eyewitnesses told police that a fight between a group of women began inside where the party took place, which led to a series of shots being fired in the party area.
According to eyewitnesses, people were running to their cars, and people leaving are said to have also fired shots.
It is possible that a random bullet could have hit Cierra in the process of people trying to get to safety. However, Mrs. Hockaday says someone "knows something," referring to who shot her daughter.
Detectives said it was about 700 people at the party, and according to those in charge of the party, everyone who attended was searched for weapons before they entered.
Hockaday said the Halifax County Sheriff's Office has only posted about her daughter once.
They posted about her once, and that was that night, Hockaday said. They never came back with no updates until I made a big deal about it two months ago.
Hockaday said that whenever they talk to the police, they tell them that "no one wants to talk to us."
You have over 700 people at a party, and you mean to tell me nobody has seen or heard anything? Hockaday said she asked detectives.
Hockaday said police could not give her answers about anything.
Police said six others were injured in the shooting, but only Cierra was killed.
Four people have been charged for illegally selling alcohol:
Santeria Woodley and Trakela Holmes
Davis was also charged with obstruction of justice because he lied to investigators about what happened that night.
However, no one has been arrested for killing Cierra.
All my daughter did was work, and the one time she wanted to go out and have fun, she was killed, Hockaday said.
Cierra has a 3-year-old daughter she leaves behind and a 12-year-old brother who says Cierra was the sister who would take up for him whether he was wright or wrong.
If you have a story you think the public should know about, send it to newstip@thencbeat.com
Follow me, Gerald, on Instagram @iiamgj and Facebook @TheOfficialGeraldJackson