Send me your story to [email protected] | Let Us Put They Ass On Blast!
Follow me on Twitter: @geraldjblessed
Follow me on Instagram:@imtheofficialmegerald
Follow me on Facebook: @TheOfficalMeGerald
Johnson Family Barbecue located at 5021 Wake Forest Hwy in Durham, North Carolina has permanently closed.
The closing comes after the sleazebag owner Wayne Johson called Black customers in Durham, "Nigger Cunts", told them he didn't need their money and to "Suck His Dick".
Now, the struggling owner who once claimed to have as much as $500 million dollars (Couldn't Find The Screenshot)  is on GoFundMe asking for the public's help in reopening the business claiming that they've been affected by COVID-19. (STOP THE LYING)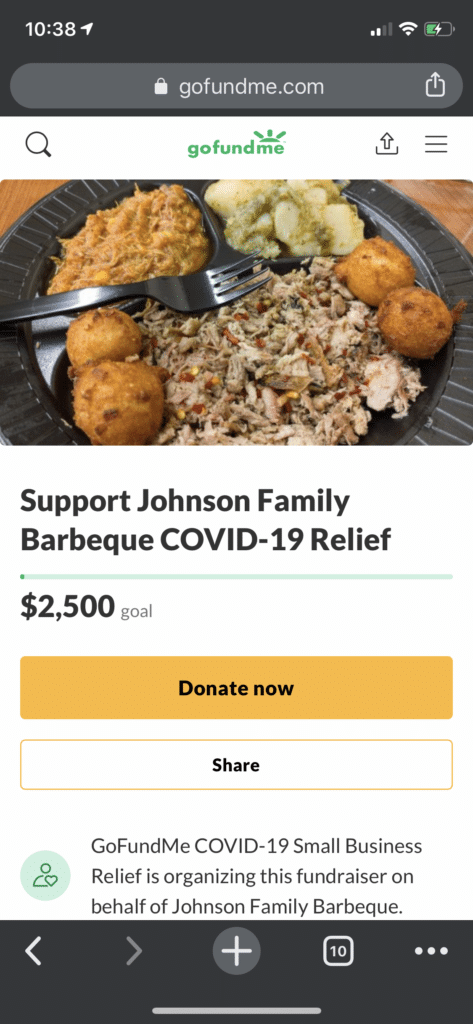 We know that it wasn't the barbecue that kept this business open. It was the Black Patronizing Customers. And now that the BULL CITY has packed they shit up and left, they MAD!

Now, we all know that Wayne Johnson is NOT at all worthy to take a dog to the dog pound let alone be able to open up another business in Durham under his name, so we might as well be prepared for an ALIAS.
What do you'll think about this?