Word On The Front Porch Across The Street From The Church, a North Carolina Bishop is out here in these streets stealing credit cards from old people nursing homes to buy paper plates, foam cups, lids, spoon/fork pack, wax paper, a box of straws, soap, and trash bags.
Yes… I know..it's the PETTIEST shit ever. LOL!
51-year-old Bishop Kevin Lamont Joyner, the River Of Life Outreach Center pastor in Chadbourn, North Carolina, was arrested and charged on June 1, 2021, for Felony Larceny By Employee.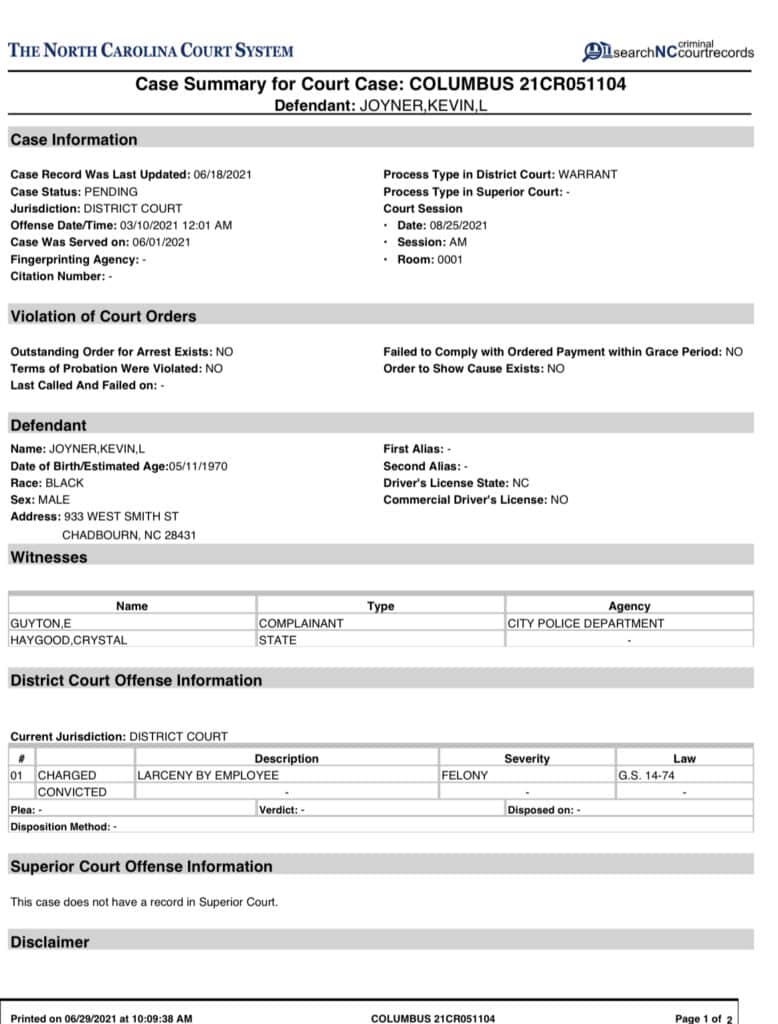 Bishop Joyner was an employee at Liberty Commons Nursing & Rehabilitation Center of Columbus County at the time. According to a police report obtained by The North Carolina Beat, a representative with Liberty Commons contacted authorities and filed a police report about Bishop Joyner stealing the company's credit card to use to purchase the products mentioned above back on March 10, 2021.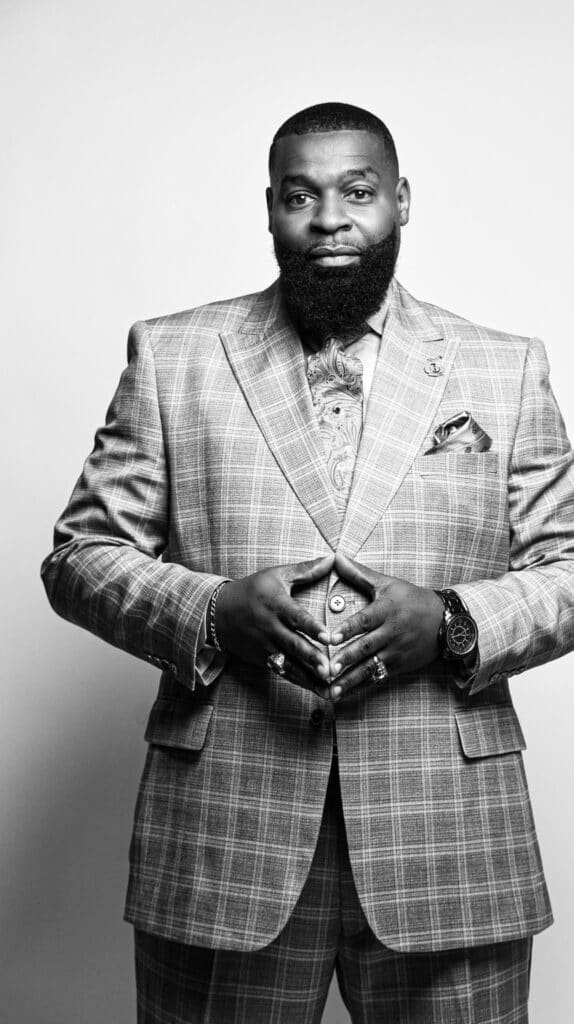 I know that this is a shock to many, being that Bishop Joyner could have stolen his member's tithes and offerings to purchased the products. Instead, he wanted to rob the nursing home and thought God was going to cover him. Oh, but he learned that his dirty, sneaky sin found him out when the Whiteville Police Department picked his ass up earlier this month.
The police report lists every item purchased with the stolen credit card and the amount of each item.
We calculated here at The North Carolina Beat that Bishop Joyner allegedly stole approximately $240.70 from Liberty Commons Nursing & Rehabilitation Center of Columbus County.
READ THE POLICE REPORT BELOW:
Bishop Joyner didn't just find himself in trouble with the police, but he also got called out by a radio host at WTRC Praise 98.3 named Calvin Joyner in Whiteville, North Carolina.
In a Facebook post, Calvin said that his radio show had received supplies from Bishop Joyner to give away to the community, and he wants us to believe that he didn't know the products were stolen.
READ FACEBOOK POST BELOW:
We reached out to Bishop Joyner for comment and he wasn't immediately available.
Bishop Joyner's next court date is scheduled for August 25, 2021.