A Georgia man says he was brutally assaulted by four barbers at Fade's Barbershop, located at 3230 Wrightsboro Rd in Augusta, after trying to get a haircut.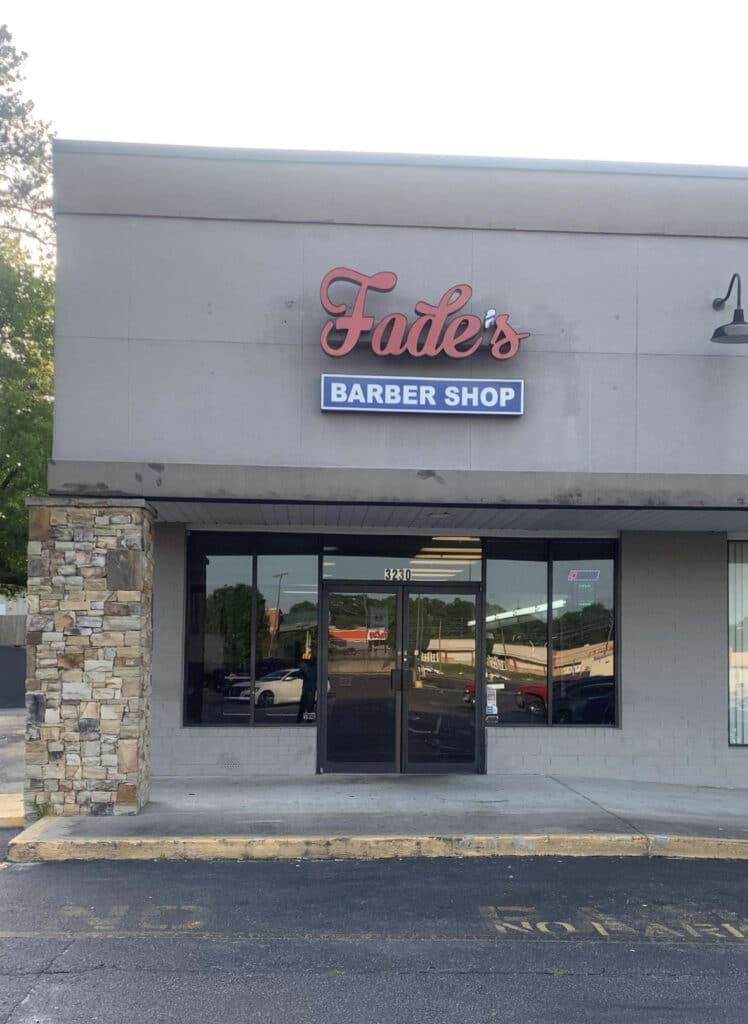 24-year-old Cameron Myers told The North Carolina Beat that on April 28, 2023, around 6:15 p.m., he was getting off work from a 10-hour shift, tired and aggravated. He said he decided to go to Fade's Barbershop for a haircut because his birthday was in six days. Myers said the barbershop was across the street from where he lived, so he been before and he went again.
Myers said he walked inside the barbershop and saw all the barber chairs full, so he sat down and waited. As Myers waited, he hopped online to find a haircut he wanted because the last time he got a haircut, it wasn't his liking. So Myers said this go-round, he would show a photo of the cut he wanted.
PIC OF CUT MYERS WANTED BELOW: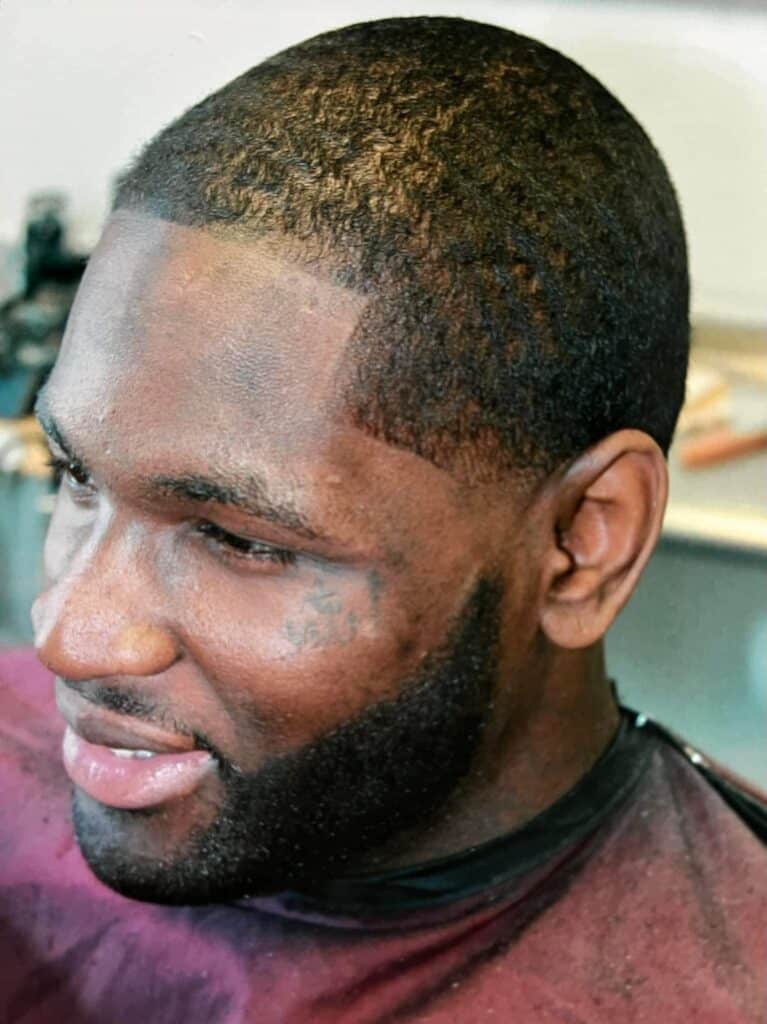 All I wanted was to look good for my birthday, Myers said.
When it was Myer's turn to get his haircut, he showed the barber, The North Carolina Barber identified as 55-year-old Charles Lawson Jr., the photo pictured above. 
PHOTO OF CHARLES BELOW:
Once I showed him the picture he got aggitated, Myers said. He was telling me he didn't want to see a picture and don't come in here showing him no pictures.
Myers said Charles told him to either sit in the barber chair and get a haircut or go to someone else's chair.
Laughing off what Charles had just said, Myers said he was still conversing with Charles about what was wrong with the photo he showed of the cut he wanted.
Myers said he eventually stopped conversing with Charles at that point wanted to just grab his stuff and leave.
I got my belongings and asked him "why you always being aggressive to me when I come in here?", Myers said he asked the man. He said he wasn't being aggressive with me.
According to Myers, Charles told him he had an attitude when he first entered the barbershop. However, Myer's said his attitude, if he had one had nothing to do with Charles.
I'm a grown man, Myers said. And if I decide to have my face a certain way, then that's what it is. Me having an attitude had nothing to do with him anyways.
As Myers grabs his belongings to walk out the door, he says Charles is still talking, to which he engages, and he and Charles have a verbal argument. 
The next thing you know, Myers said, Charles walked up to him and punched him in the face.
We were arguing for a minute and he walked up to me and punched me in my face, Myers said.
Myers said he started defending himself, but three other barbers ran over and started stomping him, punching him in the face, and pulling on his arm, which popped out of place.
At this point after they pop my arm out of place, I can no longer defend myself, Myers said.
According to Myers, the barbers who allegedly assaulted him weighed about 250 pounds, standing at 6'2″.
Two of the barbers picked me up and took me outside while the other two were still beating on me, Myers said.
Myers said Charles, the barber he showed the picture to, sat on his arm that was popped out of place and kept punching him in the face while he was on the ground and the other barbers stomping him.
They finally get up from me and I was still on the ground trying to get myself together, Myers said. I asked them to give me my stuff and they threw it out the door.
PHOTOS OF MYER'S HEAD AND BLOODY SHIRTS:
Myers said he filed a police report in this incident and he spent a day in the hospital as a result of his injuries.
The North Carolina Beat reached out to Fade's Barbershop owner, Kelvin Turner and he did not immediately respond to our request.
We are working to identify the other three men involved.
If you have a story the public should know about, send it to [email protected]
Follow me, Gerald, on Instagram @iiamgj and Facebook @TheOfficialGeraldJackson