It was an emotional day for families in Brunswick County, North Carolina, Tuesday after they were able to see the damage from an EF-3 tornado that ripped through part of the area Monday night.
In Wilmington, North Carolina, the National Weather Service said the tornado was rated as a "high-end" EF-3 with estimated wind speeds of 160 miles per hour, one of the strongest tornadoes to ever touchdown in Southeastern North Carolina since 2016.
Last night's tornado in Brunswick County has been rated as a high-end EF3 on the Enhanced Fujita damage scale with winds estimated at 160 mph.

— NWS Wilmington NC (@NWSWilmingtonNC) February 16, 2021
Three peopled were killed, ten were injured, and homes were damaged or destroyed.
According to officials, around 11:50 p.m., the tornado touched down near Seaside Road and Highway 17, crossed Highway 17 into Ocean Ridge Plantations.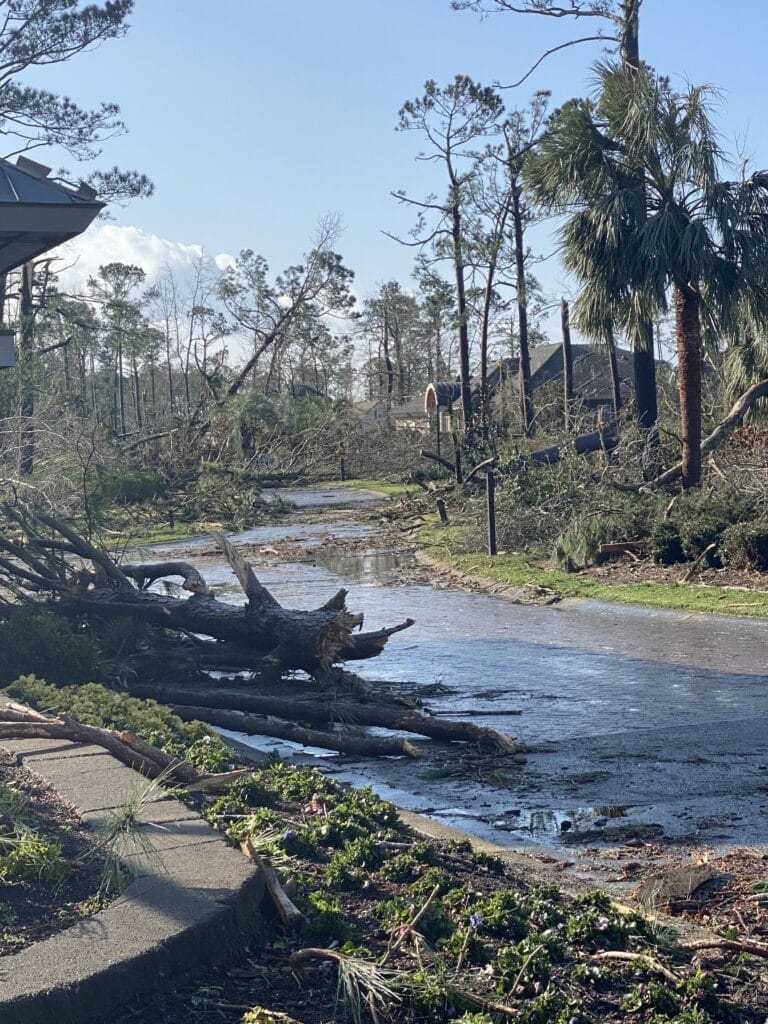 The majority of the damage was in Ocean Ridge Plantations, but a neighborhood off Old Shallotte Road was also hit.
During a noon press conference Tuesday, the director of Brunswick County Emergency Services Ed Conrow said emergency teams had completed sweeps throughout the communities, searching through homes and other structures in an attempt to find any additional victims. He also added that there were no new reports of missing people following the tornado.
We have serious destruction in [the Ocean Ridge] neighborhood, we have homes that are knocked over. We have a lot of hard work to do as a community to get it back to normal, to get it safe for the residents to go back in. It is a very hazardous situation, Conrow said.
The county will now move its command center into the Ocean Ridge subdivision and transition to a recovery phase where officials will begin preliminary damage assessments.
Tuesday morning, Governor Roy Cooper released a statement via Twitter about the devastating tornado. Cooper said he had spoken with Sheriff Ingram and Chairman Thompson and that the state is sending aid to Brunswick County. "Our prayers are with them all," Cooper said.
At least three deaths, a number of injuries and damage to dozens of homes caused by a fierce tornado in Brunswick County last night. I have spoken with Sheriff Ingram and County Commission Chair Thompson, and the state has sent help. Our prayers are with them all. – RC

— Governor Roy Cooper (@NC_Governor) February 16, 2021
The only EF-3 tornado known to have ripped through Brunswick County was back in November of 2016. The tornado devasted Riegelwood killing eight people and injuring 20. It had a wind speed of 200 miles per hour.
One of our readers sent in the photos below of last night's damage after the tornado struck:
Our thoughts and prayers are with the families affected by this tornado.