Marie Holmes, a former Shallotte, North Carolina woman who is probably now broke after spending significant portions of her 2015 winnings to bond out her drug-dealing boyfriend is now being sued by his broke ass.
In 2015, Marie Holmes, who had just taken the lump sum of $127 million and was only able to keep $88 million after paying uncle sam, is now being sued by her ex-boyfriend, the same man that she kept bonding out over and over again with his bond in the millions every time.
Lamar McDow is alleging that Holmes gave away more than $1.4 million worth of cars, clothes, and property he claims were gifts she gave to him.
McDow had been arrested on heroin trafficking charges just a few months before his then-girlfriend winnings and was out on bail pending his trial. But, McDow could not leave those drugs alone, and as a result, he kept finding himself in jail.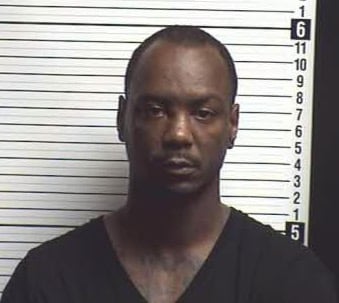 Officials knew McDow had access to the millions of dollars his girlfriend won, so they kept raising his bond higher and higher every time he violated the conditions of his release on his pending heroin case.
Holmes paid $1 Million after his first arrest, $6 Million after his second arrest, and $12 million after his third. He got out every time, with Holmes paying an estimated $600,000 on bail bondsmen to post his bonds. You can tell that the system wanted all of that money because they could have jailed him with no bond, but they knew Holmes would probably catch a grenade for him. She was coming to get her man.
According to the lawsuit, McDow said he met Holmes in 2012, while she "was working at McDonald's and living with her mother and three kids in a single-wide mobile home." He said over the course of their relationship, he and Holmes had two children together. His lawsuit also alleges that Holmes shared her winnings with him generously, buying him a $250,000 modified Chevrolet Stingray, $100,000 worth of clothes and jewelry, and a $600,000 auto restoration business, along with other large purchases.
In 2016, McDow made Holmes his power of attorney because he was heading behind bars to spend seven years after being convicted on the 2014 drug trafficking charges.
Holmes gave birth to their second child while McDow was incarcerated. But in August of 2017, they ended their relationship, according to the lawsuit. McDow learned through a friend that Holmes was in a relationship with another man.
Months later, McDow had found out that Holmes had given away everything he said was a gift to him from Holmes.
Mr. McDow authorized Ms. Holmes to store, maintain, and protect his real and personal property during his incarceration, the lawsuit states.

Each unauthorized gift, conveyance, or transfer of Mr. McDow's personal property was without his knowledge or consent and without consideration ceding to Mr. McDow…. Ms. Holmes failed to act openly, fairly and honestly by secretly giving away the items identified as Mr. McDow's personal property, the complaint reads.
McDow wants compensation for the assets he claim were his that Holmes gave away as well as punitive damages.
Holmes no longer lives in North Carolina, her address is listed in Washington State.
McDow is expected to be released in 2023.