Sources close to one girl who was on the trip in Mexico with 25-year-old Shanquella Robinson, who is now deceased, told The North Carolina Beat that Shanquella was also allegedly grabbed by the neck and slammed to the ground by Wenter Donovan, the girl in a now-viral video to the right recording with her phone.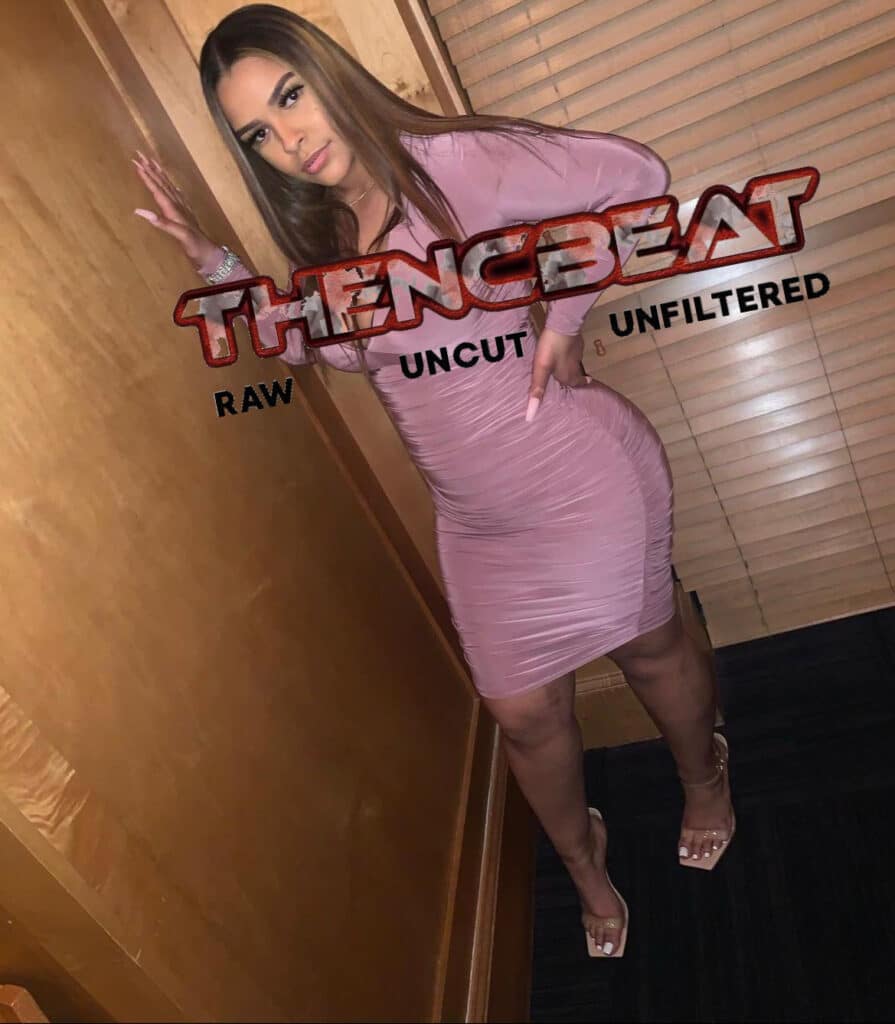 We all wanted to know if there was a second part to the now-viral video because, at the end of the 18-second clip video obtained by The North Carolina Beat, from the looks of it, Shanquella is still alive.
The source said a second video that has not been released allegedly shows Wenter Donovan with her arms around Shanquella's neck and then slamming her on the ground.
"From what I hear, there is another video and it shows a light skin girl, I'm presuming is Wenter with her hands around Shanquella's neck and slamming her on the ground," the source said. "After Wenter slammed her on the ground, Shanquella does not move anymore."
The beautiful 25-year-old was invited to Mexico by her, at the time, best friend, Khalil Cooke. Shanquella, Khalil, and four others arrived in Mexico on Friday, October 28, while another named Nazeer Wiggins arrived Saturday, October 29, the day Shanquella was murdered.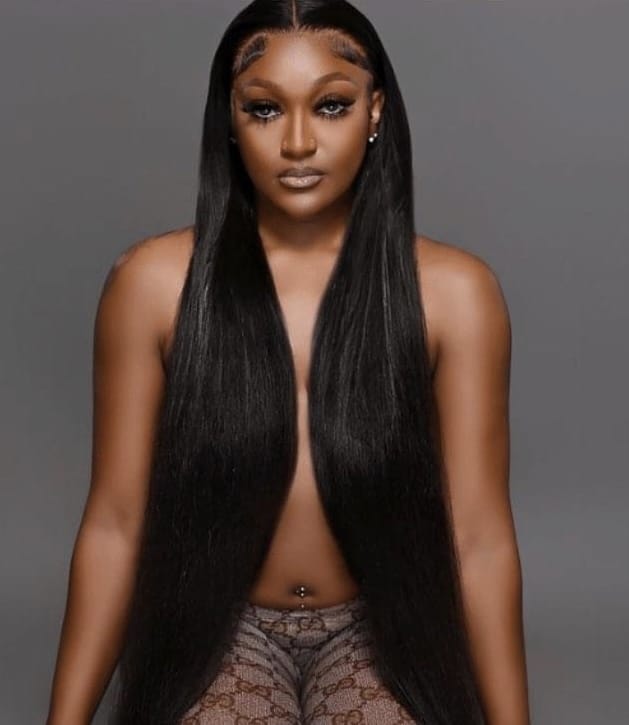 Khalil told Shanquella's family that Saturday that she had puked and was lying down because she was not feeling good. 
Salamondra told The North Carolina Beat that they thought Shanquella was having a hangover and told Khalil to check in from time to time to let them know how she was feeling. 
Time passed, and Khalil called Shanquella's mom back and said that medics were at the villa trying to resuscitate Shanquella. Khalil put them on hold, returned to the phone, and told them it was alcohol poisoning.
Shanquella was pronounced dead Saturday, October 29, 2022, at 3:00 PM MDT.
When he returned to Charlotte, Khalil brought Shanquella's luggage to Salamondra's house and continued with the lie that his "best friend" had died from alcohol poisoning.
What's even more disgusting and disturbing is that at a later date, Khalil brought two of the women who were on the trip with them, Daejhanae Jackson, who is seen in the now-viral video brutally assaulting Shanquella and Wenter Donovan, the woman a source told us grabbed Shanquella around the neck and bodyslammed her.
All three stood in Salamondra's and her family's faces and told them that Shanquella had died from alcohol poisoning. They denied it when asked if there was a fight and if they jumped Shanquella.
A death certificate obtained by The North Carolina Beat reveals that Shanquella died from "Severe Spinal Cord Injury And Atlas Luxation."
READ THE DEATH CERTIFICATE BELOW: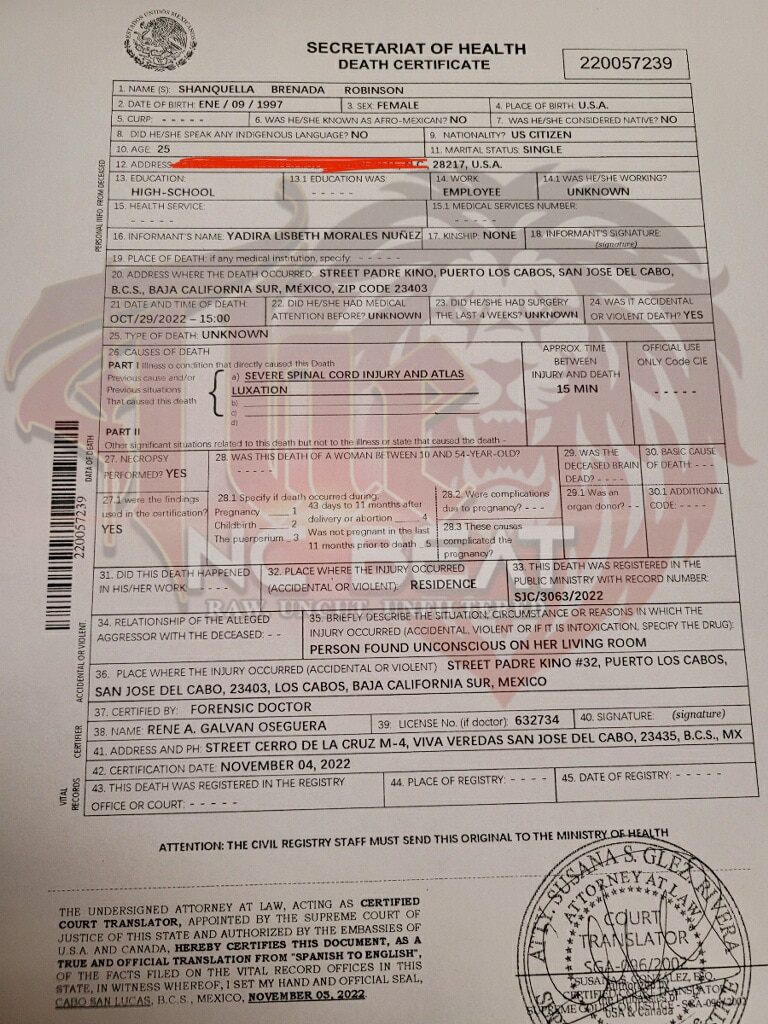 According to VCA animal hospitals, Atlas luxation is a condition where instable or excessive movement is present in the first two vertebrae of the neck. The first two bones in the neck are called the atlas and the axis. The atlas is the first bone present in the neck and is located closest to the skull.
Atlas luxation can be caused by either a traumatic injury or can be a heridatory factor. For such an injury to be caused, the two bones placed on the spinal cord move against each other in an unstable manner.
Sources close to Daejhanae Jackson and her family told The North Carolina Beat that before she got out of her bed to start her day, she viewed DaeJhanae's story around 10:00 am and saw a post that stated, "so heartbroken about my friend Quella," but the story was later deleted.
"It was like 10'oclock that Saturday morning," the source said. "I actually viewed the story from my bed before I even got out of bed that morning."
When you think about it, the skies in the fight video do show early morning sunrise.
On Dajhanae's birthday, Sunday, October 30, 2022, Malik Dyer, a longtime friend of Daejhanae, reshared a memory of her from her birthday last year with the caption, "I Love you Bestfriend 4L, I gotchu 100%." 
SEE THE SCREENSHOT BELOW: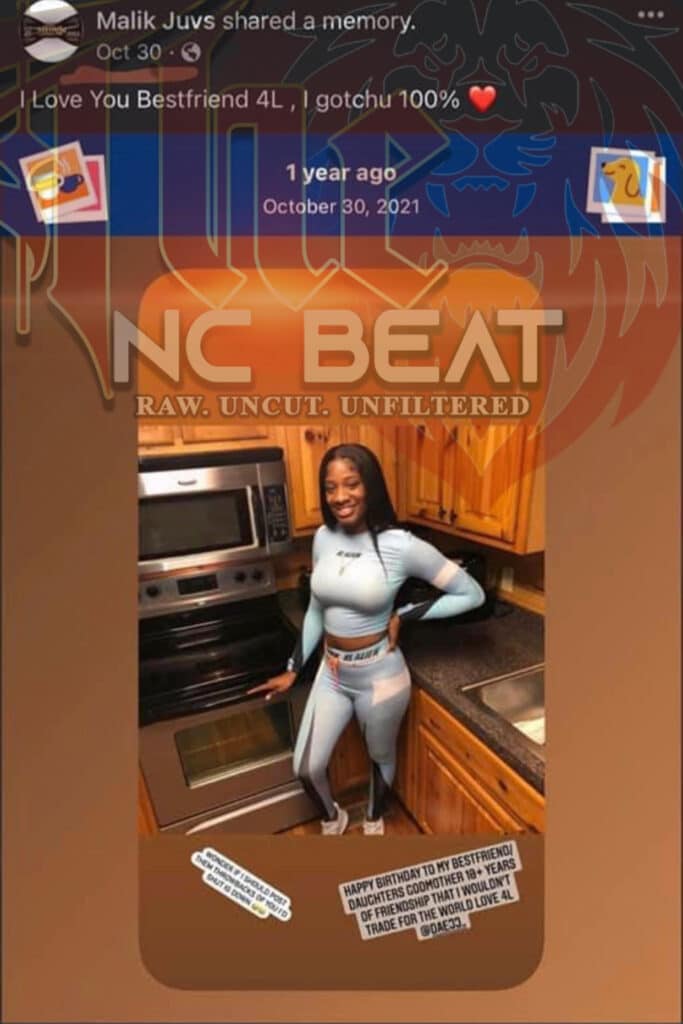 So, it sounds like we can expect Malik won't be snitching on his bestie.
The FBI is investigating Shanquella's death and asking anyone with photos or videos to reach out to them.
JUSTICE FOR SHANQUELLA ROBINSON
Follow Gerald on Instagram @iiamgj, and Facebook @TheOfficialGeraldJackson, and if you have a story the public should know about, send it to [email protected].