A suspected drug trafficking operation was discovered in southwest Charlotte near a church ran by a popular man name "Fat Man".
Undercover detectives from the Charlotte-Mecklenburg Police Department reported purchasing nearly 2 pounds of methamphetamine, more than a half of cocaine, and 1.3 pounds of fentanyl, as well as an assault rifle and ghost guns, from a convicted felon named Christopher Townsend, 31.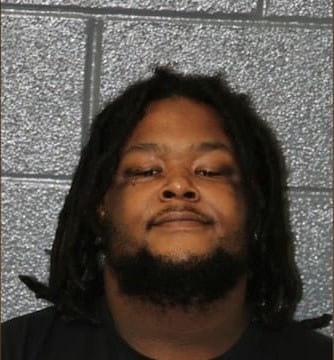 Federal investigators revealed that these transactions took place at Townsend's mother's residence, implicating her involvement. The property, located on Windsong Drive near a church and the Harper campus of Central Piedmont Community College, is now the subject of a federal seizure attempt.
In civil forfeiture documents, investigators described the residence as "the epicenter for narcotics trafficking in the Arrowood Road corridor" and "an astonishing example of a drug-involved premises."
DID YOU MISS: Charlotte rapper 10Cellphones arrested for concealed weapon and domestic violence charges
In the fall of 2020, investigations into fatal overdoses in the Charlotte area led to the identification of a group of individuals involved in drug dealing in the Skipwith Place-Nations Ford Road-Arrowood Road corridors.
Prosecutors identified Christopher Townsend, also known as "Fat Man," as one of the individuals involved, with his mother residing with him and occasionally assisting in the illegal activities.
According to court documents, undercover CMPD detectives conducted nearly 40 transactions at the Windsong Drive residence between May 2021 and August 2022, purchasing significant quantities of fentanyl, methamphetamines, and cocaine from Townsend, in addition to AR-15s, ghost guns, and a machine gun switch.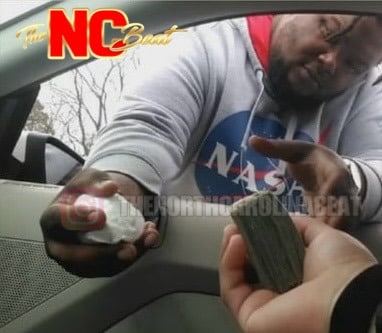 Prosecutors detailed specific transactions, including the purchase of an AR-15 style pistol for $1,200 on January 13, 2022, and the sale of $3,600 worth of fentanyl to an undercover officer on February 2, 2022, followed by another sale of nearly $6,000 worth of fentanyl less than three weeks later.
These transactions reportedly attracted the attention of a rival gang, as evidenced by a shooting incident at the Windsong house on July 23, 2021, which was linked to firearms associated with another known drug trafficker in Charlotte.
Townsend pleaded guilty to drug trafficking charges in June and is currently listed as a federal inmate at the Mecklenburg County jail.
Follow me, Gerald, on Instagram @iiamgj and Facebook @TheOfficialGeraldJackson
If you have a story you think the public should know about, send it to [email protected]