Well, Well, Well, seems like the walls of Jericho won't be coming down anytime soon for  25-year-old Nazeer Wiggins, the man who was on IG LIVE Tuesday night trying to clear his name on a case out of Mexico.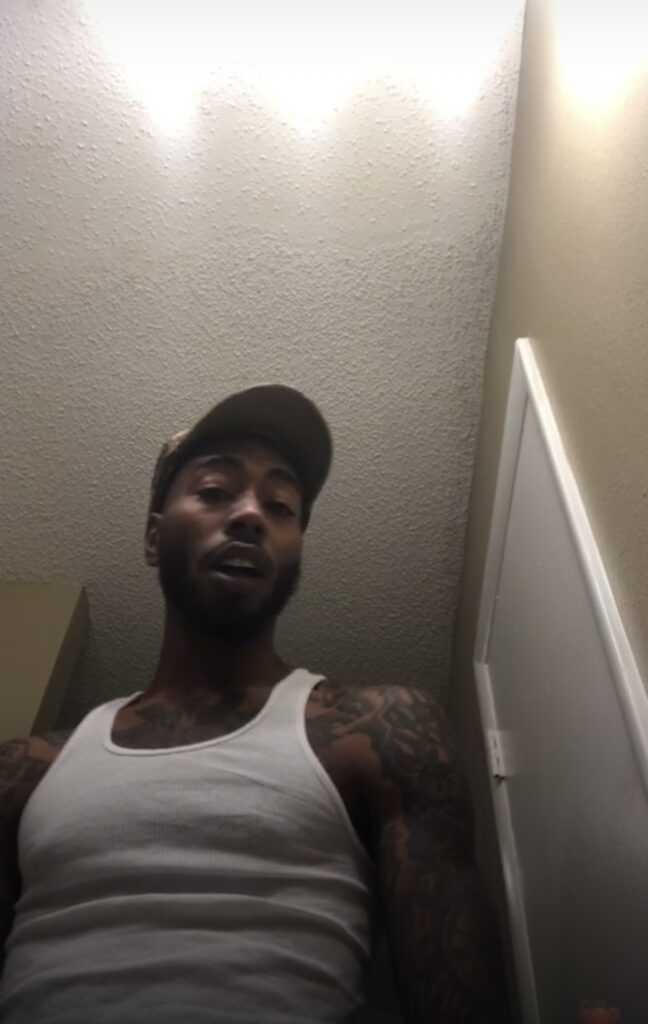 Not only is Nazeer being accused of being involved in the death of a Charlotte woman, but he's also now being accused of raping a woman when they were in high school, and We, The People, ain't SURPRISED at all. 
(Click HERE if you missed that story)
The woman who tweeted that she was raped by Nazeer seemed shocked that he was trending in the news for a "Black woman murder," is what she called it. 
Her Twitter handle is @RehanaWC, and just before 4:30 p.m. Wednesday, she tweeted Nazeer's name, alleging that in high school, he raped her, and nobody believed her.
"Nazeer Wiggins was my rapist in high school and nobody believed me, Rehana said. "Years later, he's wanted for participating in the murder of a block woman. BELIEVE US THE FIRST TIME."
READ HER TWEET BELOW: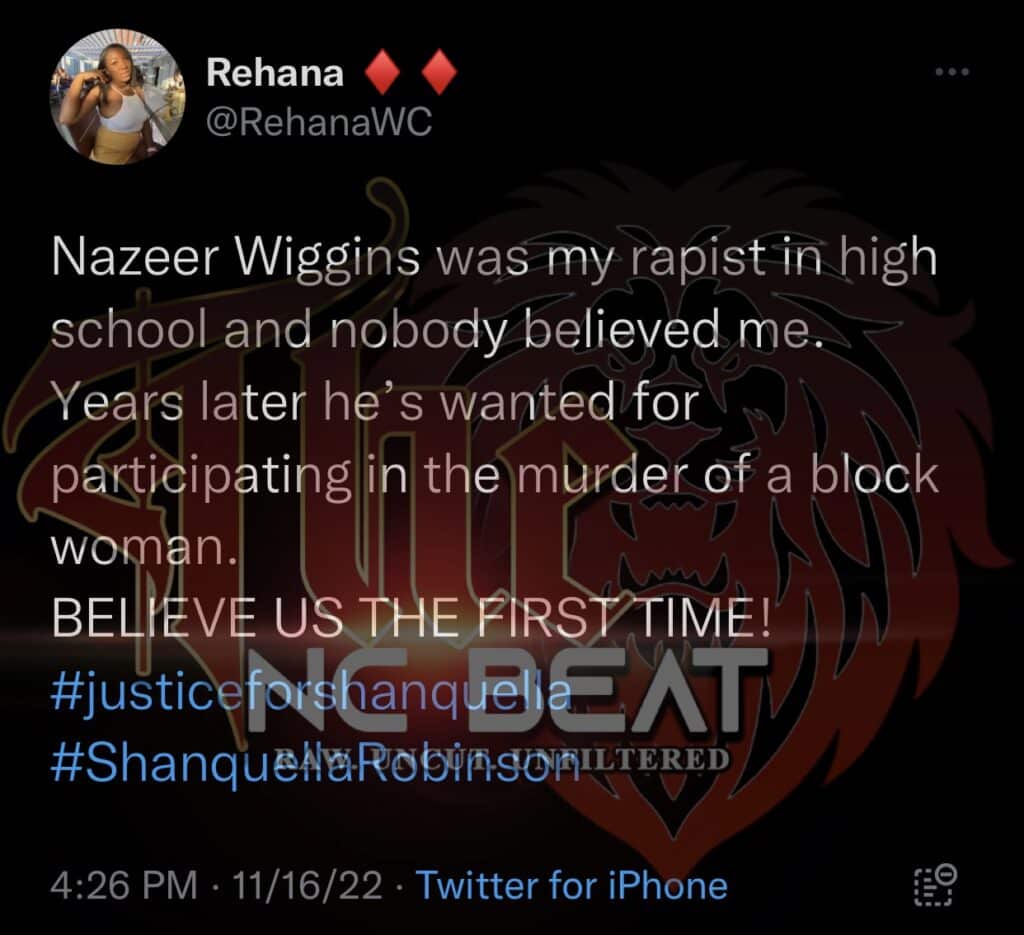 With the accusations against him in the Mexico case, he ran to the internet in a failed attempt to clear his name, but his name is still no good in the Charlotte, North Carolina streets. Let's see if he's going to run to the internet HIGHER than GIRAFFE coochie about these new accusations that came out Wednesday afternoon.
In more tweets from RehanaWC, she said that on October 17, 2013, Nazeer took photos of her engaging in acts with her then-boyfriend and told her, "now you have to do me, or this is going viral."
RehanaWC said Nazeer blackmailed and coerced her into sexual acts with him and his friends. 
"I did not consent, RehanaWC said in her last sentence in the screenshot below.
READ THE TWEET BELOW: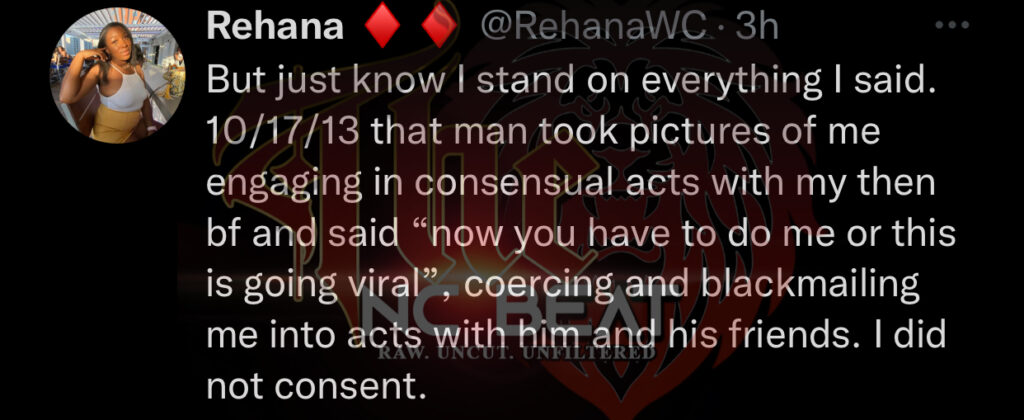 RehanaWC says her story hasn't changed, and it has been the same for nine years, when it first began.
She also said that Charlotte-Mecklenburg Police Department still has files of the photos, statements, tweets, and other information.
READ THE TWEET BELOW: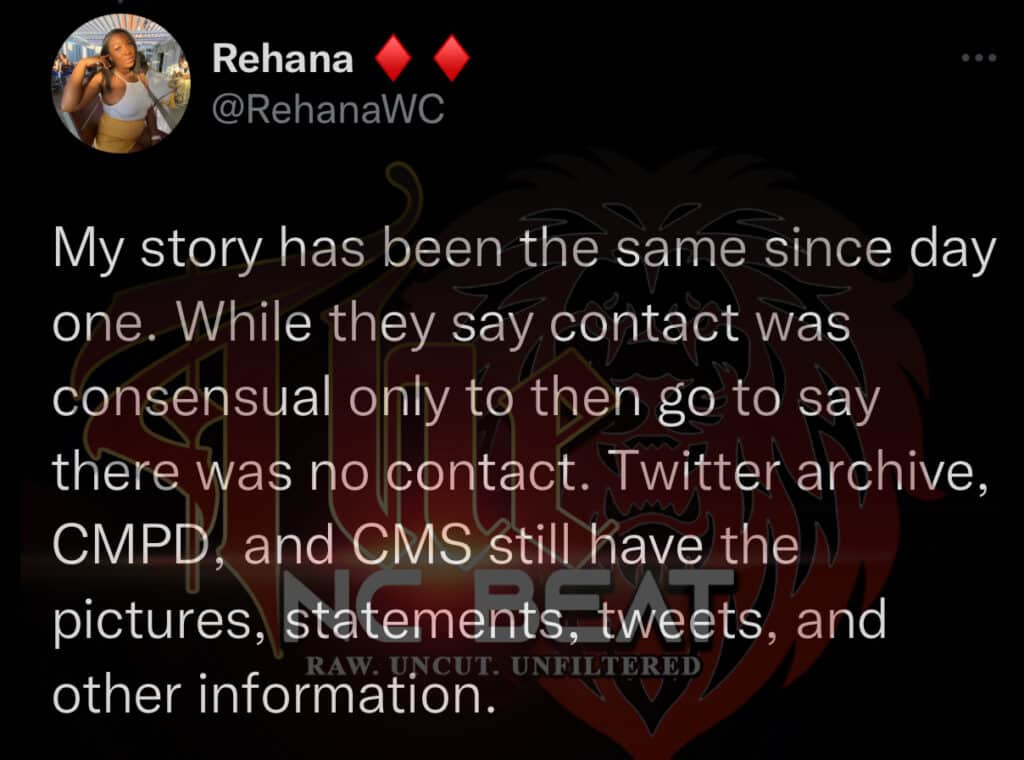 Rehanna's case should be re-open, and a fair and thorough investigation should be conducted.
If you have a story, send it to newstip@thencbeat.com
Follow me, Gerald, on Instagram @iiamgj and Facebook @TheOfficialGeraldJackson