Police in Milwaukee are searching for three foster care children who went missing after leaving Benjamin Franklin School at approximately 2:21 p.m. on September 15th.
DID YOU MISS: Florida man receives probation after attempting to run over a man he believed to be a 'convicted child molester'
According to the Milwaukee police, the school staff reported the children missing just after 3 p.m. The Benjamin Franklin School dismisses every day at 2:25 p.m., as stated on the Milwaukee Public Schools website.
Police said that all the children share the same biological mother, and it is believed that they may have left the school because they wanted to be with her.
The three siblings have been identified as 11-year-old Cedrion D. McCottry, 10-year-old Mercedes T. McCottry, and 7-year-old Cedrinique S. McCottry. According to the Milwaukee police, the children are in the foster care system and do not have cell phones or a means to track their location.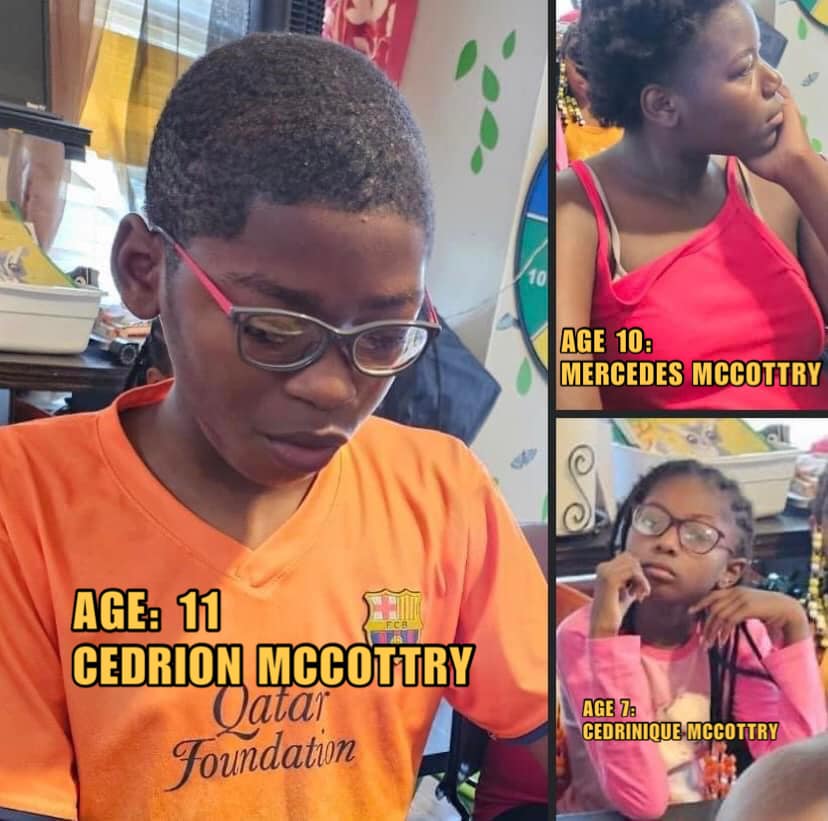 Milwaukee police said they do not believe the children have been abducted, nor do they believe the children are in danger. The McCottry siblings were last seen leaving the school on foot at 23rd Street and W. Nash Street.
Police say Cedrion and Mercedes were last seen wearing black T-shirts and black pants. Cedrinique was wearing a pink shirt and glasses.
DID YOU MISS: 14-year-old boy killed his mother after an argument between her and her boyfriend
Anyone with information on the McCottry children's whereabouts is asked to contact the Milwaukee Police Sensitive Crimes Division at (414) 935-7405.
If you have a story you think the public should know about, send it to [email protected] 
Follow The NC Beat on Social Media: Instagram:@TheNorthCarolinaBeat | Facebook: @TheNorthCarolinaBeat | Twitter: @TheNCBeat
Follow me, Gerald, on Instagram @iiamgj and Facebook @TheOfficialGeraldJackson