Ureka Black, a 34-year-old woman from Louisiana, has been found guilty of murder and attempted murder. In September 2021, she threw her two young children off the top of a bridge into a lake.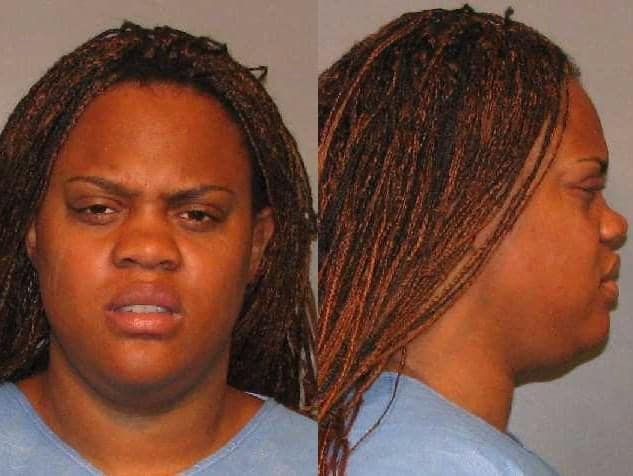 DID YOU MISS: Video shows Shreveport Louisiana police shoot black man in the back killing him during traffic stop
On Monday, 34-year-old Ureka R. Black appeared in Caddo District Court, where she requested to act as her own legal counsel in her second-degree murder and attempted second-degree murder case, according to the Shreveport Times. Judge Donald Hathaway granted Black's request but ordered her attorney, Elizabeth Gibson, of the Caddo Parish District Public Defender's Office, to stay on standby to assist Black throughout the trial.
On the morning of Friday, September 24, 2021, Black allegedly threw her two children, 5-year-old Elijah Black and 10-month-old Joshua Black, off the Cross Lake bridge. Around 11 a.m., Shreveport Police responded to a 911 call regardinga child observed floating in the lake near the bridge. Police said that an individual working on a nearby yard crew reportedly spotted the infant floating face down in the water and immediately called the police.
DID YOU MISS: Georgia man drowns after jumping off bridge on Facebook live, body recovered
Black's decision to represent herself reportedly came only hours before the scheduled start of jury selection in the case. She pleaded not guilty to both charges after two court-appointed psychiatrists determined that she was competent to stand trial.
In court on Wednesday, the judge told Black that she had done an "abnormal" job representing herself, but acknowledged that she had done the best she could. Black declined to cross-examine the lead detective who testified for the prosecution.She also declined to testify herself and did not have any witnesses to bring to the stand.
The state presented more than a dozen witnesses, one of whom was Black's sister, Felicia, who claims Black had been planning the attack for 24 to 48 hours prior.
During her closing argument, Black stated that the media and community have labeled her as "crazy," "drug addict," "killer," and "child killer."
She went on to say that she believes she was being targeted and that the man who spotted her child's body in the lake was a liar. She said she loves her kids, and her life will never be the same.
Marine patrol officers located 10-month-old Joshua, who was pulled from the water. Paramedics attempted to resuscitate him, but he died at the scene. Elijah was found floating on his back and was pulled from the water shortly afterward. He was responsive, but severely injured.
Police said Elijah was rushed to LSU Oschner Health Shreveport with life-threatening injuries.
DID YOU MISS: Louisiana woman goes to neighborhood and starts recklessly shooting on Facebook Live
According to prosecutors, Elijah was able to provide the police with important evidence that helped identify Black as the person responsible for throwing him and his 10-month-old brother off the bridge. According to The Shreveport Times, Elijah told investigators that September 24, 2021, was his birthday and that his mother drove him and Joshua to the bridge.
He said Black told him he had "germs" and that the water below the bridge was "good water." She then "rolled" him off the top of the bridge.
Authorities say Black threw the children into the lake with the intention of them "meeting with God," as reported byShreveport ABC affiliate KTBS-TV.
Black is scheduled to be sentenced on Sept. 28.
If you have a story you think the public should know about, send it to newstip@thencbeat.com 
Follow The NC Beat on Social Media: Instagram:@TheNorthCarolinaBeat | Facebook: @TheNorthCarolinaBeat | Twitter: @TheNCBeat
Follow me, Gerald, on Instagram @iiamgj and Facebook @TheOfficialGeraldJackson