A 14-year-old boy in Massachusetts is being accused of attempting to drown a black teenager, using racial slurs, and referring to the black teen as 'George Floyd' in what police are calling a racially motivated attack.
DID YOU MISS: South Carolina woman accused of drowning her 6-year-old daughter, and tried to drown her 8-year-old
Last month, a Massachusetts grand jury indicted 14-year-old John Sheeran on one count of attempted murder and one count of assault with a dangerous weapon for his alleged racially motivated attack.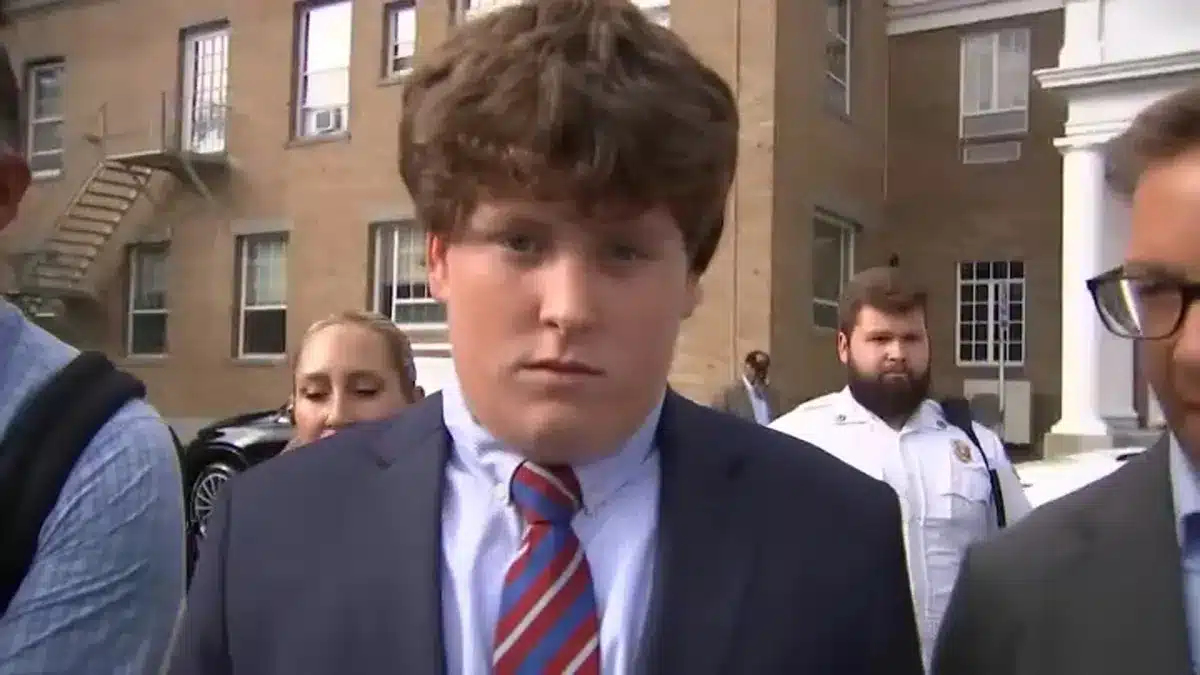 The Cape & Islands District Attorney's office reported that the incident took place on July 19th at Goose Pond in Chatham, around 3 p.m. It involved Sheeran, another white juvenile, and the black victim. According to prosecutors, all three boys met at the pond. When Sheeran arrived, he picked up a stone, threatened the victim with it, and used a racial slur against the black teen.
DID YOU MISS: 'Well-Known' Twin brothers from Salisbury North Carolina killed in DWI wrong way crash
Before all three boys got into the water, prosecutors said the victim put on a life jacket and informed the other boys that he did not know how to swim. Prosecutors said that was when the three boys entered the water together. Once in the water, prosecutors said Sheeran repeatedly pulled on the black teen's life jacket, submerging him underwater at least 4 or 5 times and causing him breathing distress.
The third juvenile laughed at the victim during the attempted drowning and referred to the victim as "George Floyd." Prosecutors said that as Sheeran swam underneath the victim, he attempted to grab the victim's feet and pull him underwater.
DID YOU MISS: Woman found guilty of throwing her sons off bridge so they could 'meet God' after representing herself in court
Prosecutors said the victim began shouting for help, and a bystander stepped in and helped bring the teenager to safety. The bystander was also a juvenile male who told the police that he overheard the victim asking Sheeran to "please not splash or push him because of his inability to swim." The bystander said he witnessed Sheeran pushing the victim's head underwater while the victim screamed for help.
The black teenager provided a statement to the police, stating that as soon as he arrived at the pond, Sheeran began hurling racial slurs at him, throwing rocks, and threatening to physically harm him.
Sheeran held on to my life jacket and pulled me underwater and back up about 4-5 times, the victim told police in a written statement. While doing it, water got into my mouth and nose and I could not breathe.
The victim told the police that Sheeran kicked and pushed him underwater while referring to him as "George Floyd." That same evening, around 8:15 p.m., prosecutors said Sheeran also struck an Asian child in the face and called him racial slurs.
Judge Silva Gomes ordered Sheeran to be held without bond until his pretrial conference this past Monday. At the hearing, a judge released Sheeran to his father, but he must wear a GPS monitoring device, stay confined to his father's home, and refrain from attempting to contact any potential witnesses in the case.
Kevin Reddington, the attorney for John Sheeran, told the Boston Globe that the charges against his client were "over the top" and that the boys were "horseplaying, and it got out of control."
There were in the water horse-laying and it got out of control, clearly, Reddington told the newspaper. I understand the basis of the judge's decision and we are appealing to superior court and hoping to get him back in school.
If you have a story you think the public should know about, send it to newstip@thencbeat.com 
Follow The NC Beat on Social Media: Instagram:@TheNorthCarolinaBeat | Facebook: @TheNorthCarolinaBeat | Twitter: @TheNCBeat
Follow me, Gerald, on Instagram @iiamgj and Facebook @TheOfficialGeraldJackson