A Bainbridge, Georgia police officer has been caught on video bringing her HATE to work, and now she's about to be standing in the welfare line after she was caught on video threatening and trying to assault the woman filming her to the point that her fellow officers had to restrain her.
You would have almost thought the officer herself was being arrested and resisting the arrest, the way her fellow officers had to try and force her back into the driver seat of her funky-ass cop car.
Kutiner Bryd told The North Carolina Beat that she had just gotten off work Tuesday and was on the phone talking to her friend when her friend got an alert on her Ring camera that someone was at her door. When Byrd's friend looked at her Ring camera, she saw the police. The friend asked Byrd if she could swing by her apartment and see if she could let her talk to the police to find out why they were there. Doing her friend a favor, Byrd goes.
My friend asked me to go to her apartment because she saw on her ring camera that the police was there and she wanted me to put them on the phone so she could tell them that they were at the wrong house or ask them who they were looking for, Byrd said.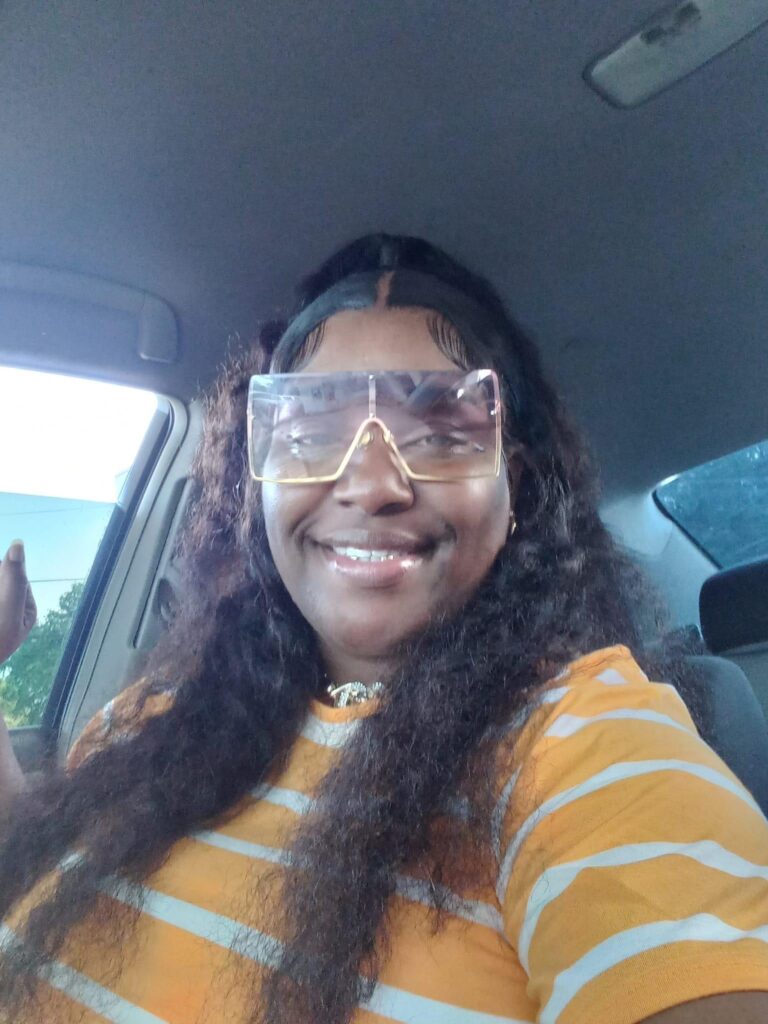 As Byrd pulled up, the female officer with Bainbridge Police Department also pulled up. Byrd said she noticed the officer walk towards another apartment but then started walking toward her as she was walking toward her friend's apartment.
Me and the officer pulled up together, Byrd said. She was walking towards another door and I started heading towards my friend door but when she saw me walking towards my friend's door she started coming over there. We were standing there and she didn't say nothing to me.
According to Byrd, she noticed the female officer speaking to other officers who had arrived saying, "y'all looking for her and here she is right here."
What y'all looking for me for?, Byrd said she asked. What I done did?
The officers had falsely accused Byrd of being at a woman's home harassing her, which Byrd denied and told police officers that she had just got off work.
However, although the officers had no validity or proof that Byrd had been harassing someone, the female officer and Byrd knows each other, but according to Byrd, the female officer had been harassing her since she publicly spoke out about the officer's aunt, who is known around Bainbridge as the "Fraud Queen."
The officers then started checking Byrd to see if she had warrants, which she didn't, and they told her she was free to go, but Byrd was not here for the harassment by her town's police department. As officers were leaving and Byrd was cursing them out, the female officer rolled her window down and said to Byrd, "Girl, FUCK YOU," while sticking up her middle finger.
FUCK YOU, Byrd said back to the officer. FUCK YOU, you mad about ya Aunti.
As the female officer pulls out, she tells Byrd, "come see me", in which Byrd responds back, "bitch, you come see me." 
The officer gets to the entrance of the apartment complex, gets out of her vehicle, and as she is walking up to Byrd, she says, "I don't give a fuck about that live, I'm tired of you bitch."
Now, this is a police officer telling the public that she is tired of a woman she is sworn to protect and serve and talk about unprofessional? Baby, this is unprofessional at its best!
And to keep it real, anybody reading this story know that if Byrd would have opened a can of whoop ass on this ratchet ass cop, she would be in jail facing felony assault on a police officer charge.
The North Carolina Beat has identified the female officer as LaKatie Walton, who's been with Bainbridge Police Department since December 2017.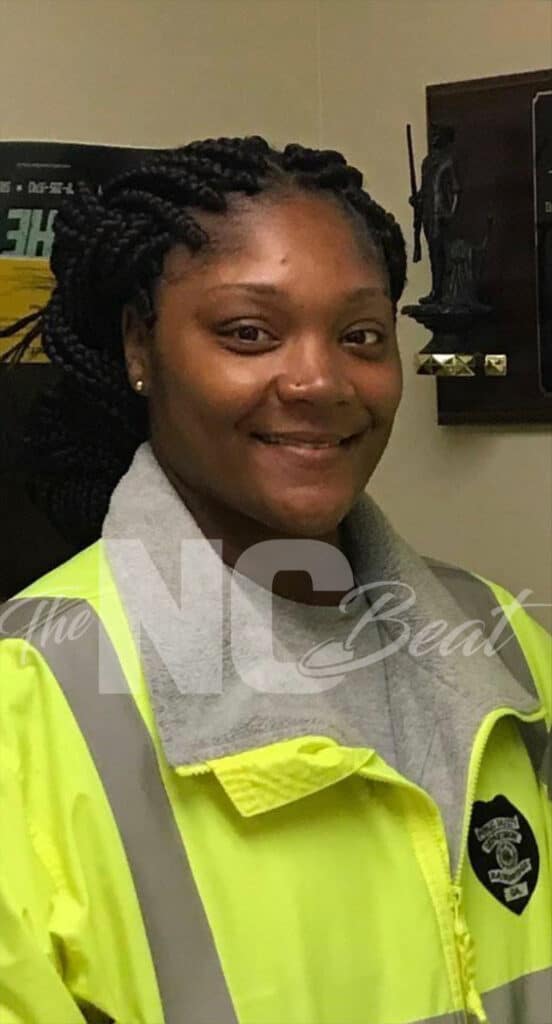 As Officer Walton approaches Byrd and gets in her face, Officer Walton says to Byrd repeatedly, "somebody gonna whoop yo ass," as another officer approach to try and get Officer Walton to calm down.
Having difficulty getting Officer Walton under control, another officer approached. Both officers grabbed Officer Walton to calm her down and forced her back to her patrol car. But what the fellow officers should have been doing was hauling her ass to the nearest zoo and placed inside a cage for arriving guests to look at her crazy ass.
Yall got beef with me about Renotta, Byrd can be heard yelling at Officer Walton. You mad about yo auntie locked up HOE.
On January 18, 2023, Renotta Dion Burke was sentenced to prison for aggravated assault. Her possible release date is currently listed as November 15, 2026. But Burke has an extensive criminal record for fraud and scamming.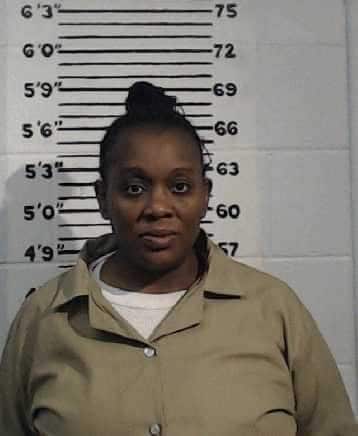 Burke owns an event decor and designs business called "Burke Signature Enterprises," but she has only been successful in scamming people through her company, which led Burke to have also scammed Byrd in the past before.
Byrd was advocating for hardworking people who used Burke's services but were scammed when she spoke up on social media about Burke scamming people.
According to Byrd, Burke is Officer Walton's Aunti, and that's why Officer Walton acted a ghetto fool like she did.
As officers try to calm Officer Walton down, Officer Walton is still writing checks she can't cash- threatening Byrd and refusing to get in her patrol car.
You, got!, Officer Walton says to Byrd.
Byrd tells Officer Walton she isn't scared, to which Officer Walton responds back, "you better be."
WATCH THE FULL VIDEO BELOW:
Byrd told The North Carolina Beat that after everything that transpired, she is in fear of her life because Officer Walton is a police officer and there is no telling what she will use her powers to do.
I am in fear and my grand babies are in fear, Byrd said. My grand babies were with me today when all of this happened and they are just devastated and I am still in shock that a police officer would go this far all because I spoke out on Facebook about her Aunti scamming people and is now locked up.
Byrd said she is seeking legal action against Officer Walton and the Bainbridge Police Department.
Bainbridge need better policing, Byrd said.
According to Byrd, Officer Walton had been harassing her but this was the first time she acted this way.
We have reached out to the Bainbridge Police Department for comment and have yet to hear anything back.
If you have a story, send it to newstip@thencbeat.com
Follow me, Gerald, on Instagram @iiamgj and Facebook @TheOfficialGeraldJackson